MEG & MO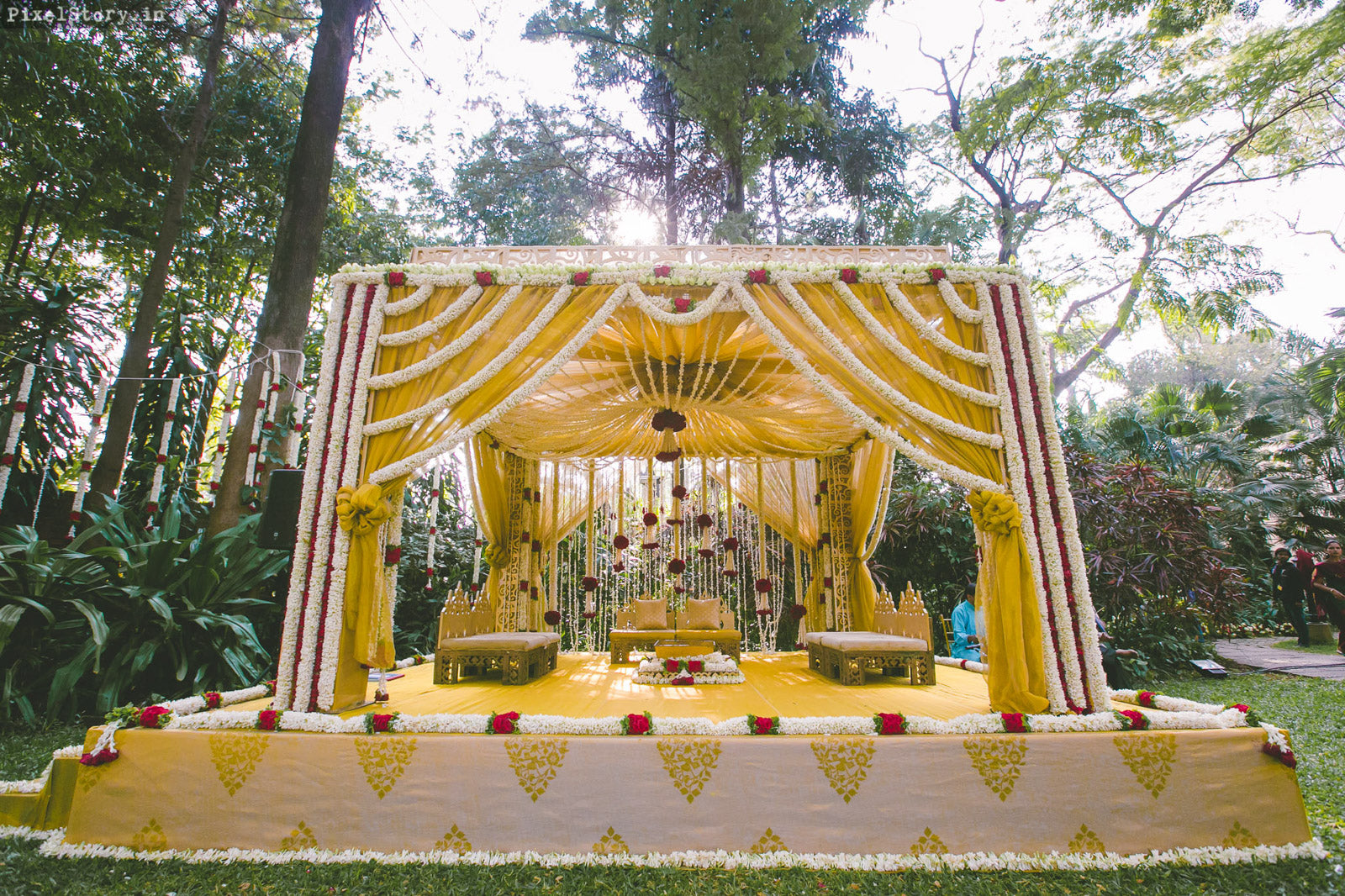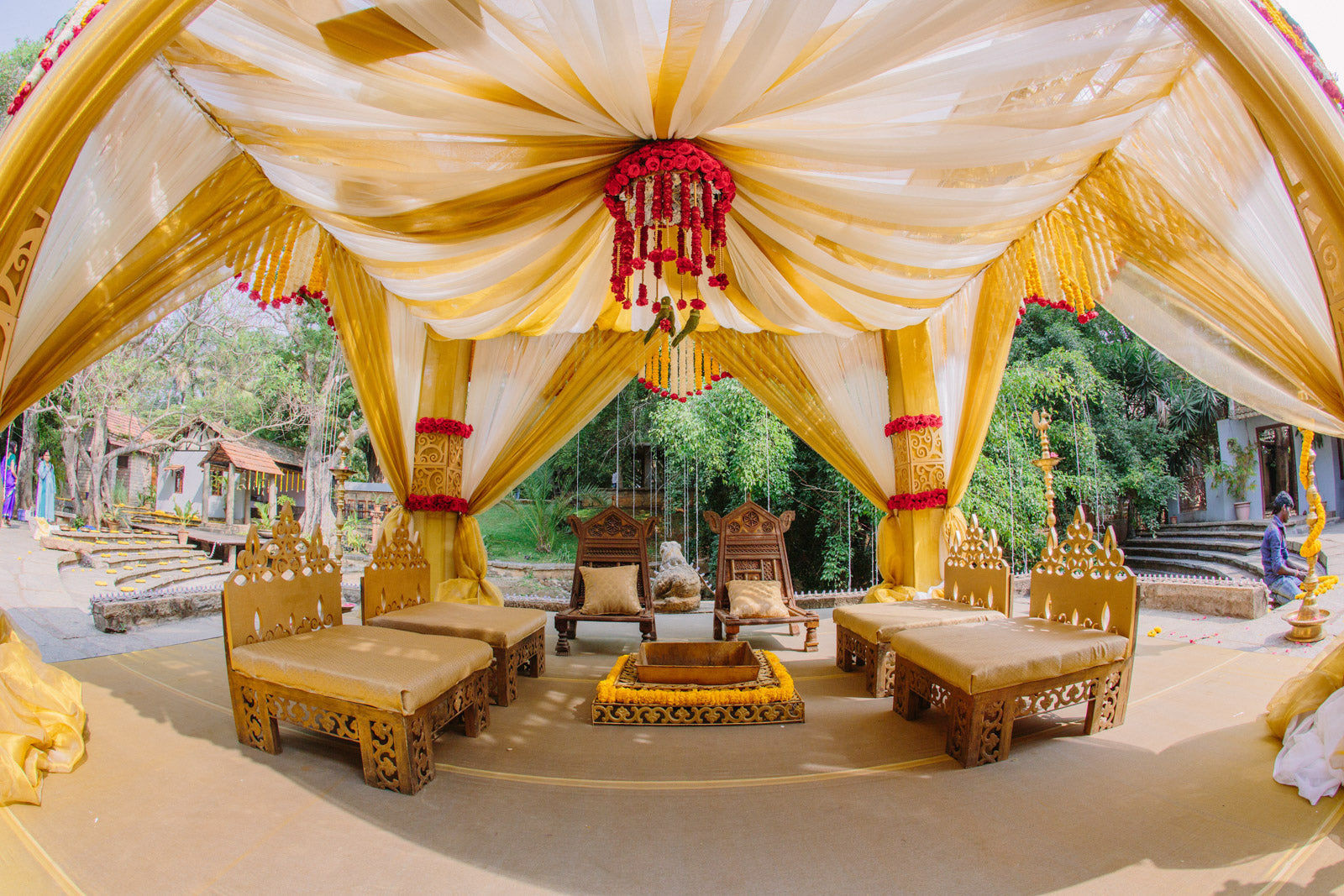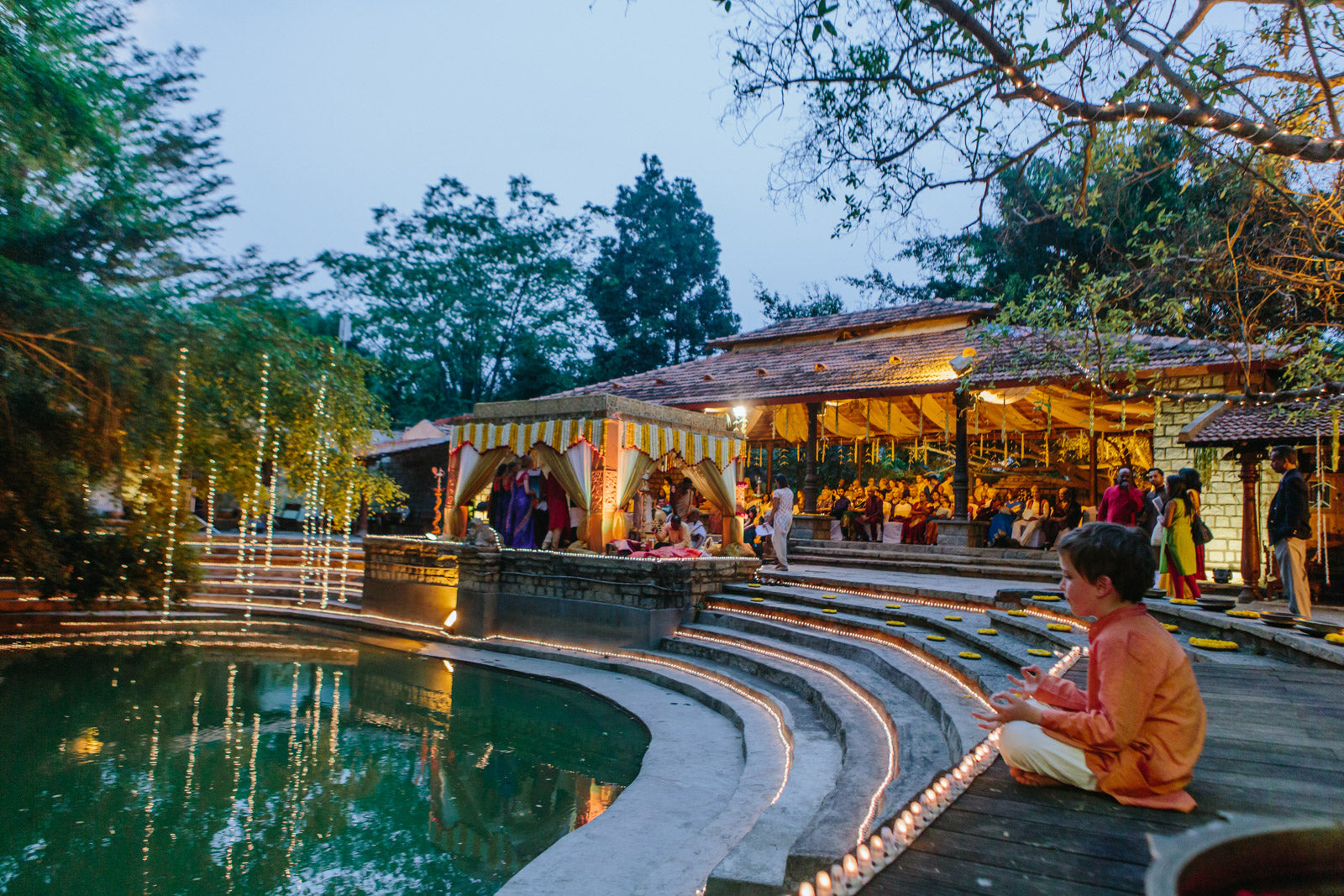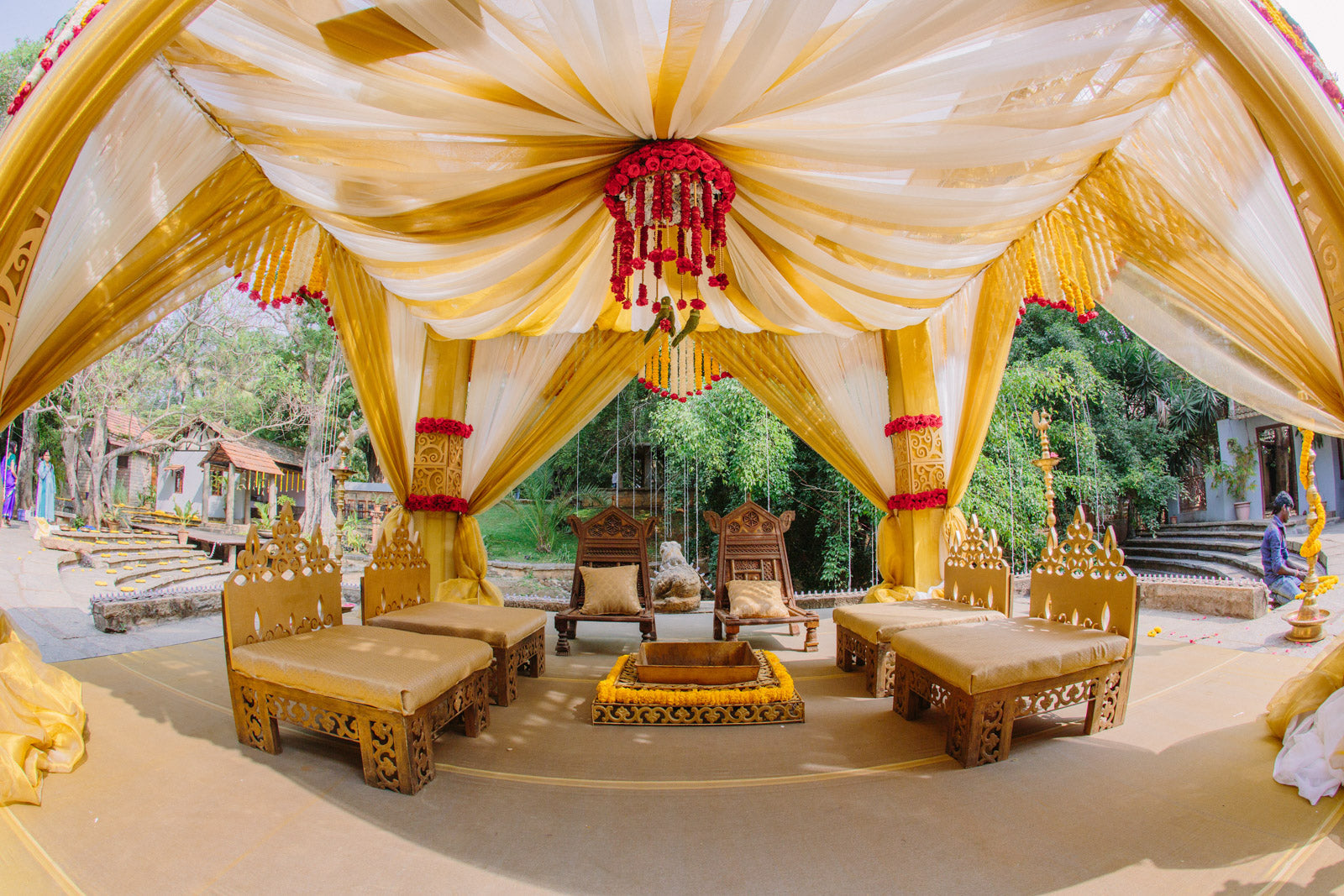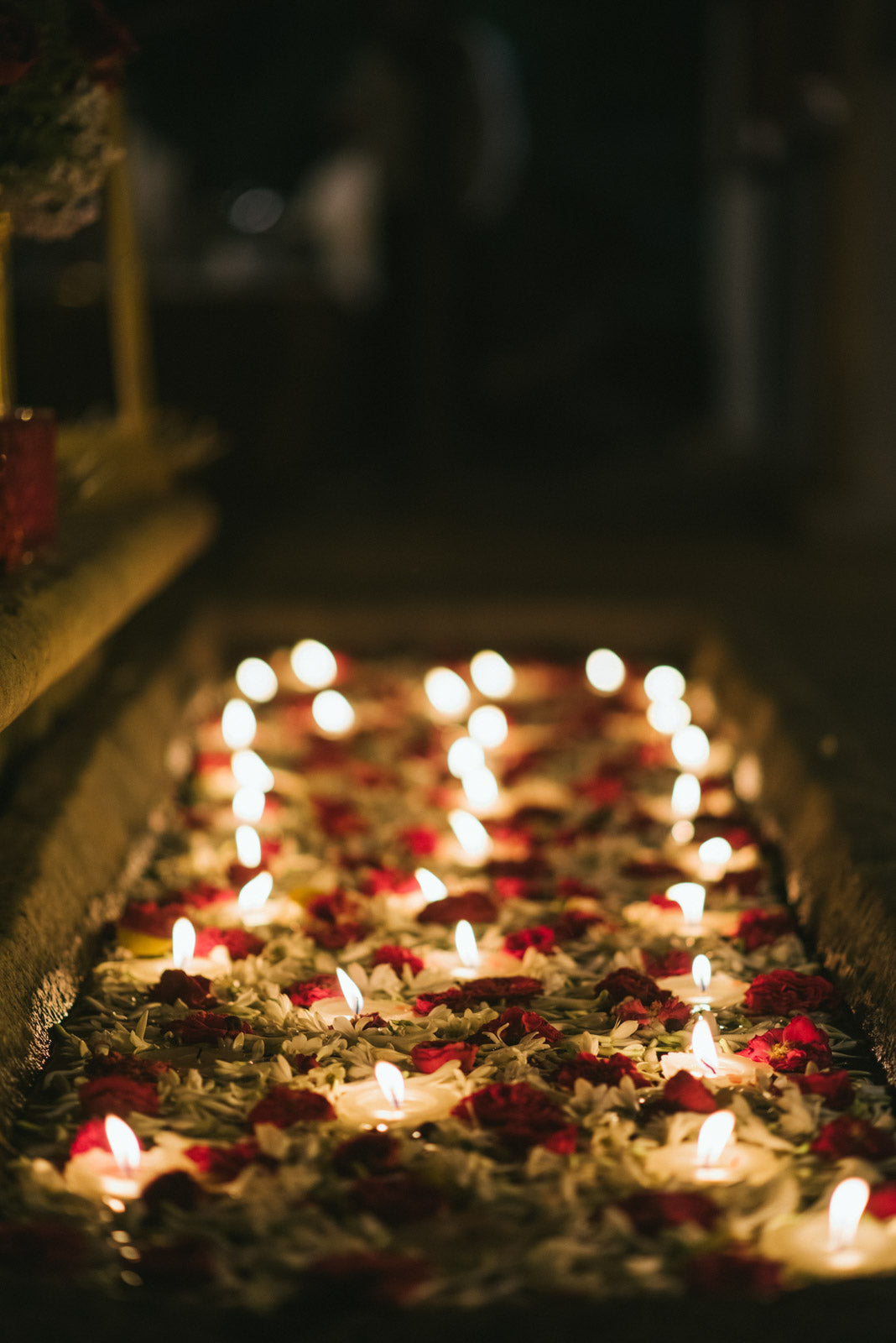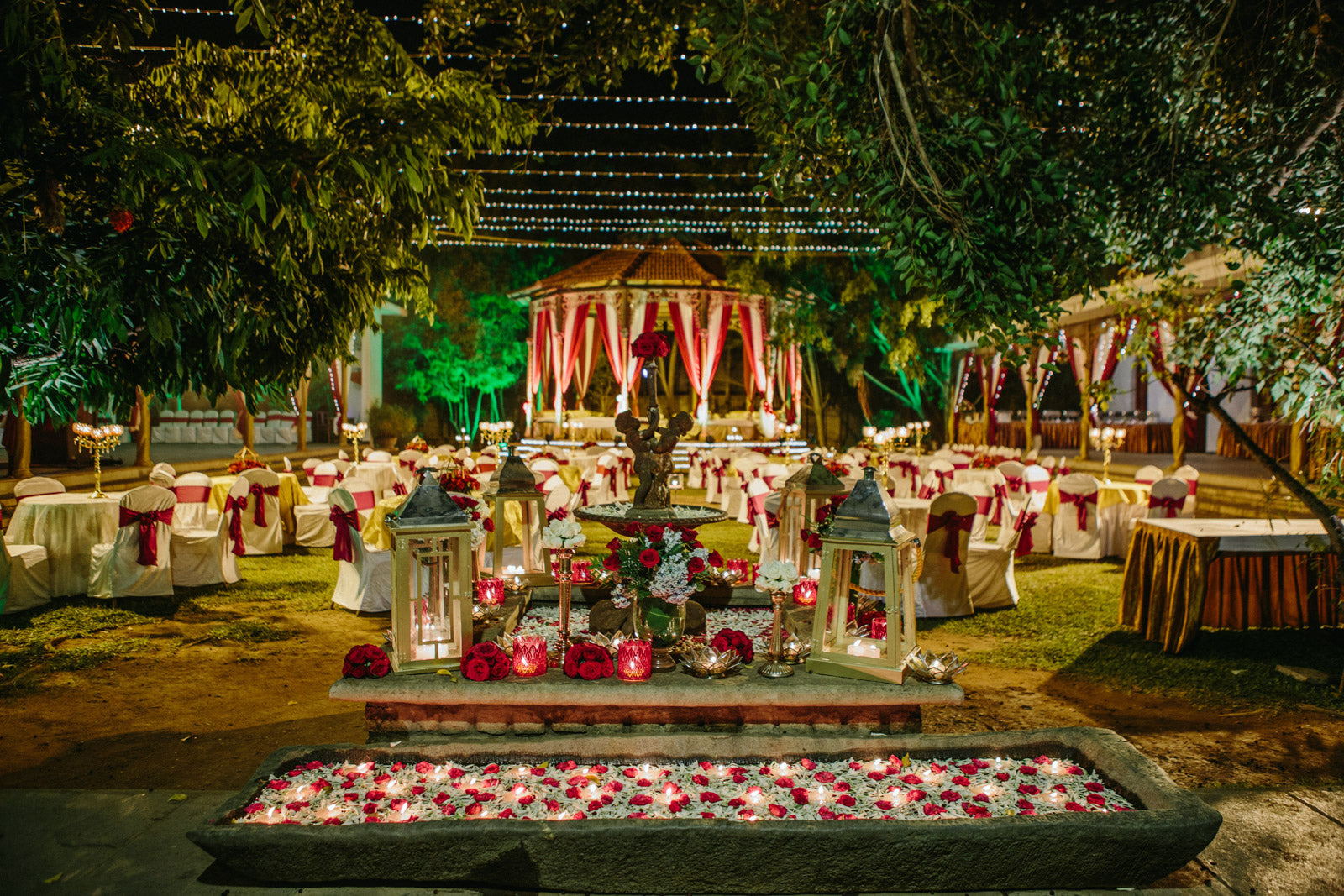 When this well-travelled family chose us to decorate these charmed outdoors, we were overjoyed and that shows! An exquisite mandap with floral chandeliers and traditional lamps was set up by the pond. The reception party in the evening was in blushing pink and placid white with custom candles and lanterns along with flowers that sent everyone into a dreamy zone.
CHOWDARYS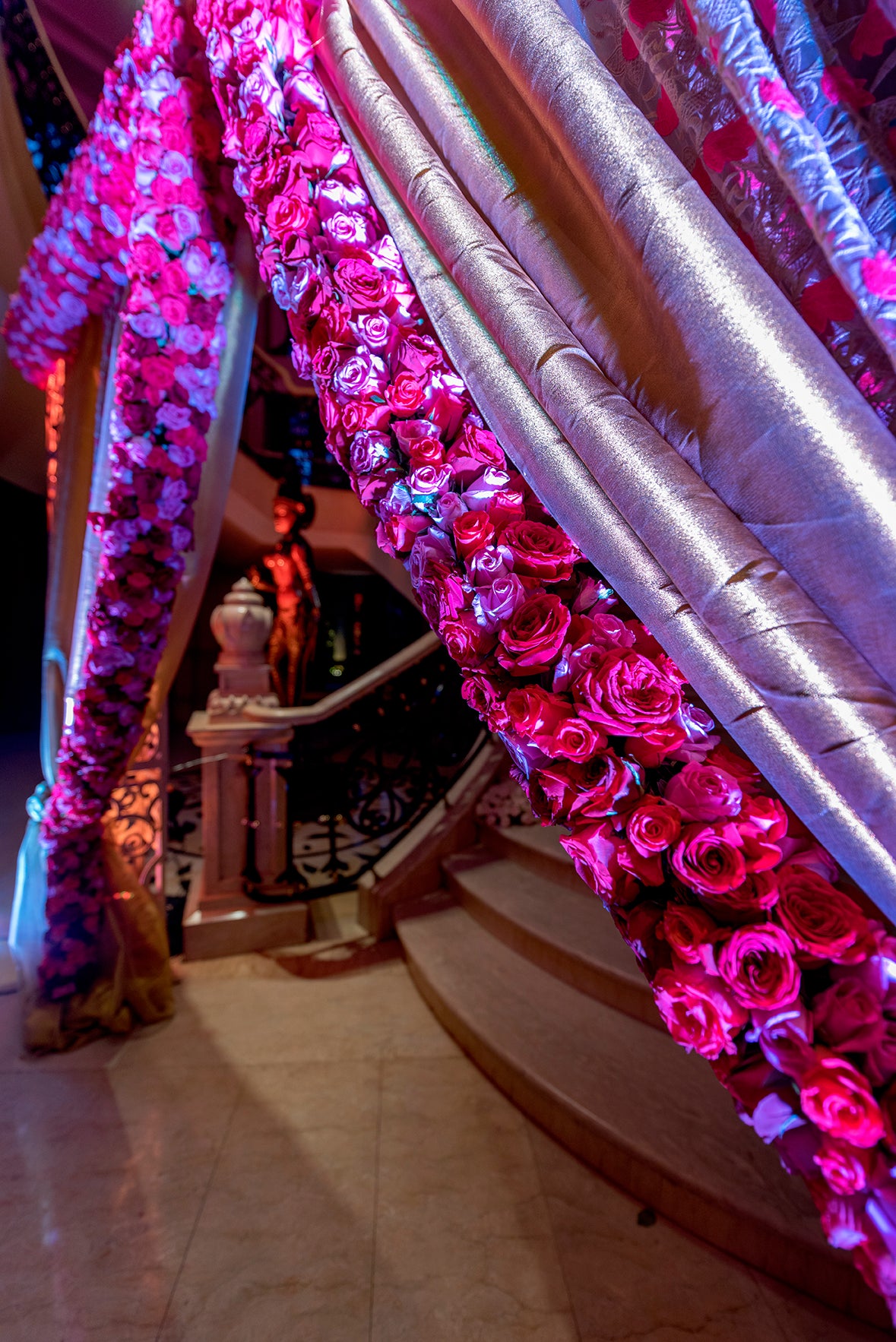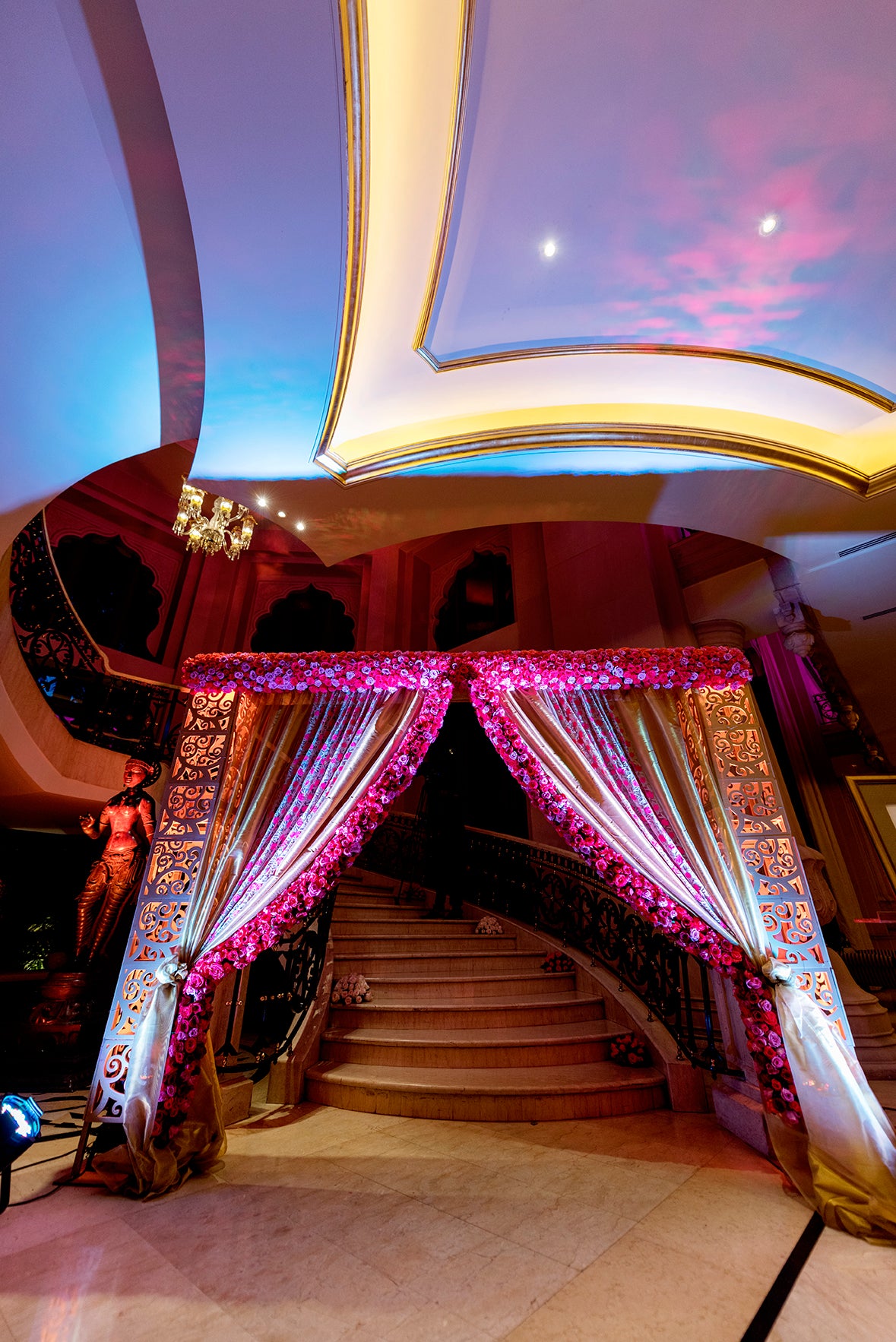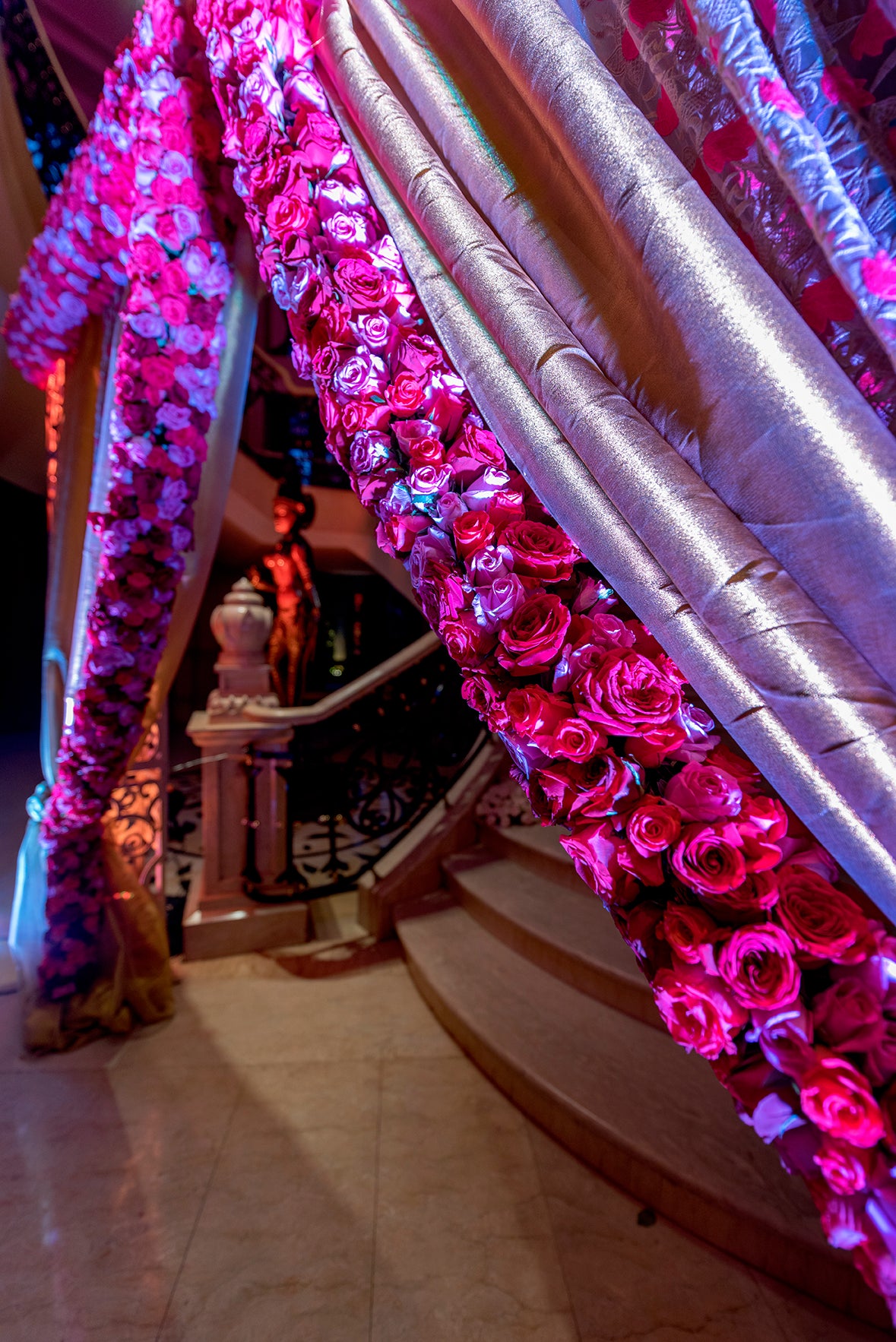 When this large family wanted something royal and expansive with all the regalia, three sets of filigreed panels, and courtly arches with several strong hints of gold were our answer. The welcome portal was created with specially coordinated silk floral fabric to complement the floral elements.
GIRINATH & DIVYA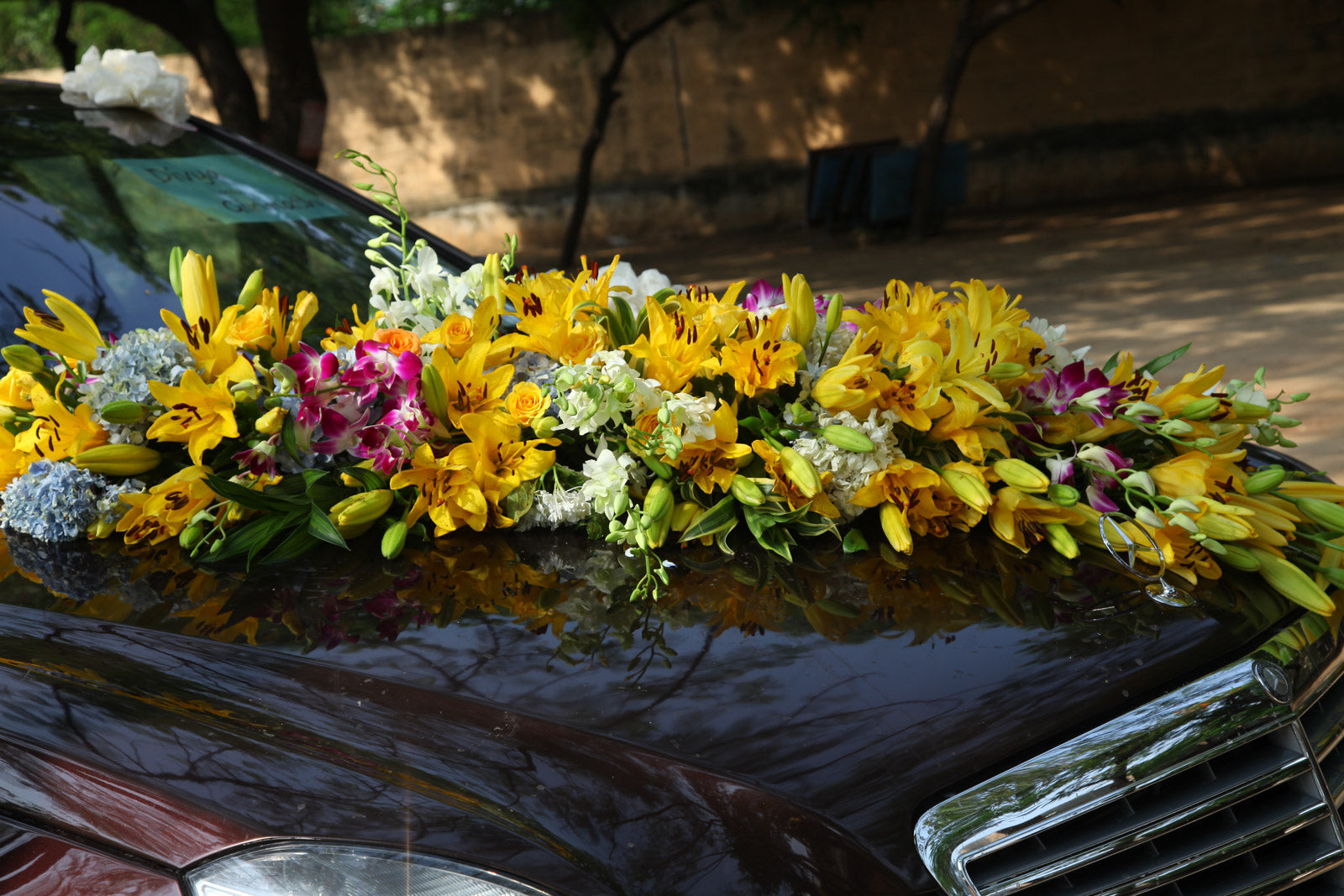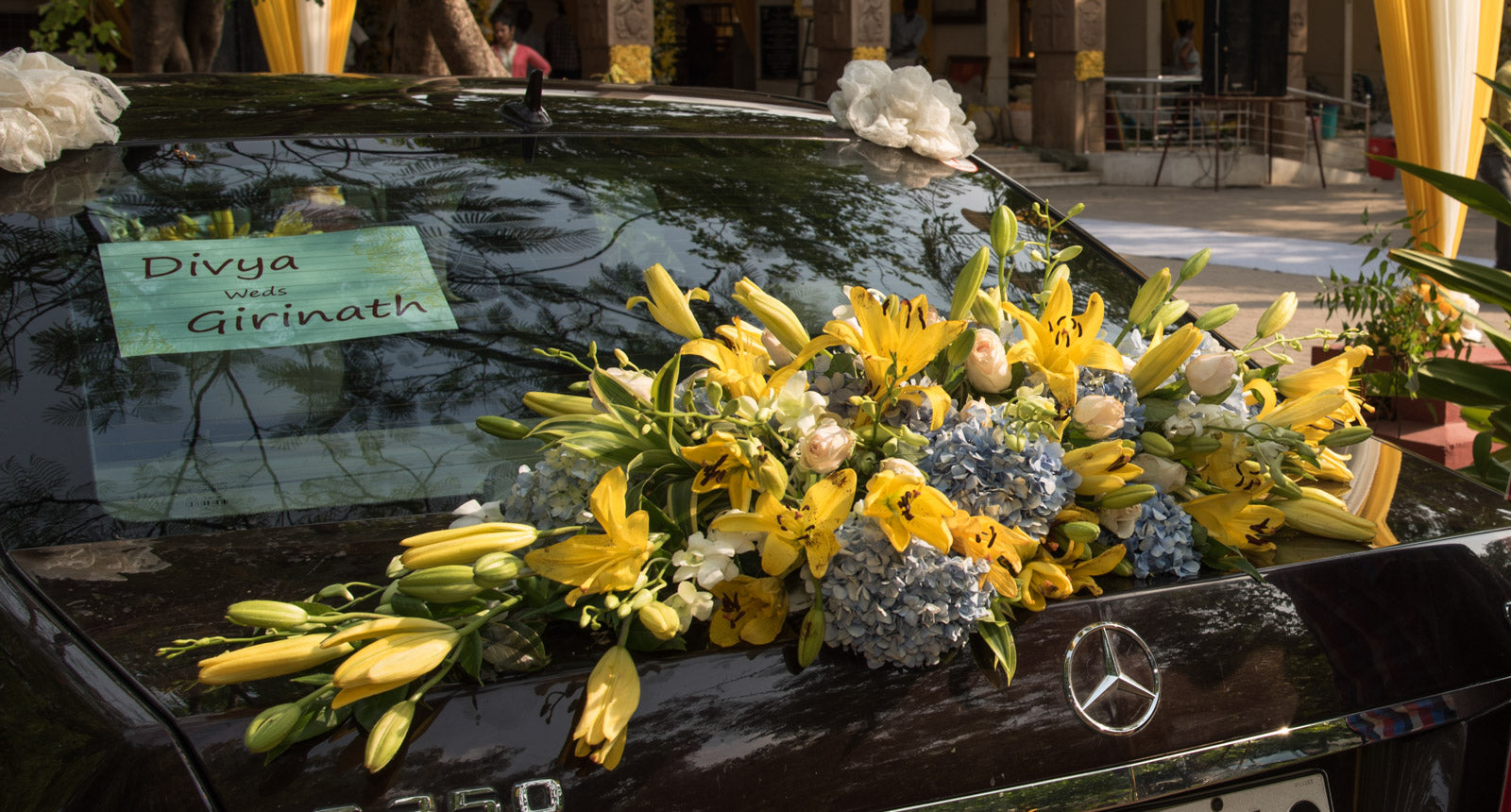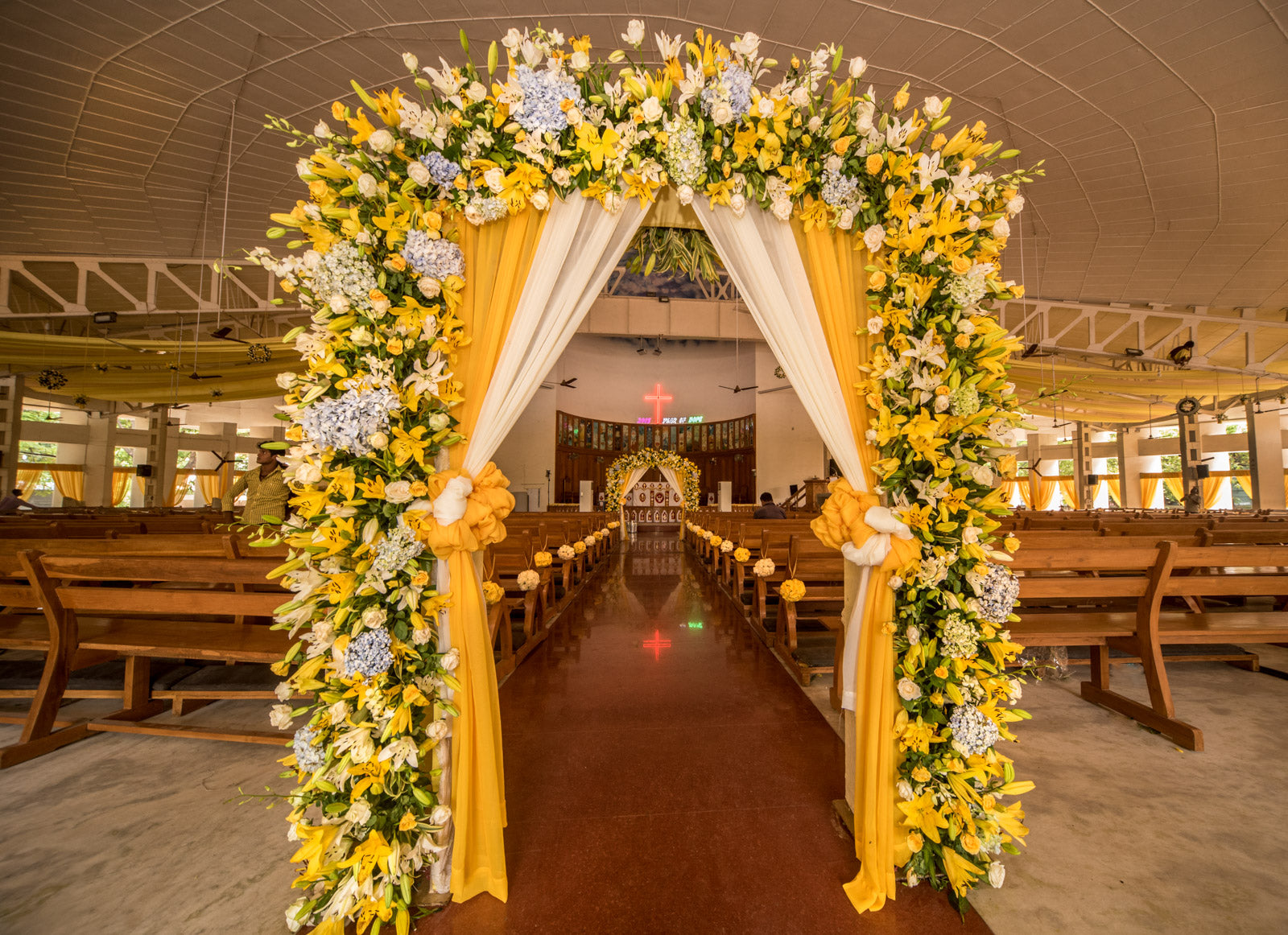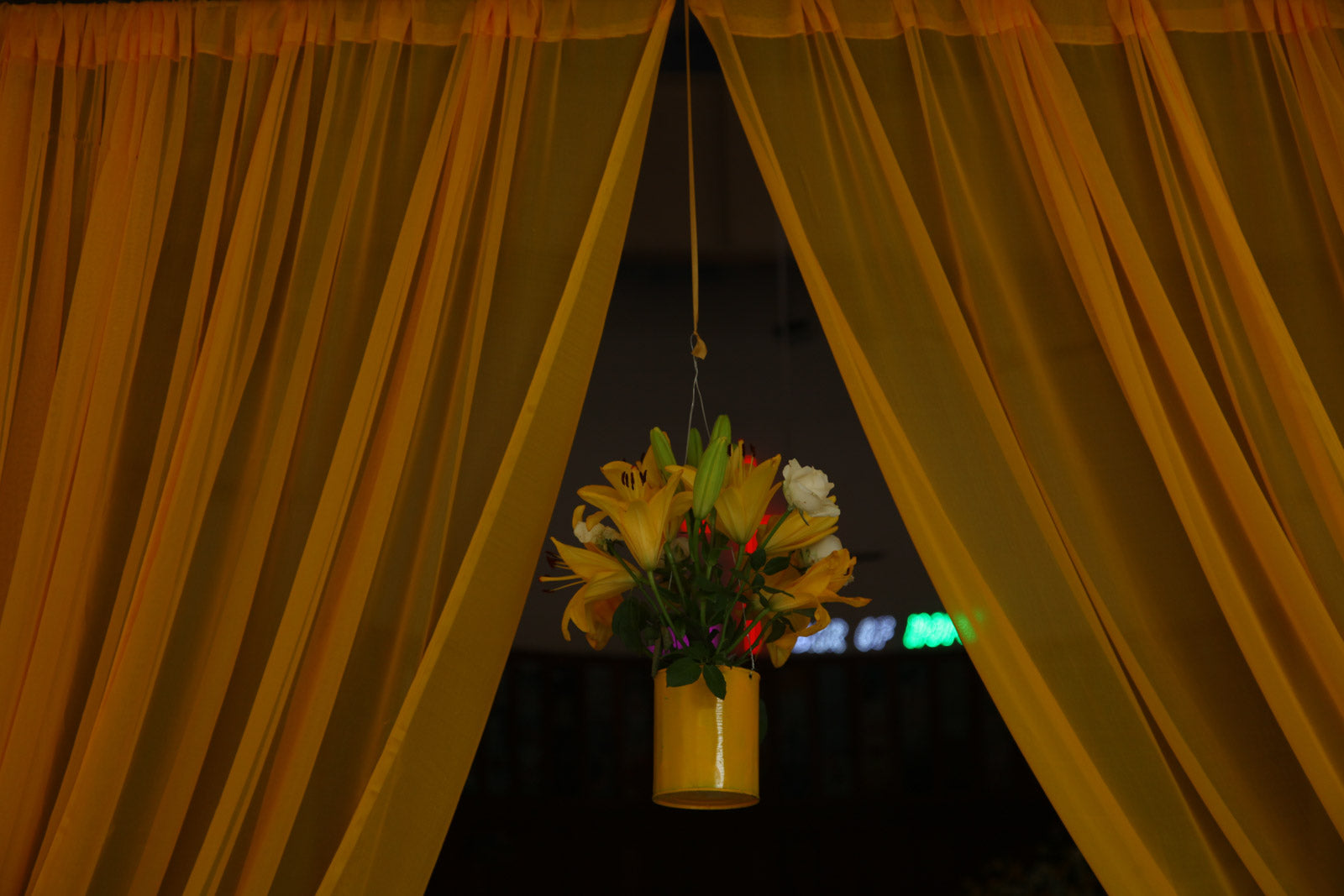 AMRITA & GANESH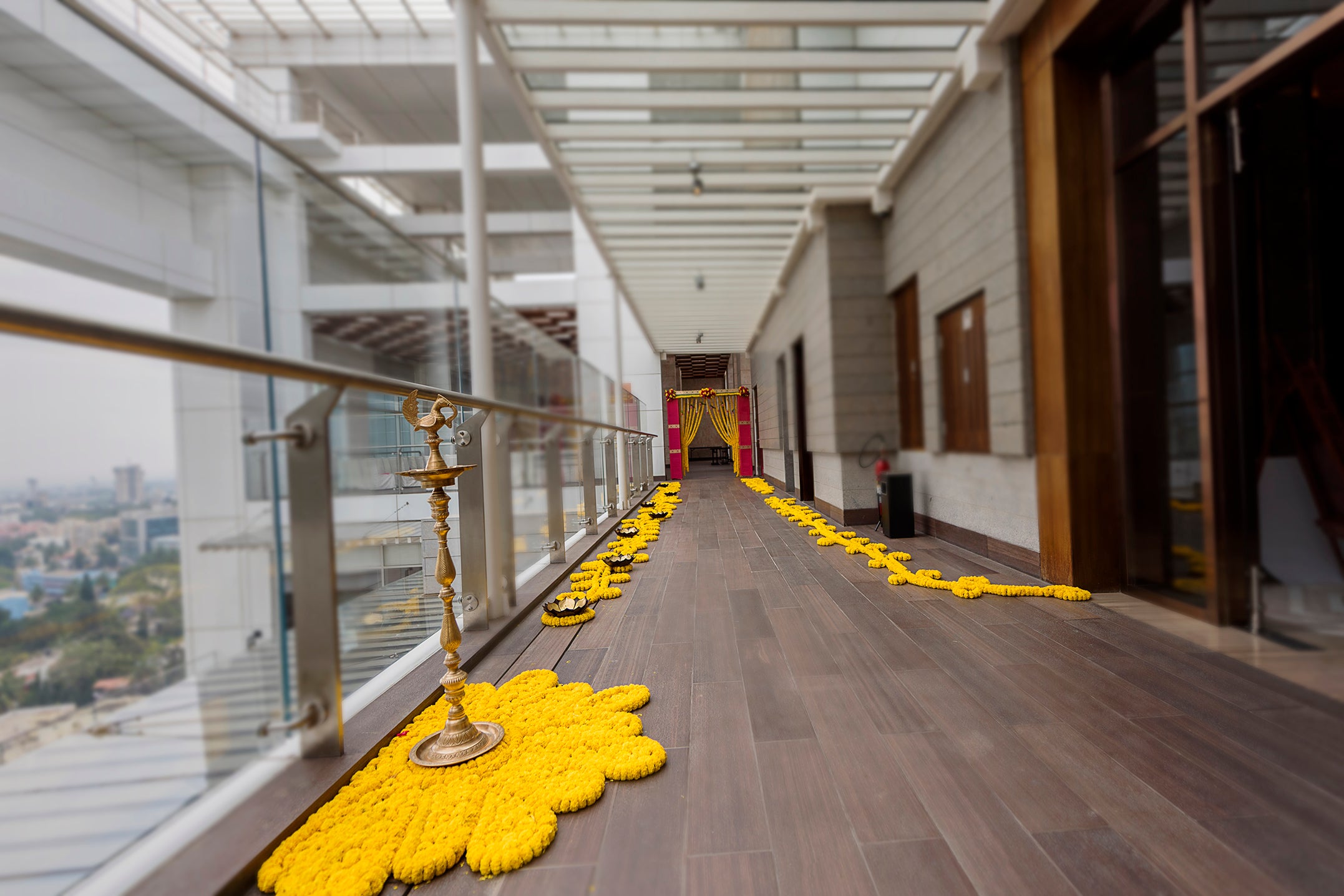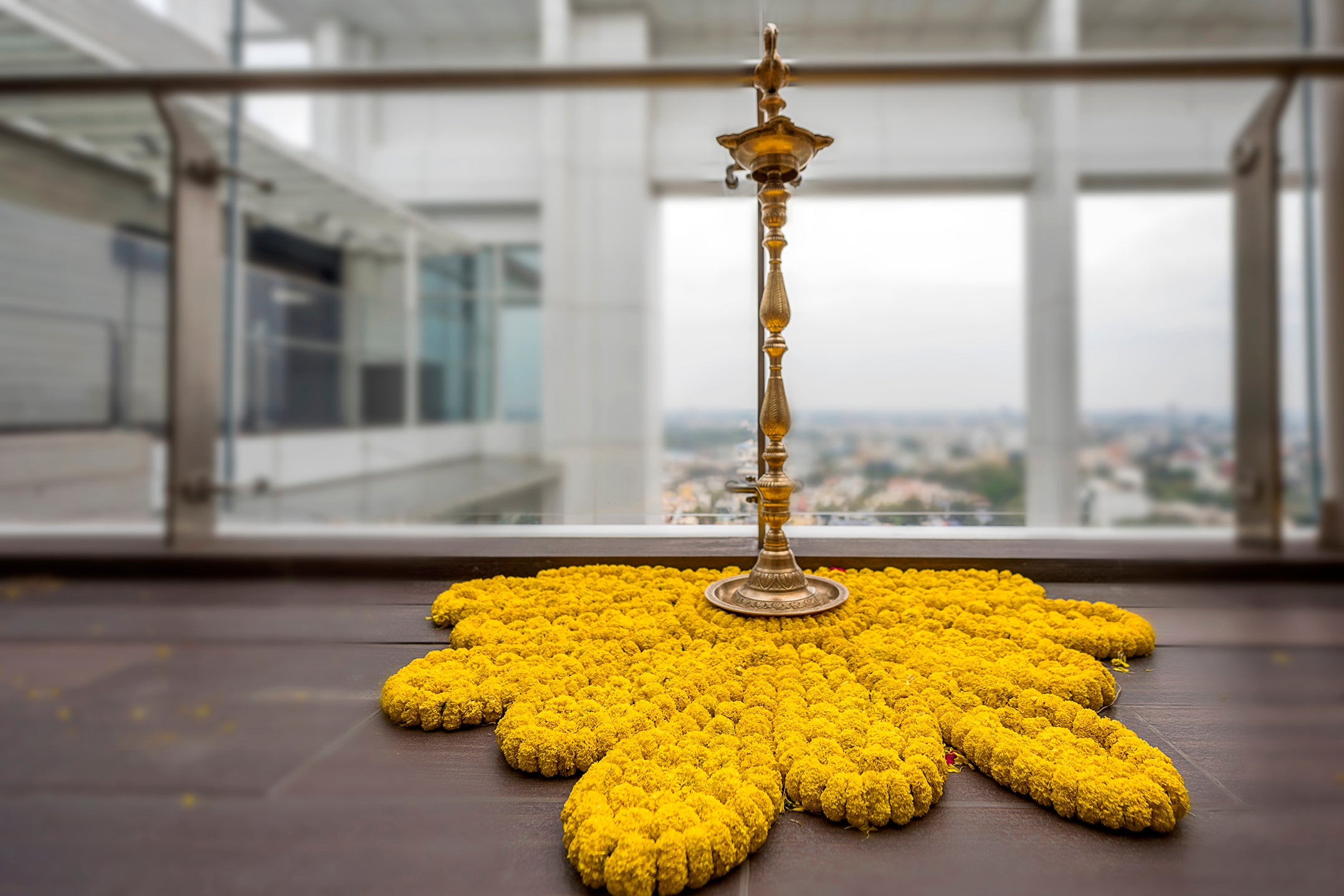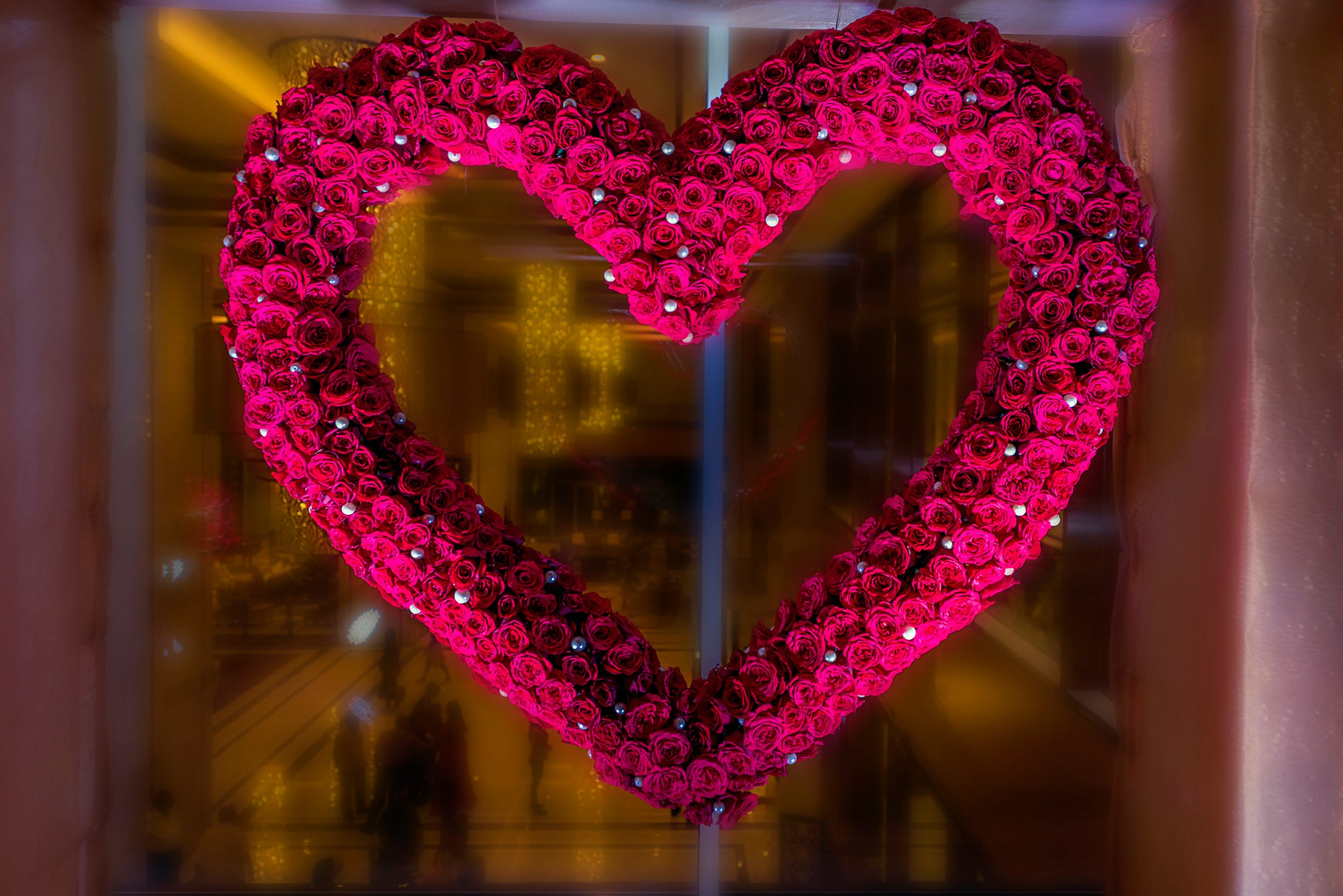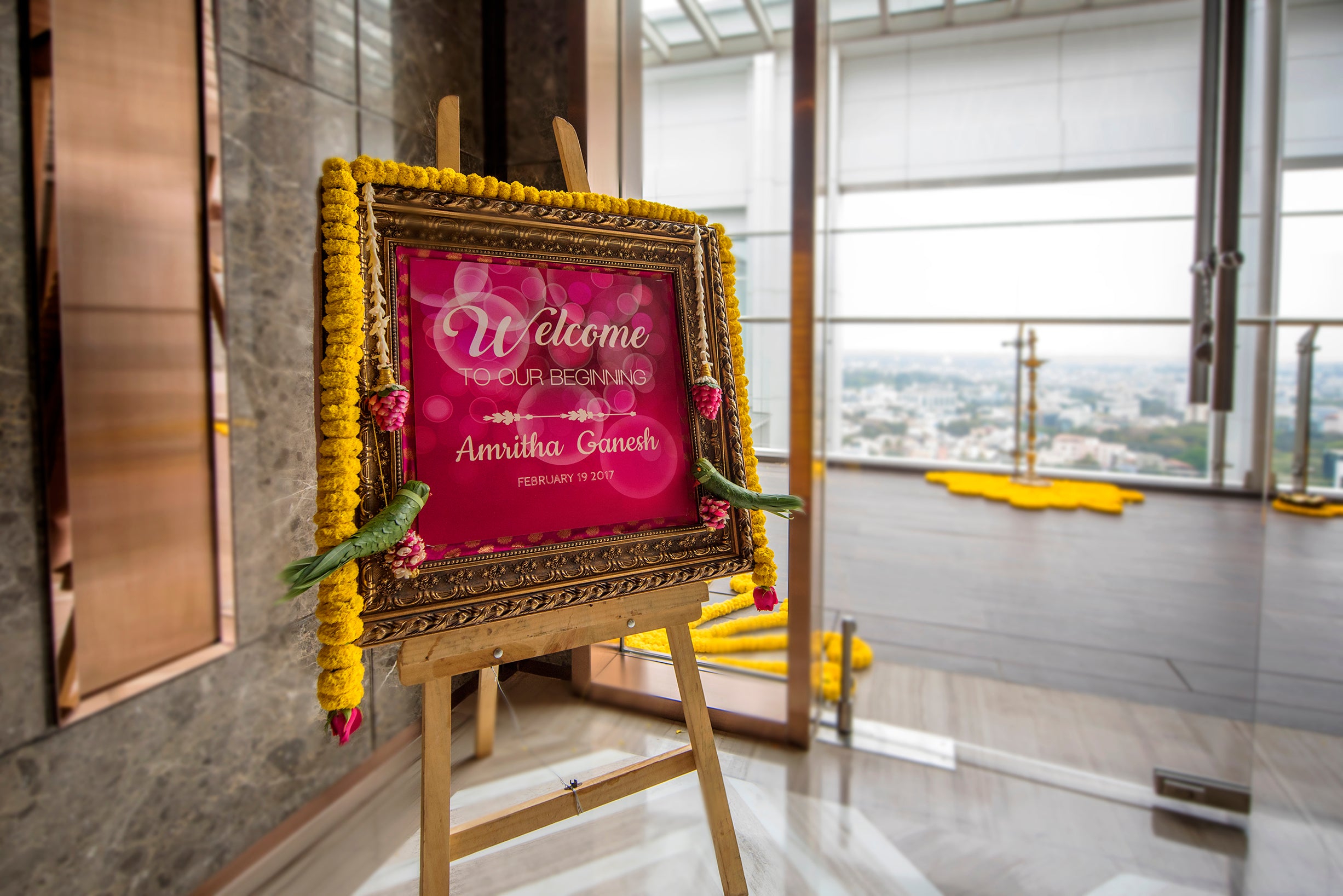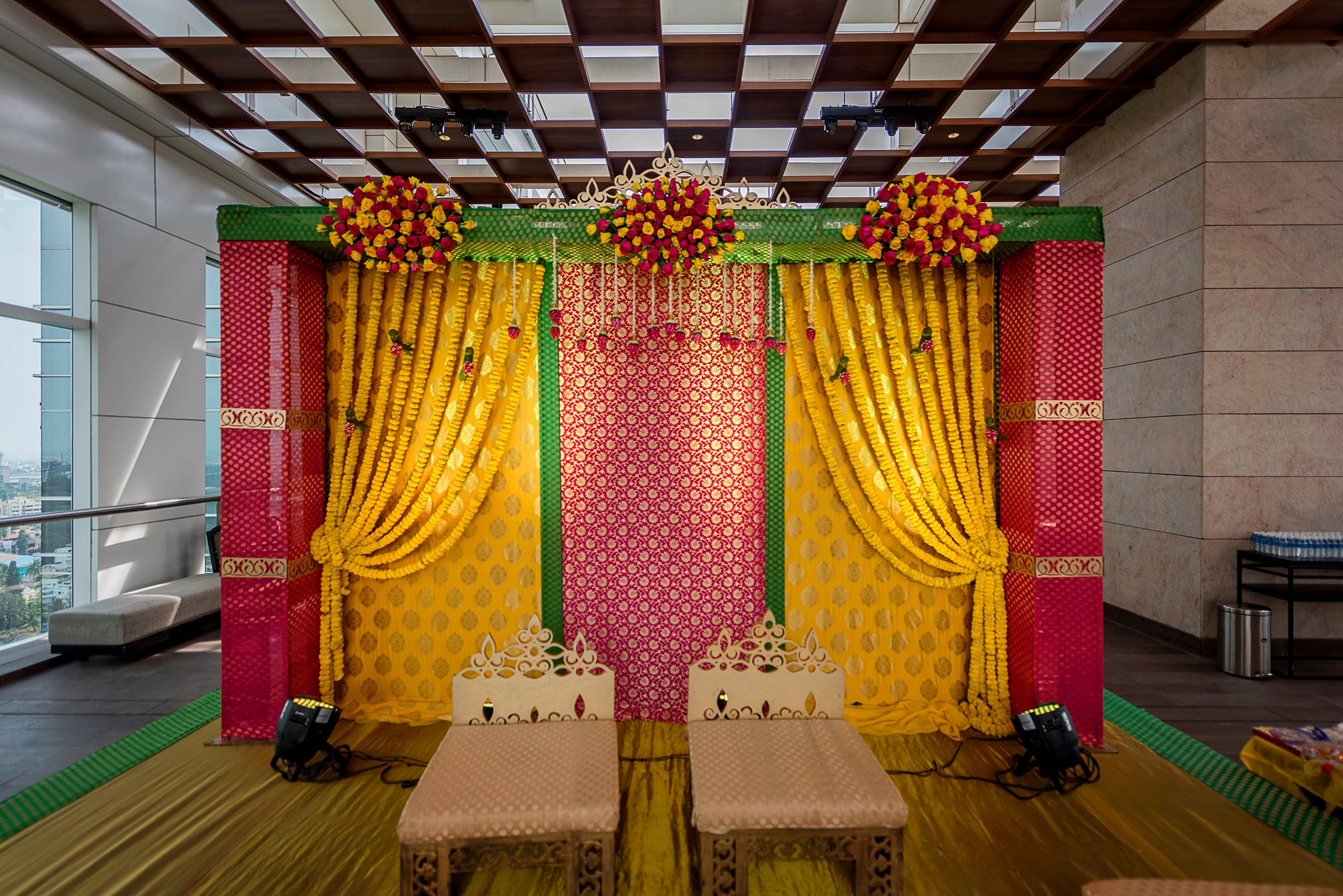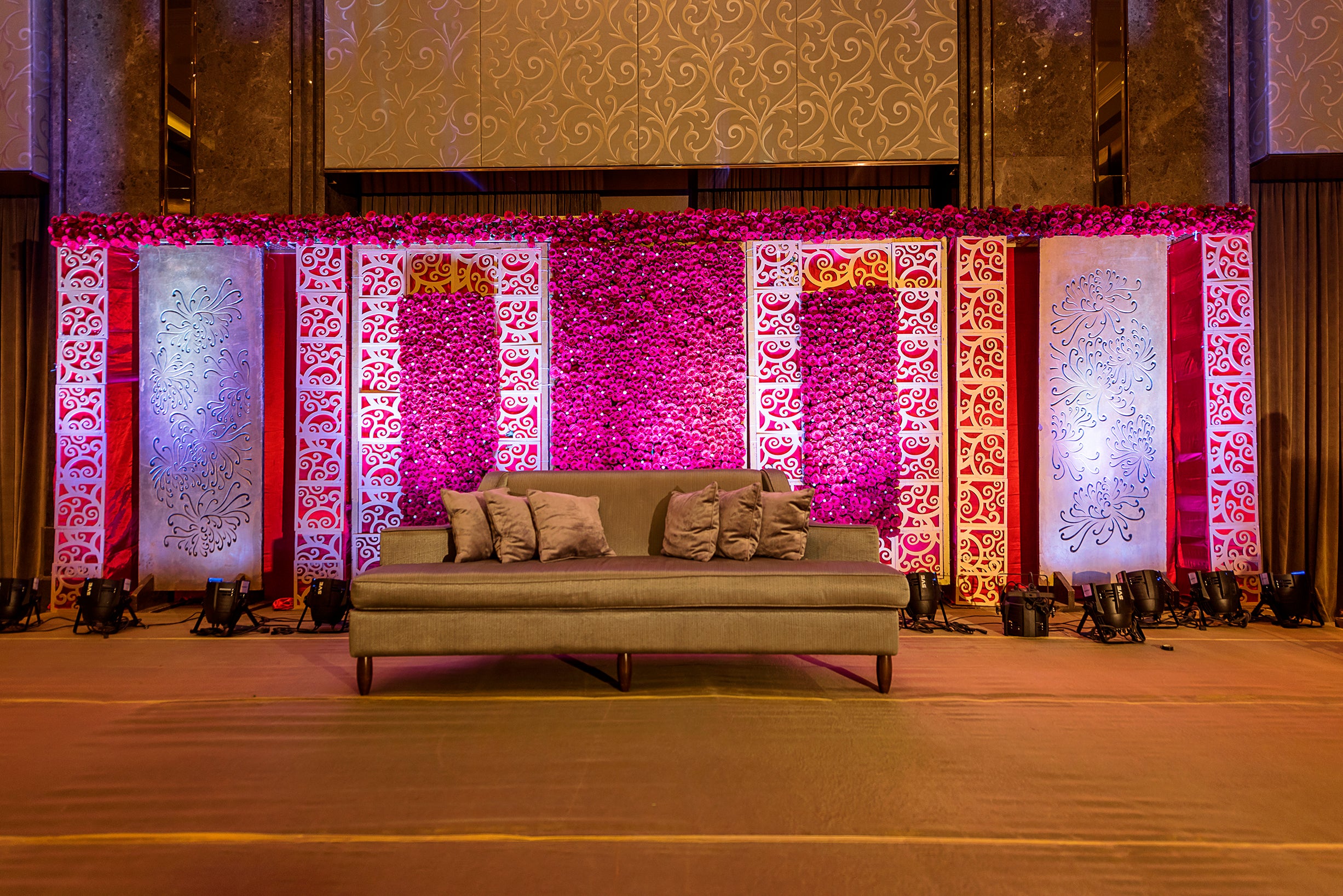 The smell of celebration was everywhere in the pre-wedding ceremonies of this lovely couple. Rich Indian tapestries dressed the backdrops; luxuriant yellow marigold garlands invitingly draped every possible nook. We then created a heart of roses with pearls tucked into it. A wall of red and pink roses punctuated by designer motifs formed the backdrop for the party afterwards.
BENNY & CATHY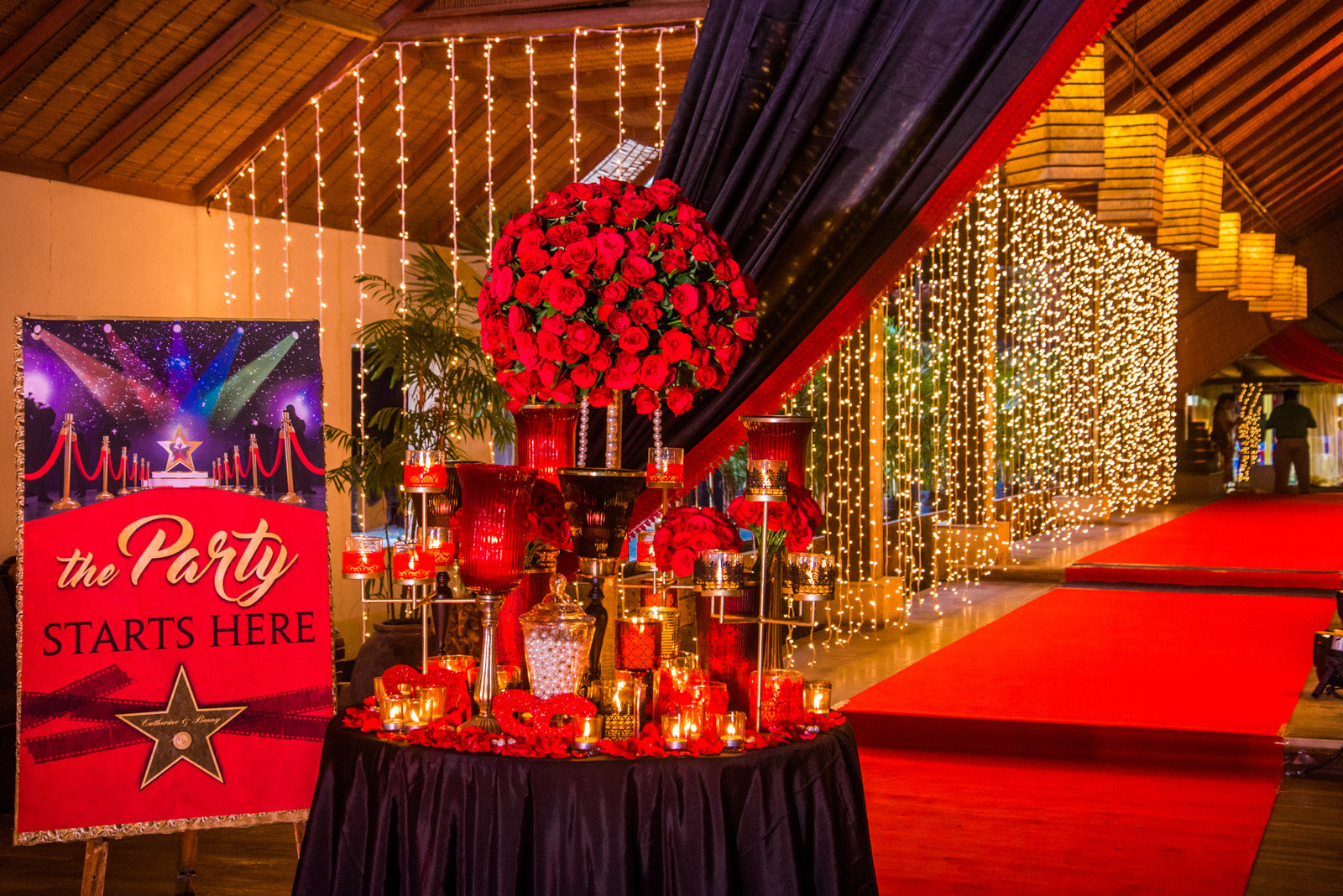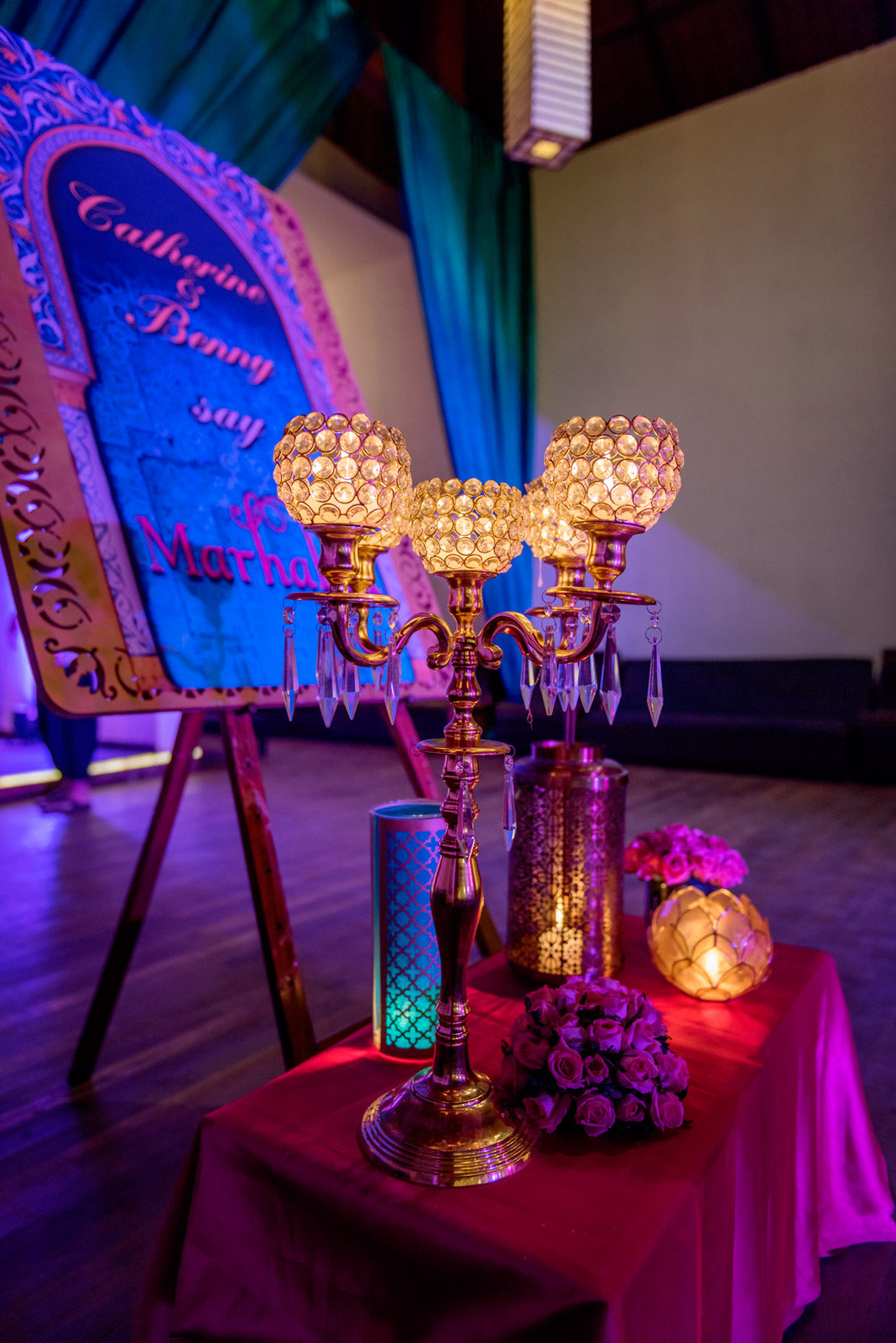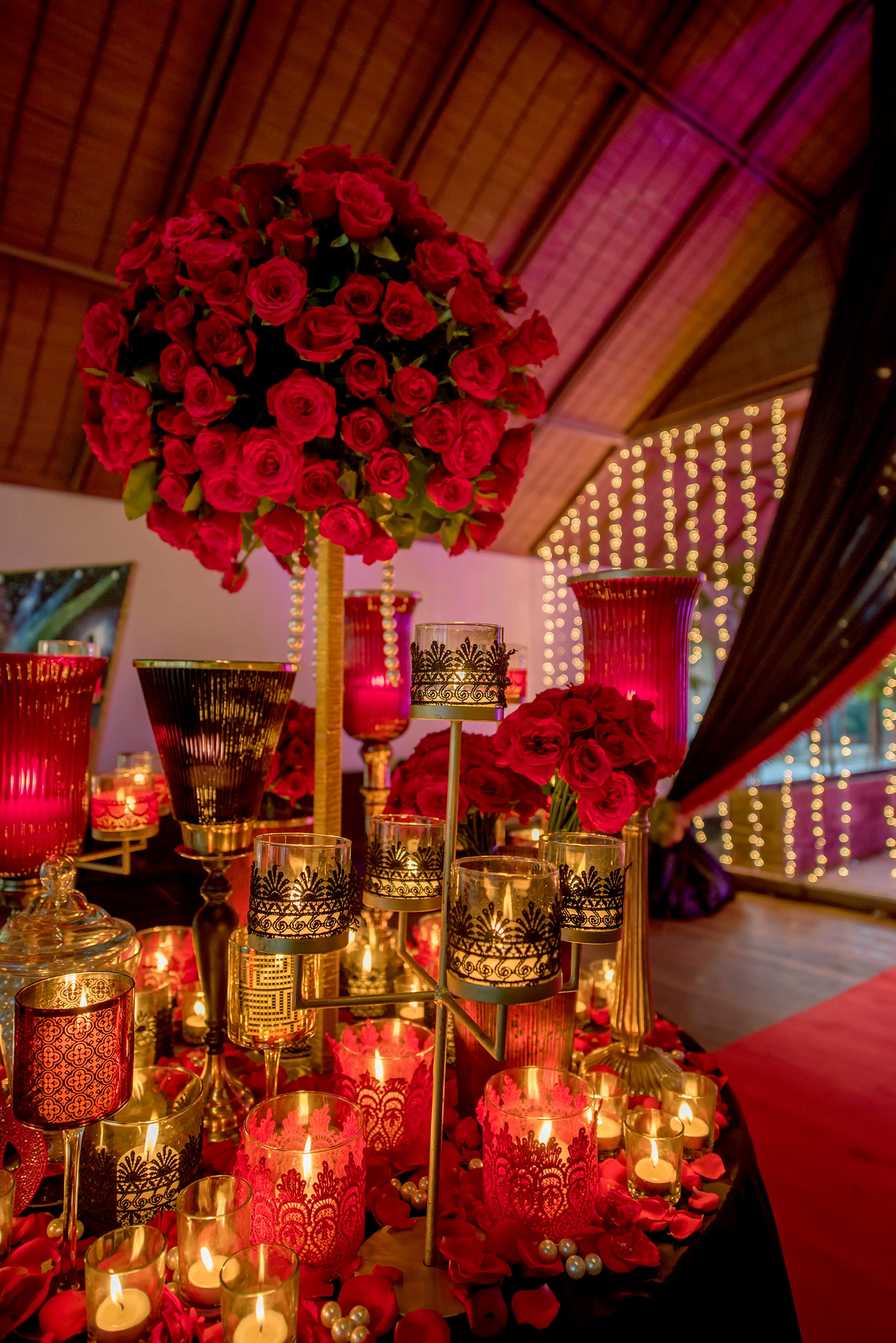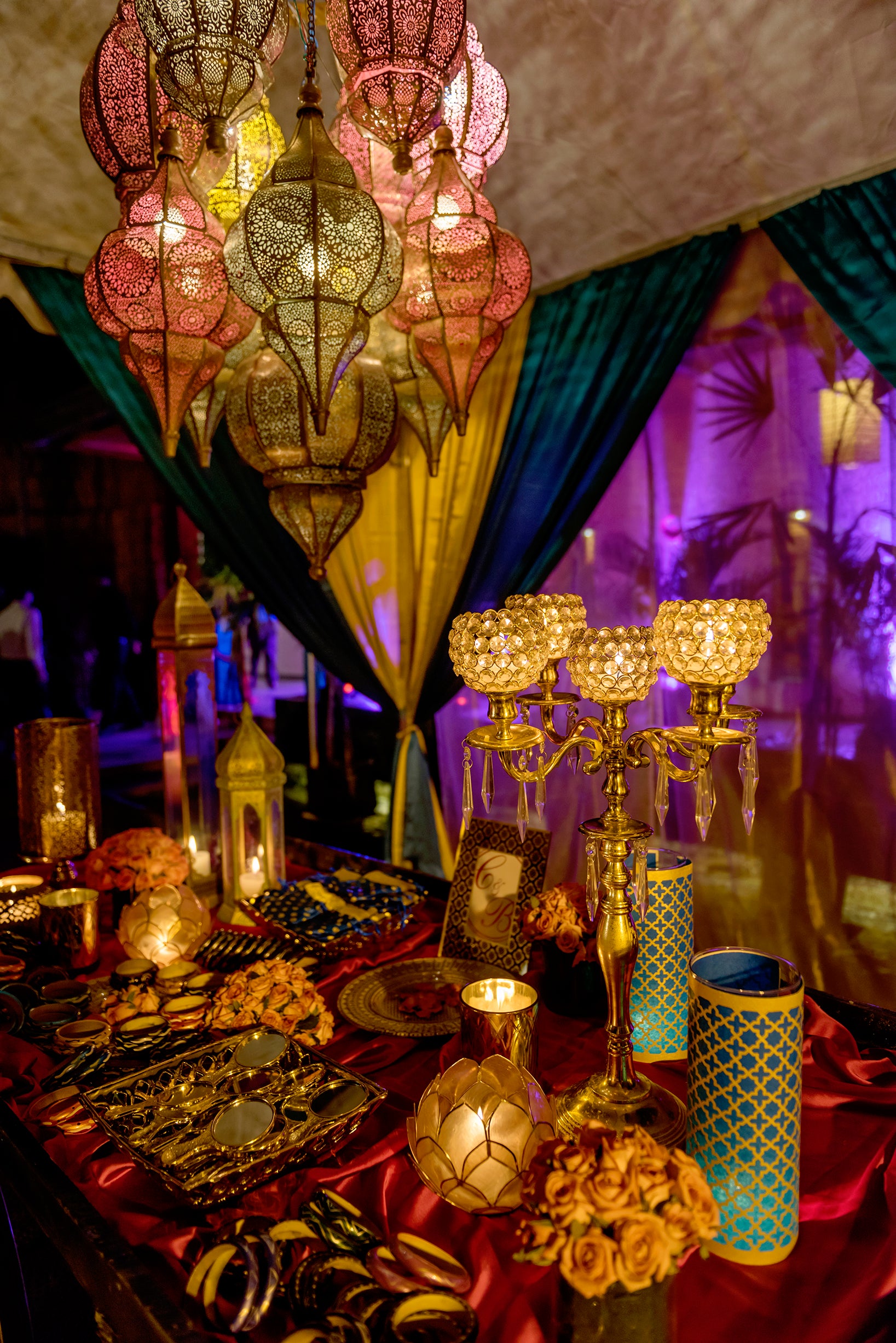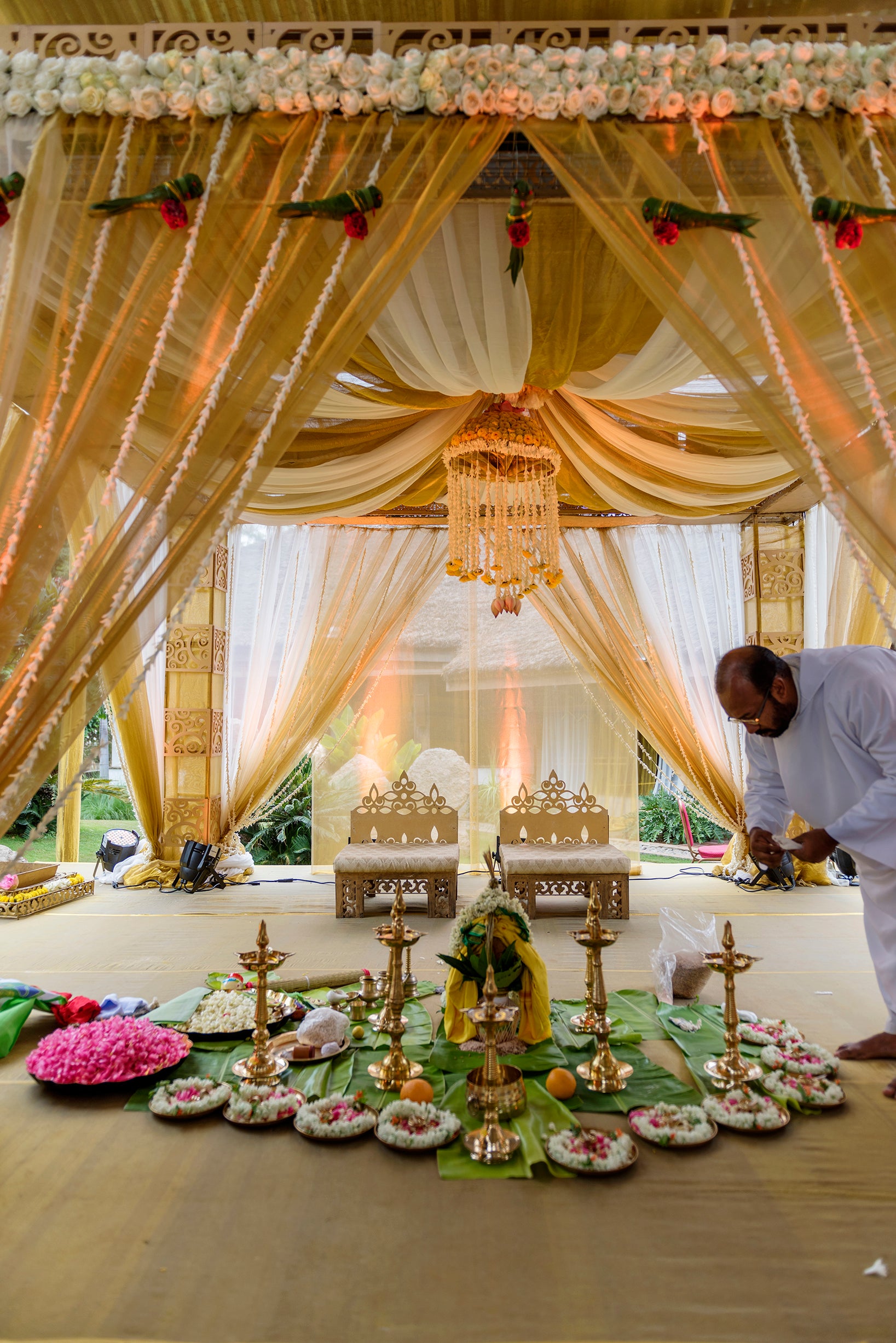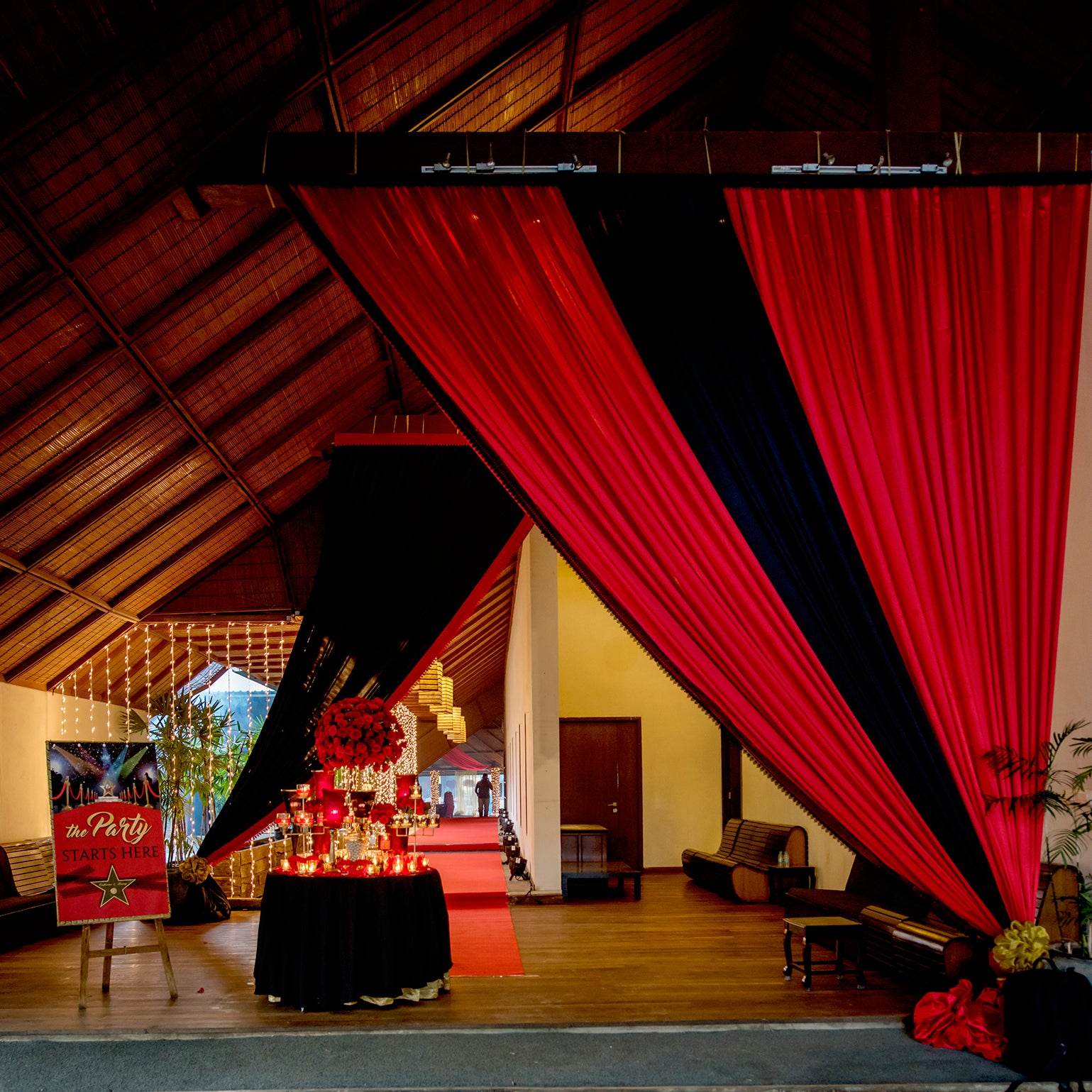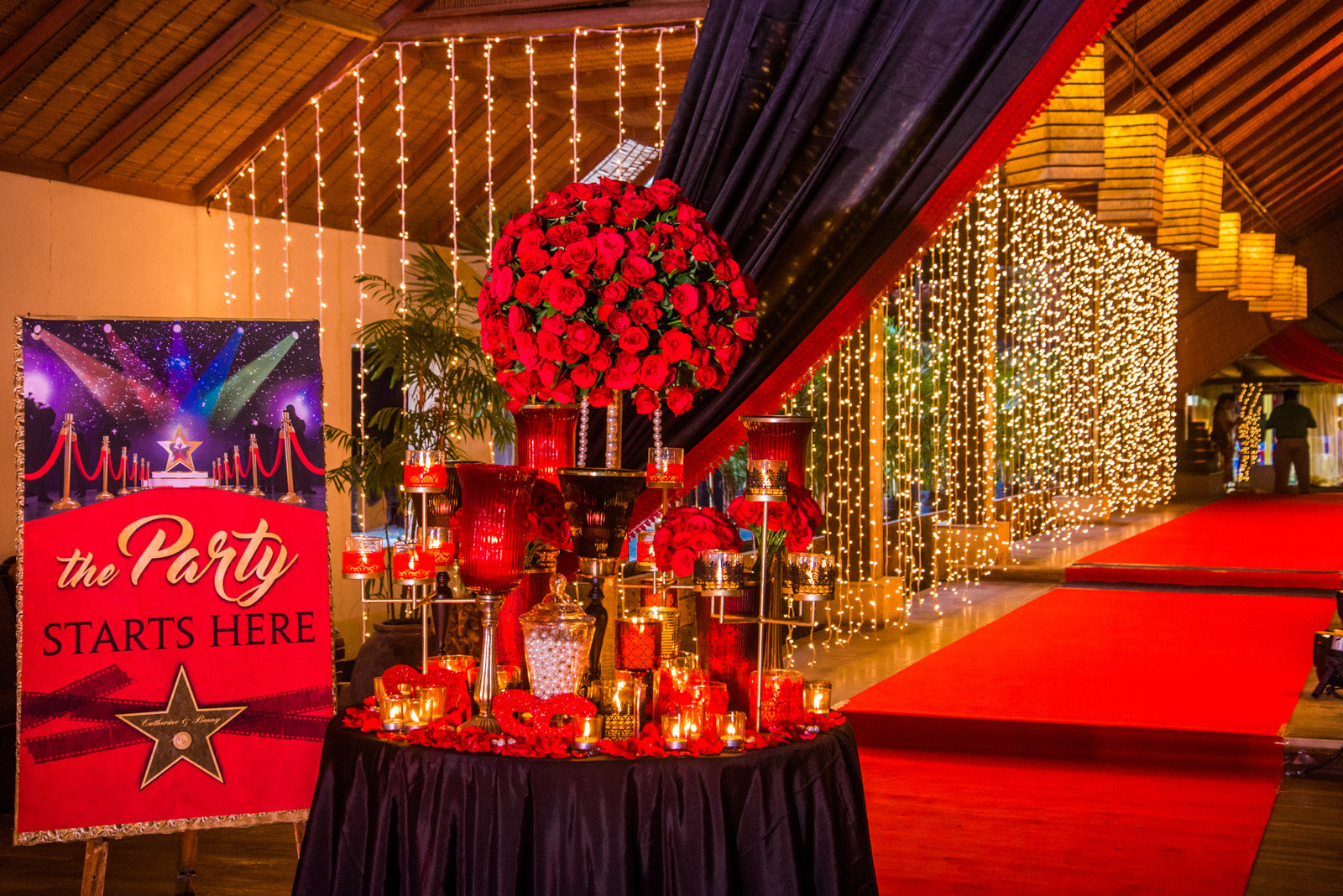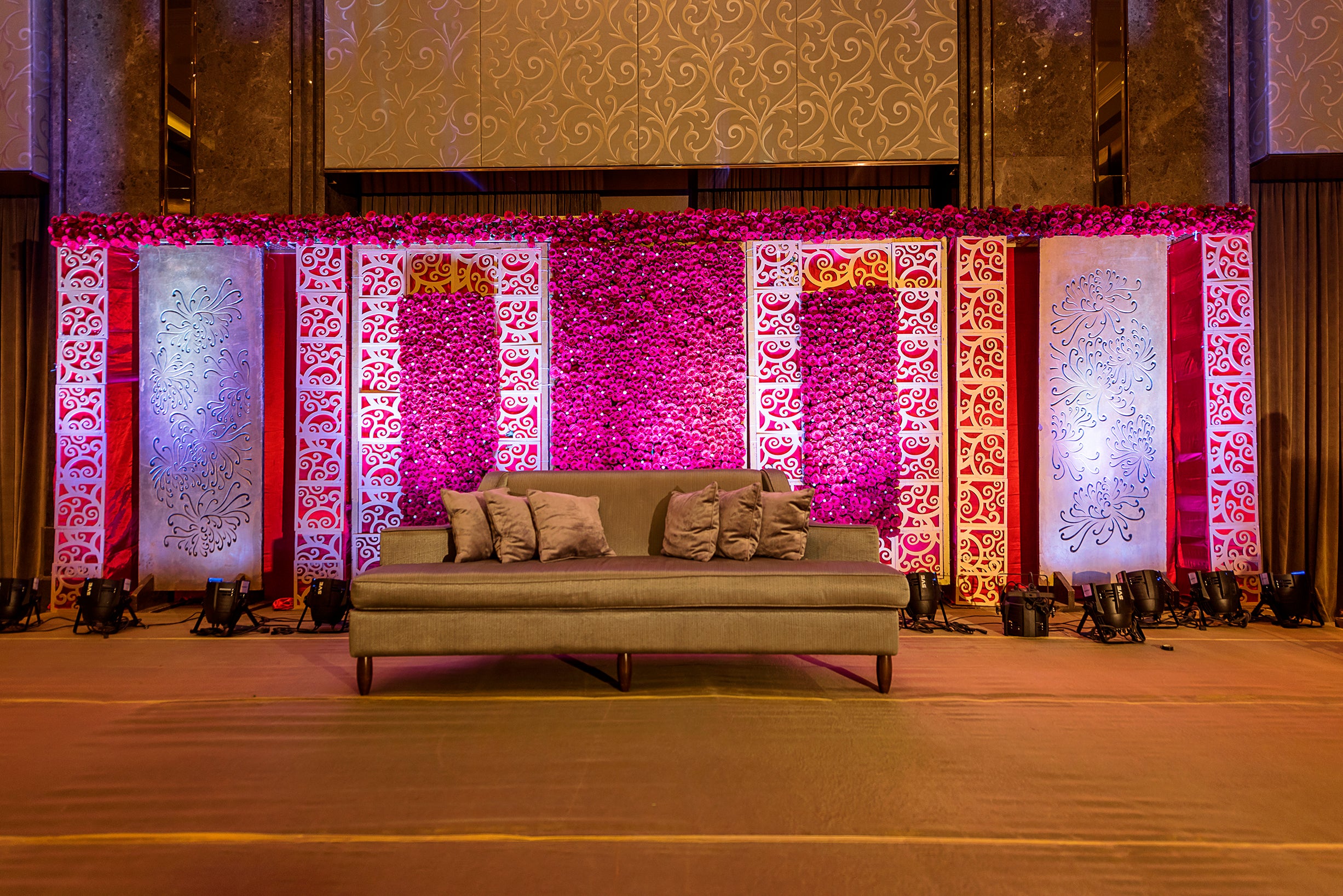 We took this celebrity couple from Morocco to moulin rouge to Kerala in a 5-day whirlwind celebration. We decked the area with lanterns, custom candelabras, and breathtaking chandeliers bringing in an unmistakable whiff of Morocco. We then put together burlesque Moulin rouge with red, black and gold and a stunning floral wall as a backdrop. A traditional Kerala white and gold wedding brought the curtain down on the endless fun and frolic
DAN & NEHA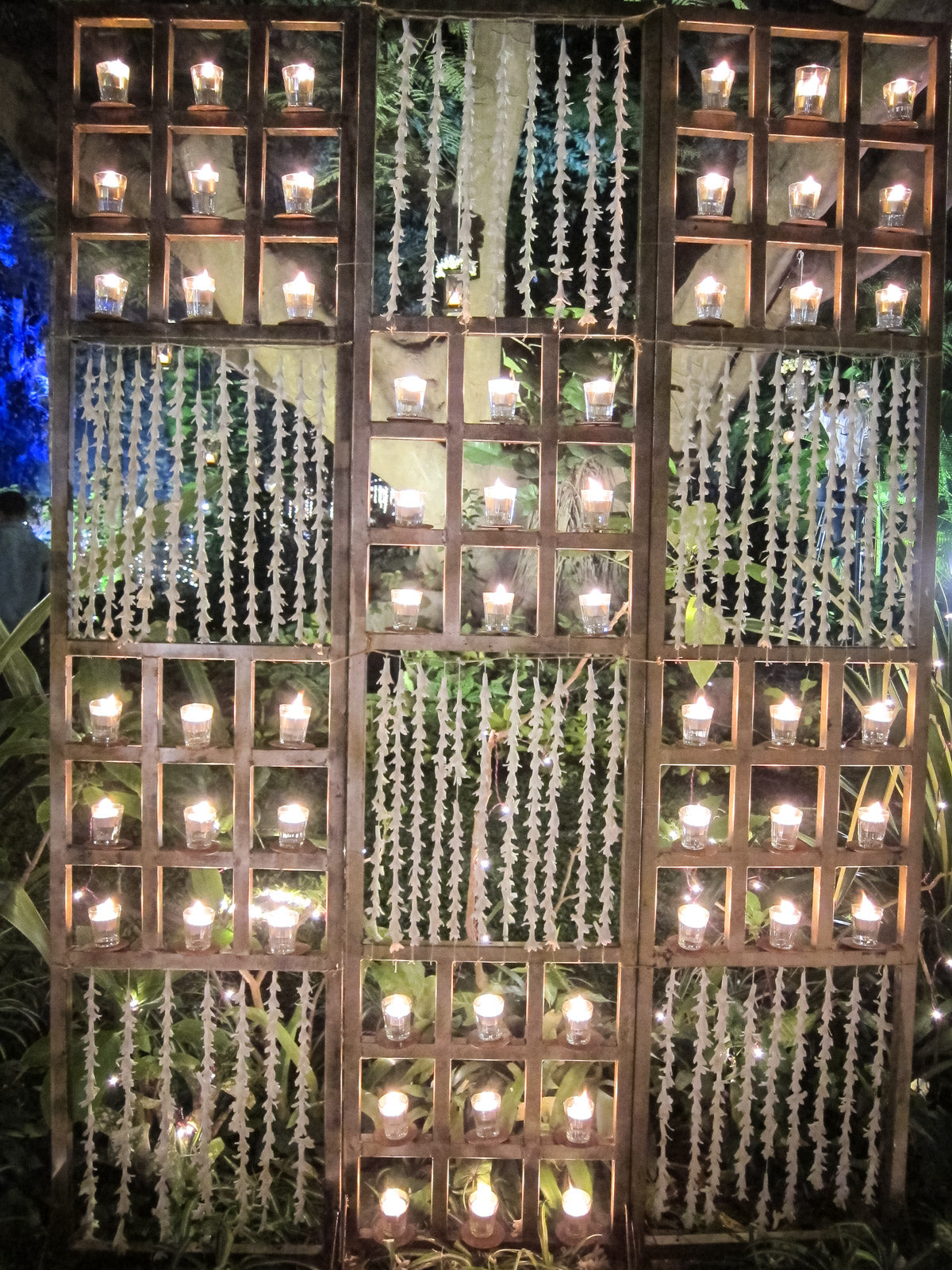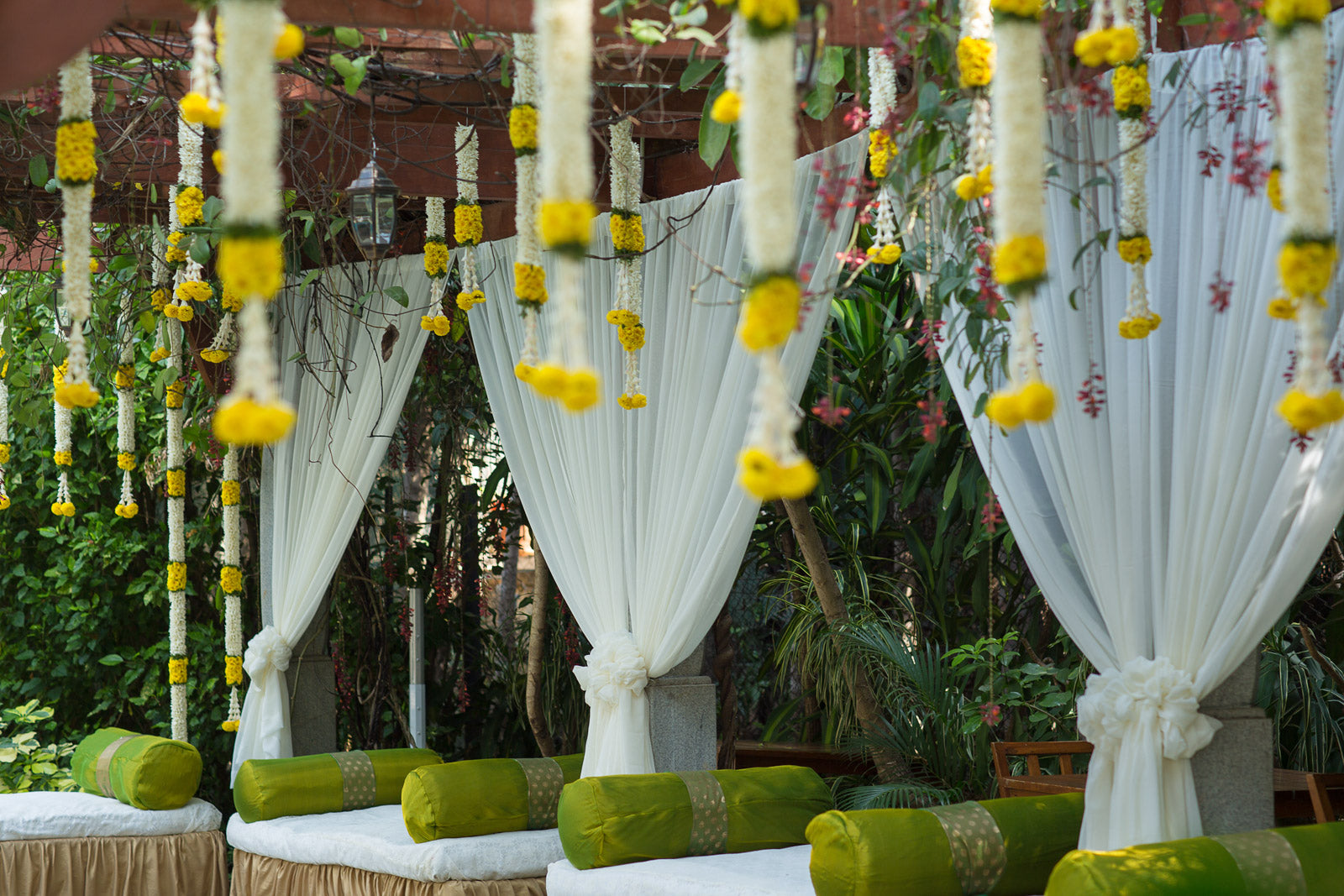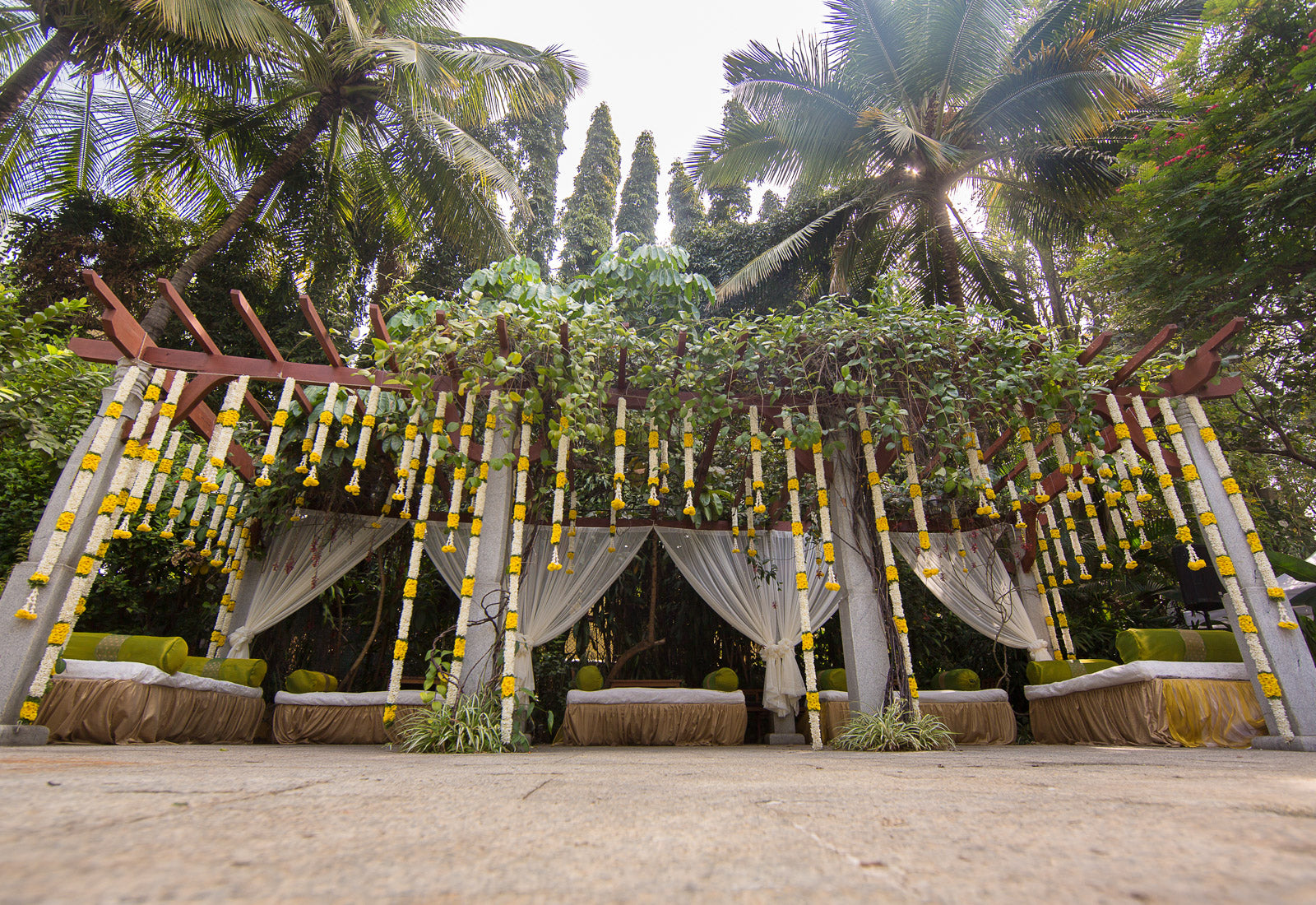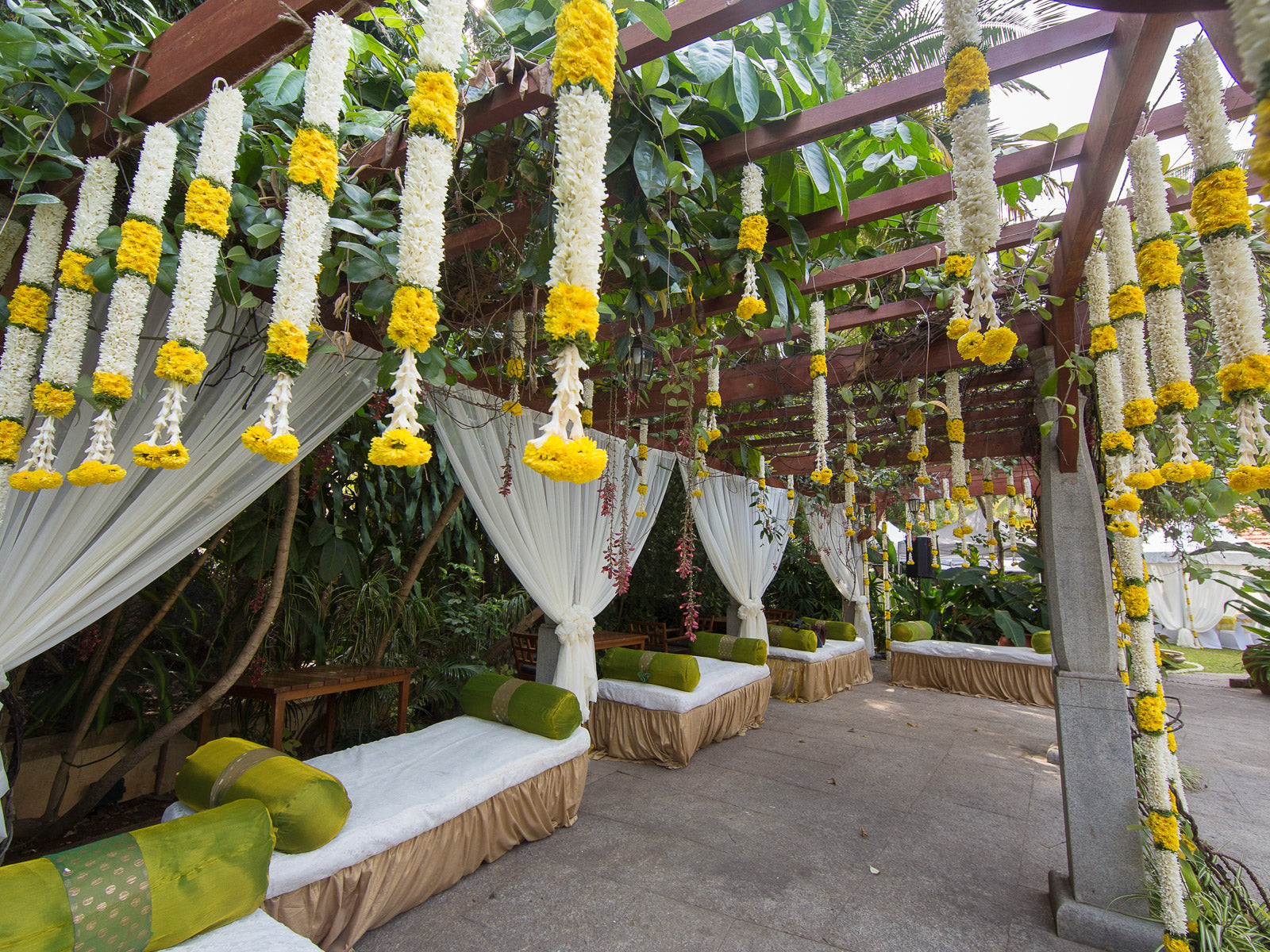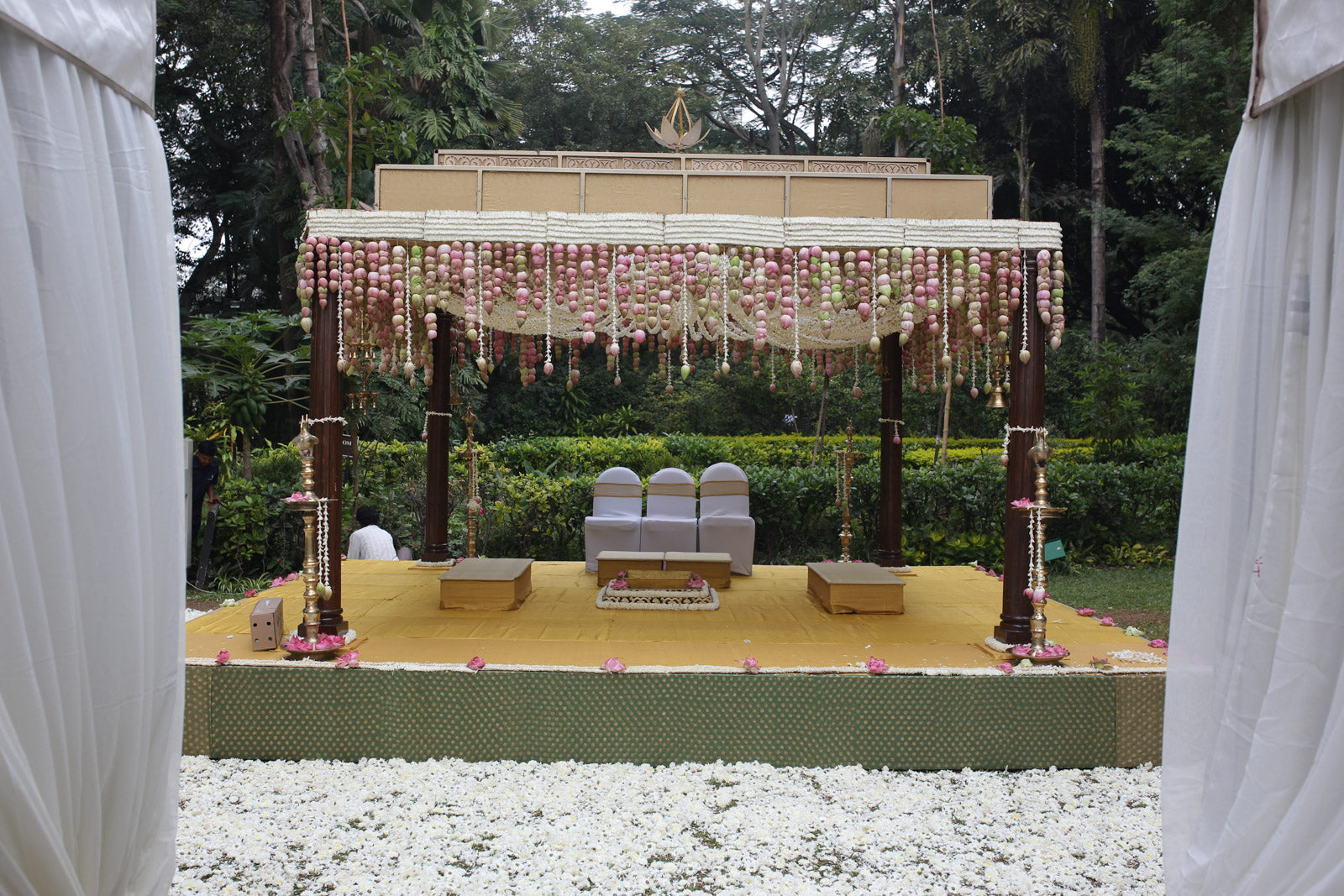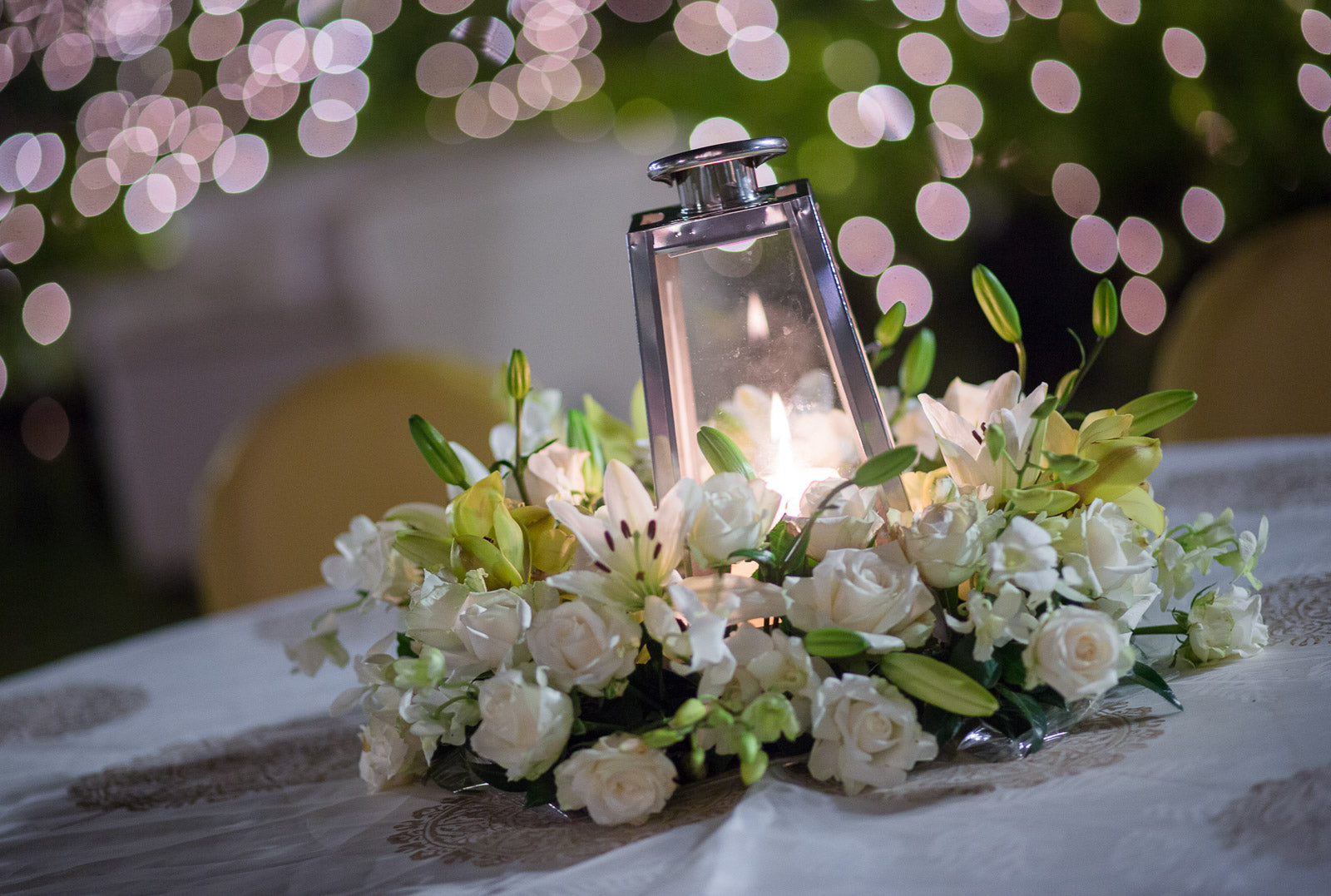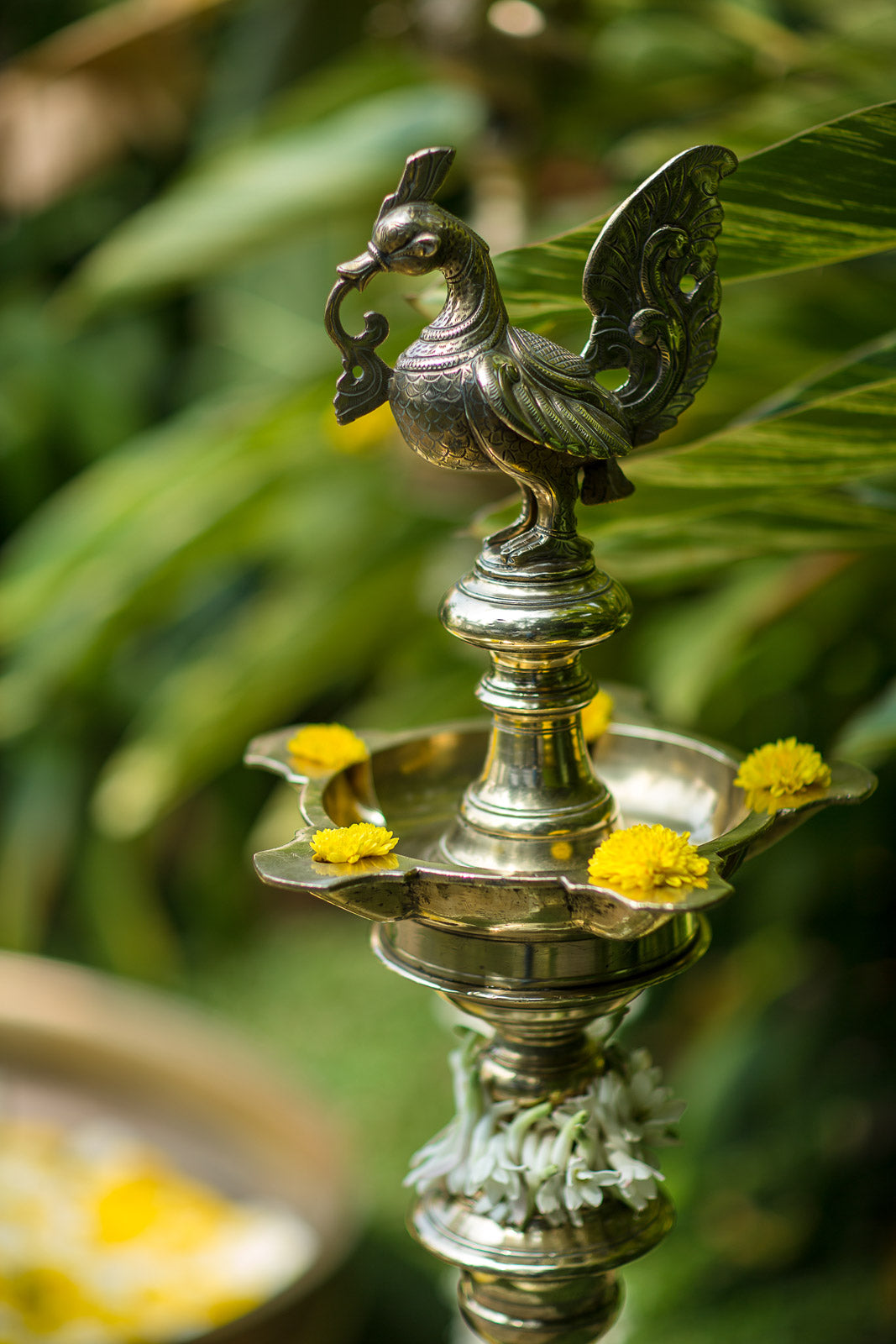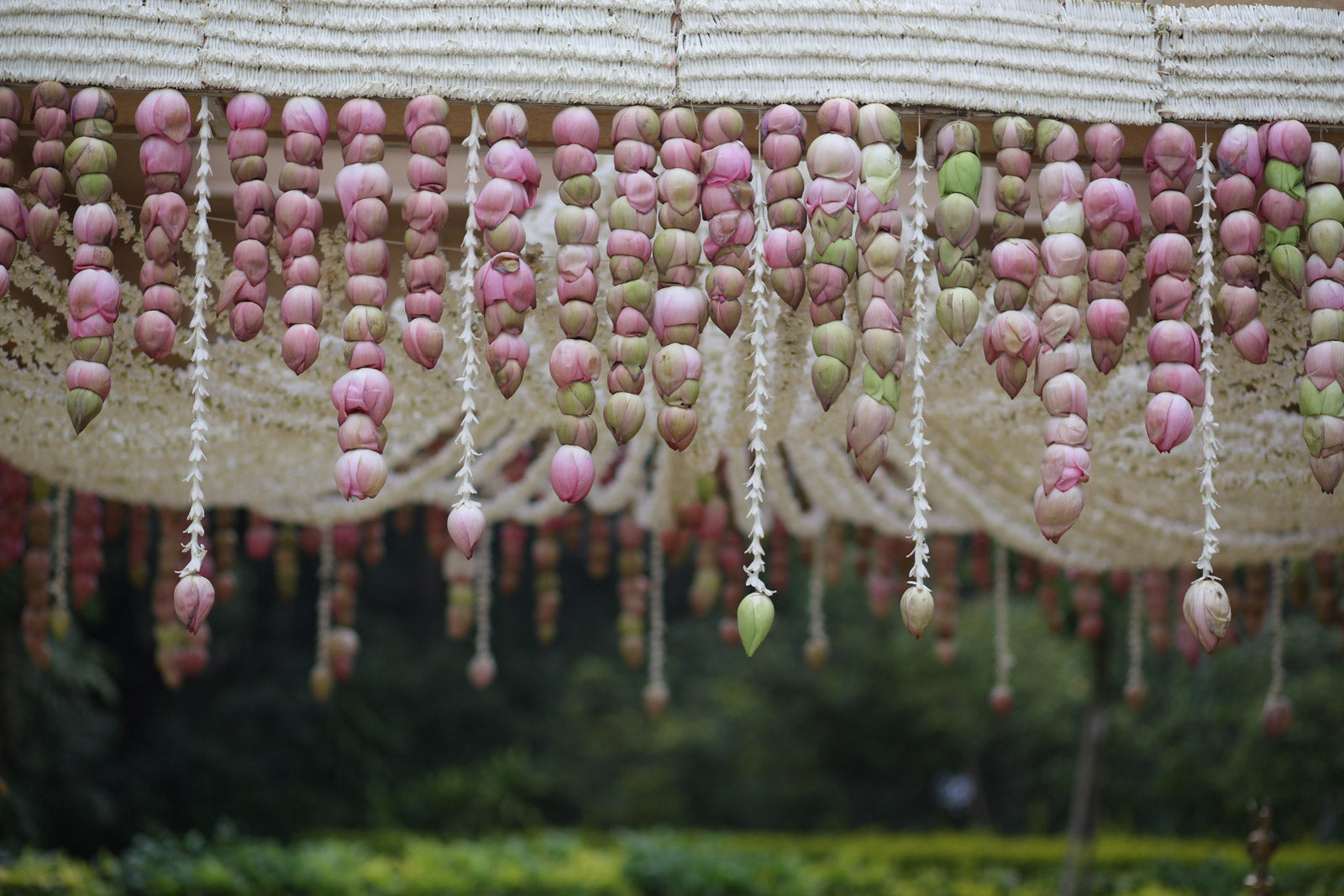 Indian traditional thematic elements marry a subtle, modern metaphor in this beautiful event. Opulence comes from simple and local flowers while its ornateness is reflected by their pure prolificness. Lotuses galore adorned the wedding mandap with gentle warmth. It's a very special wedding with simple, but uncommon décor.
HRITHIK & ANJALI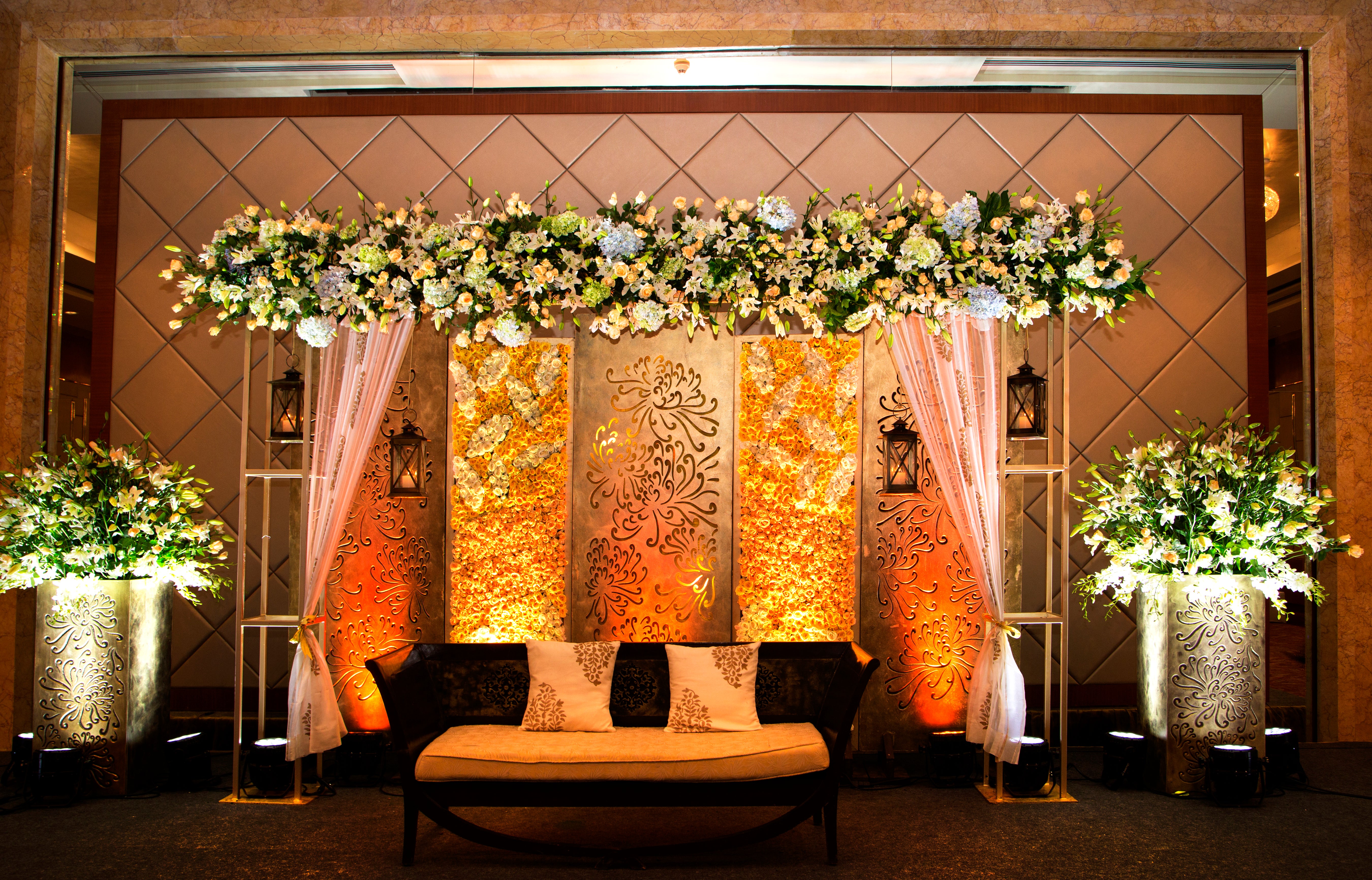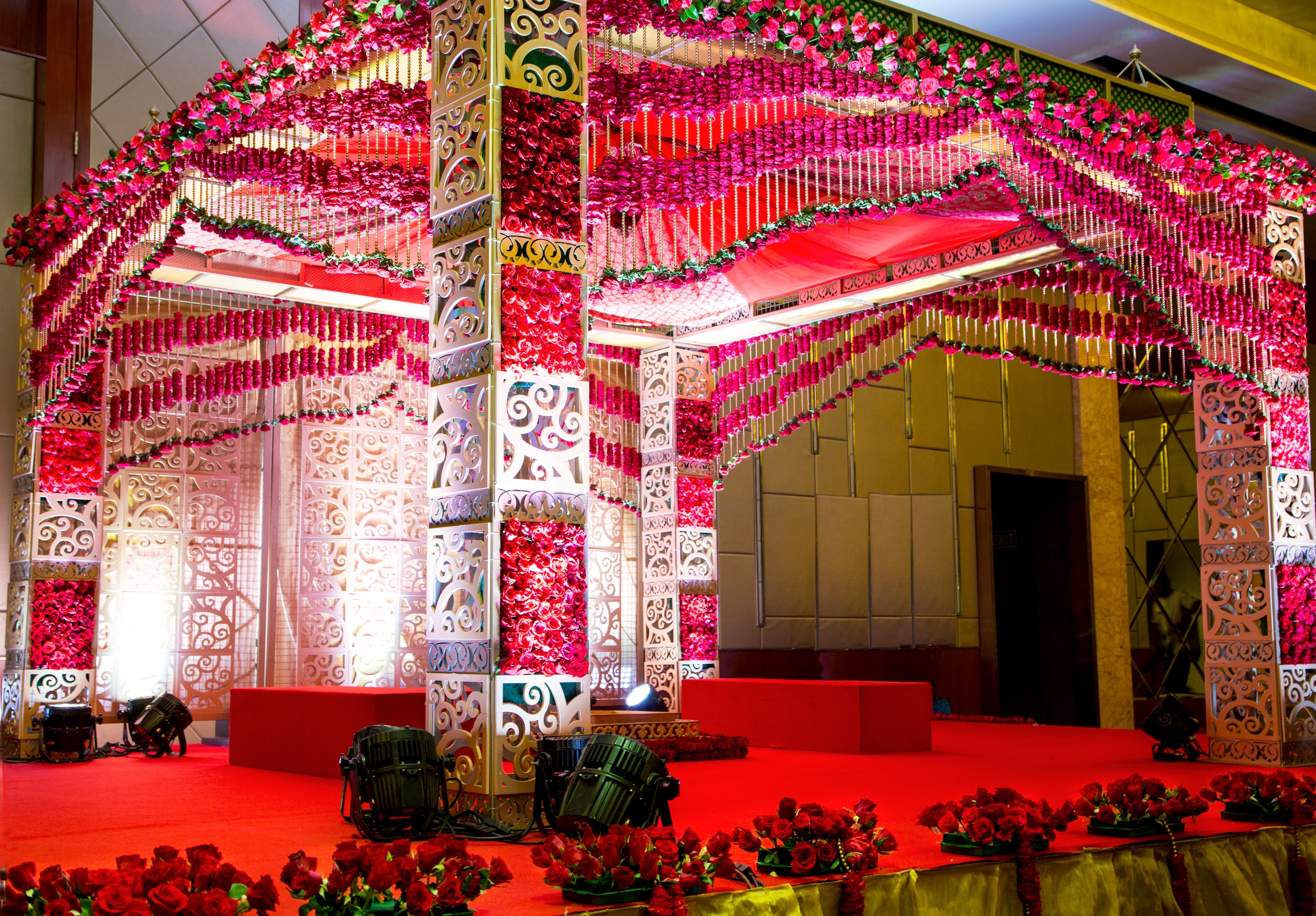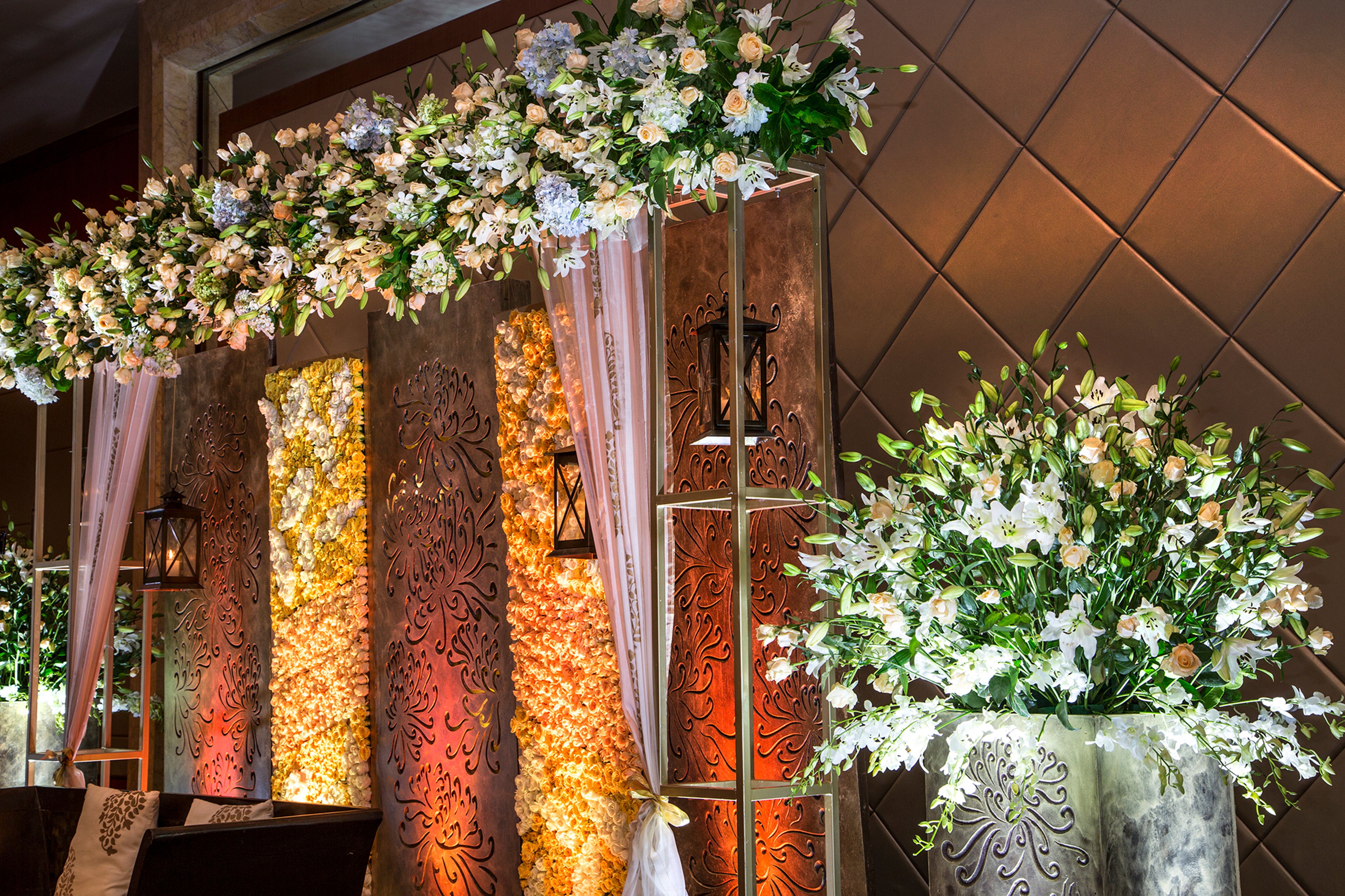 This up-market hotel was transformed into a royal durbar with exquisite finery sporting rich strings of white pearls and pink roses. The reception in the evening was in delicate peach and white with many a floral touch.
MOHITA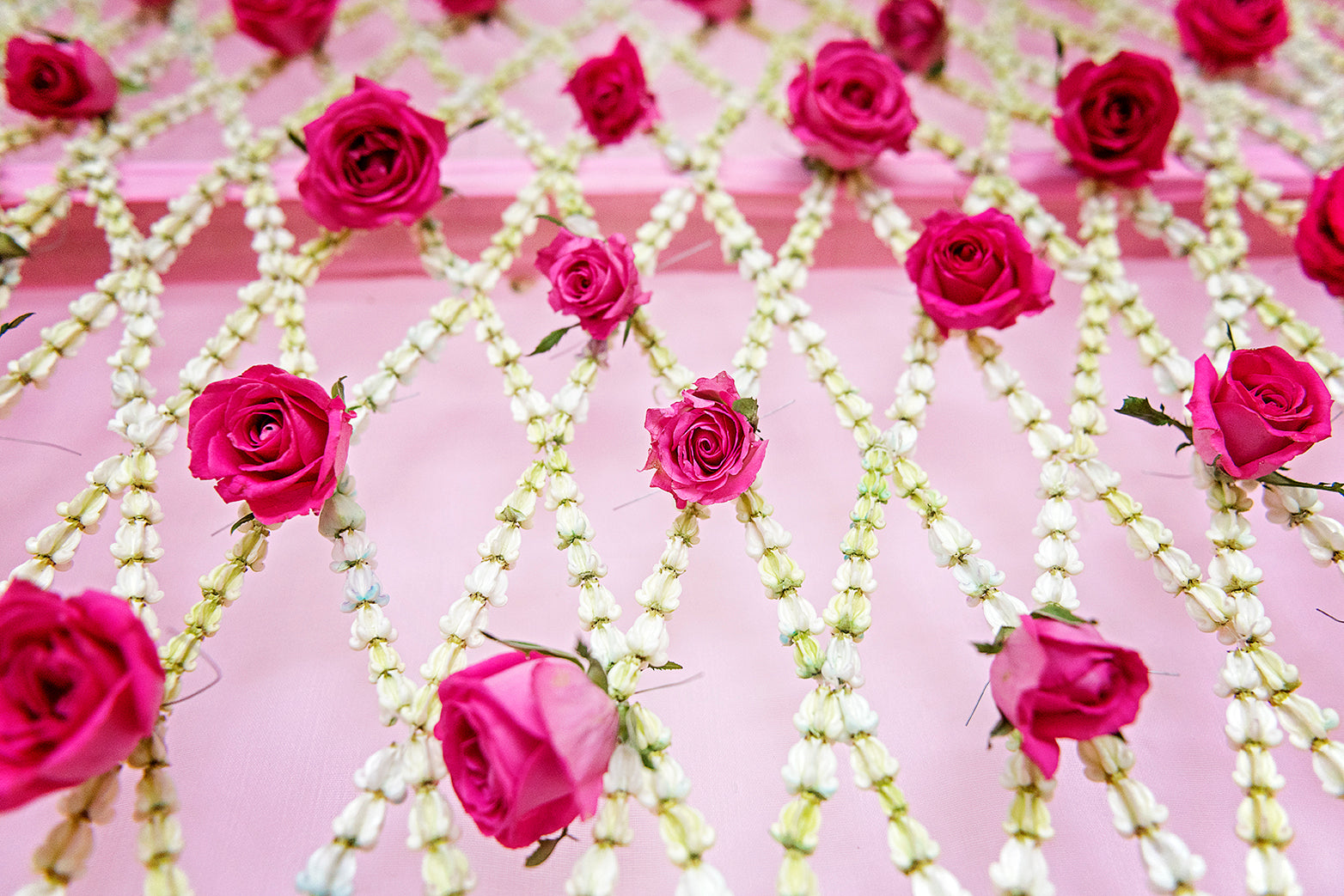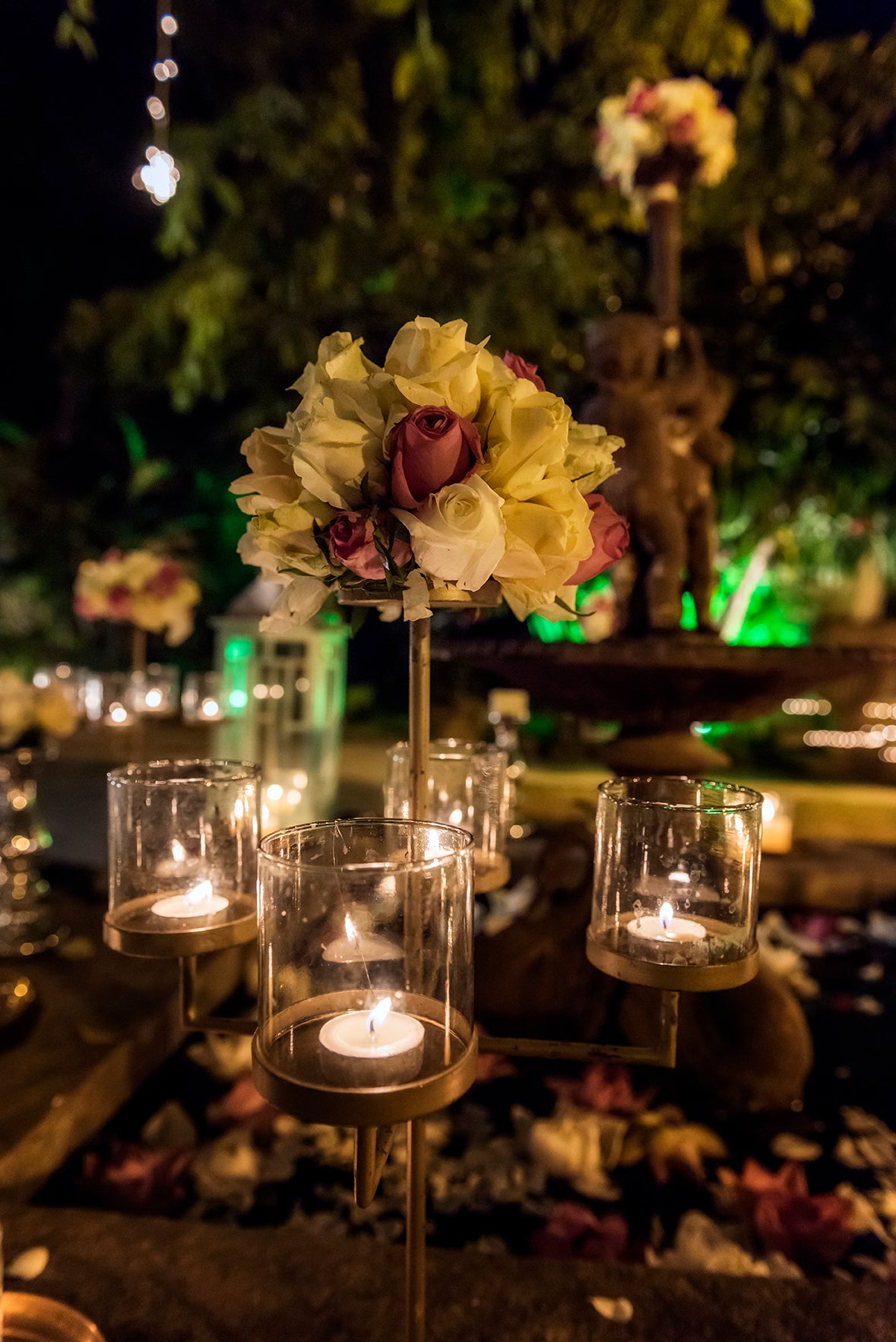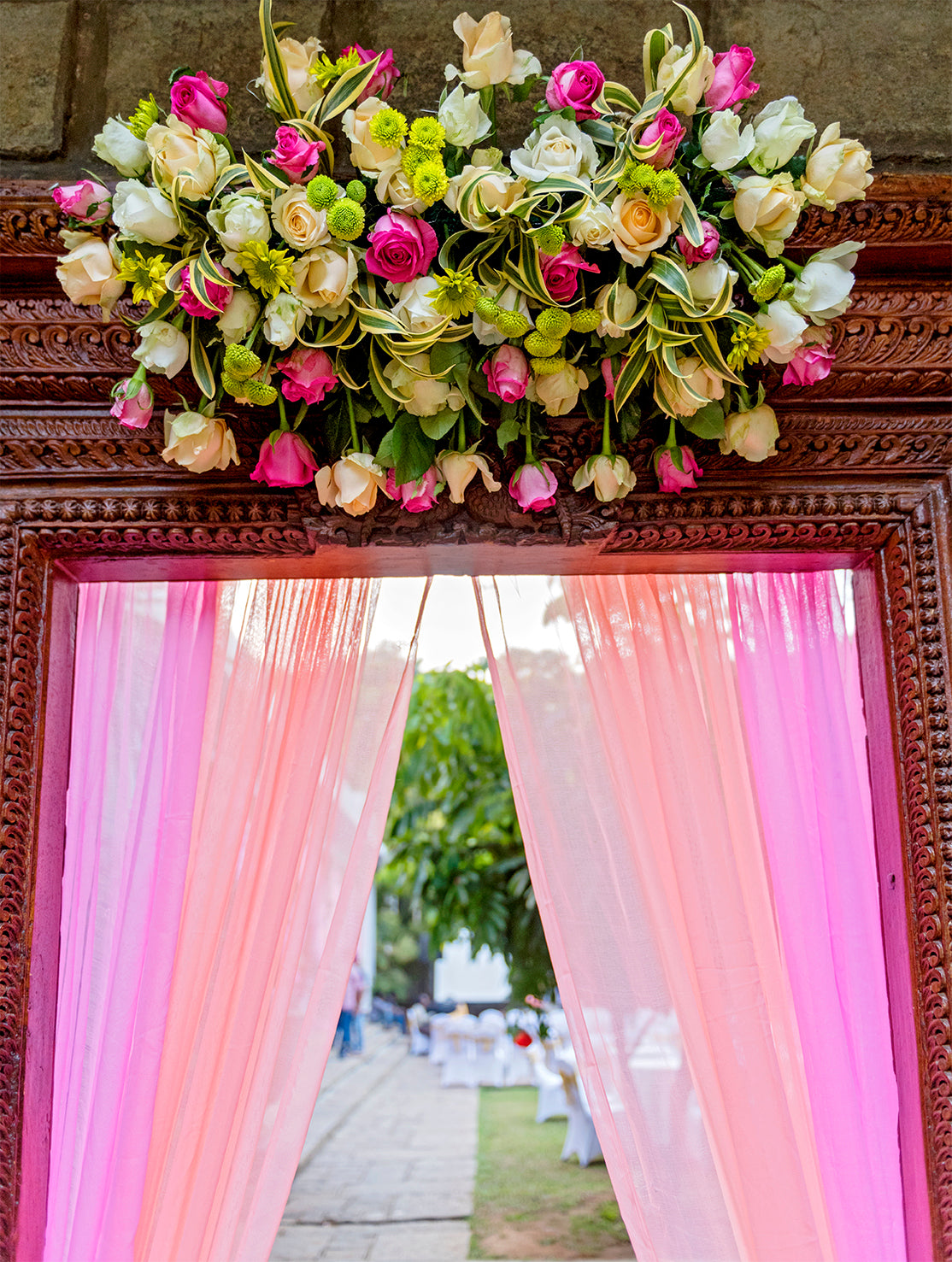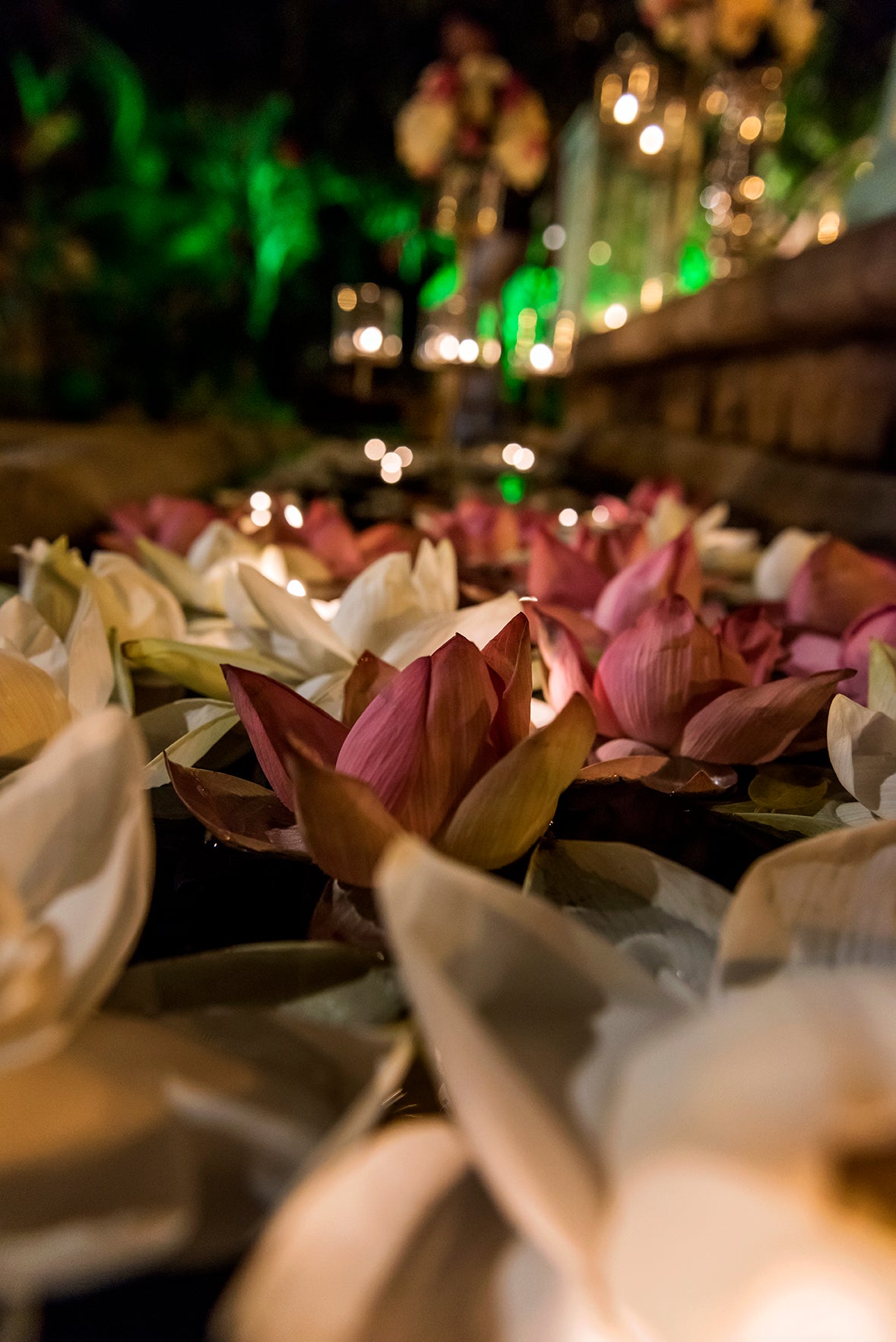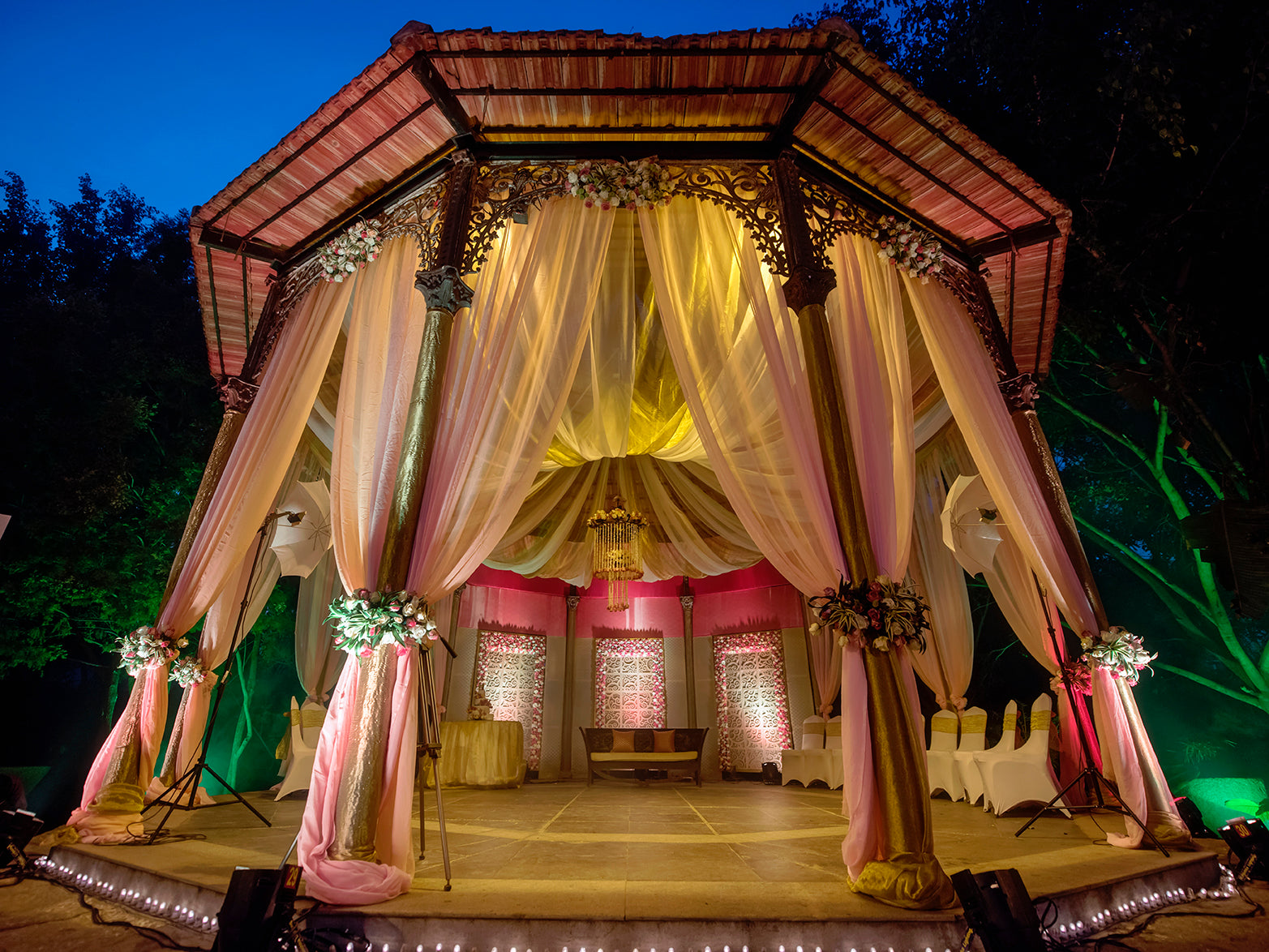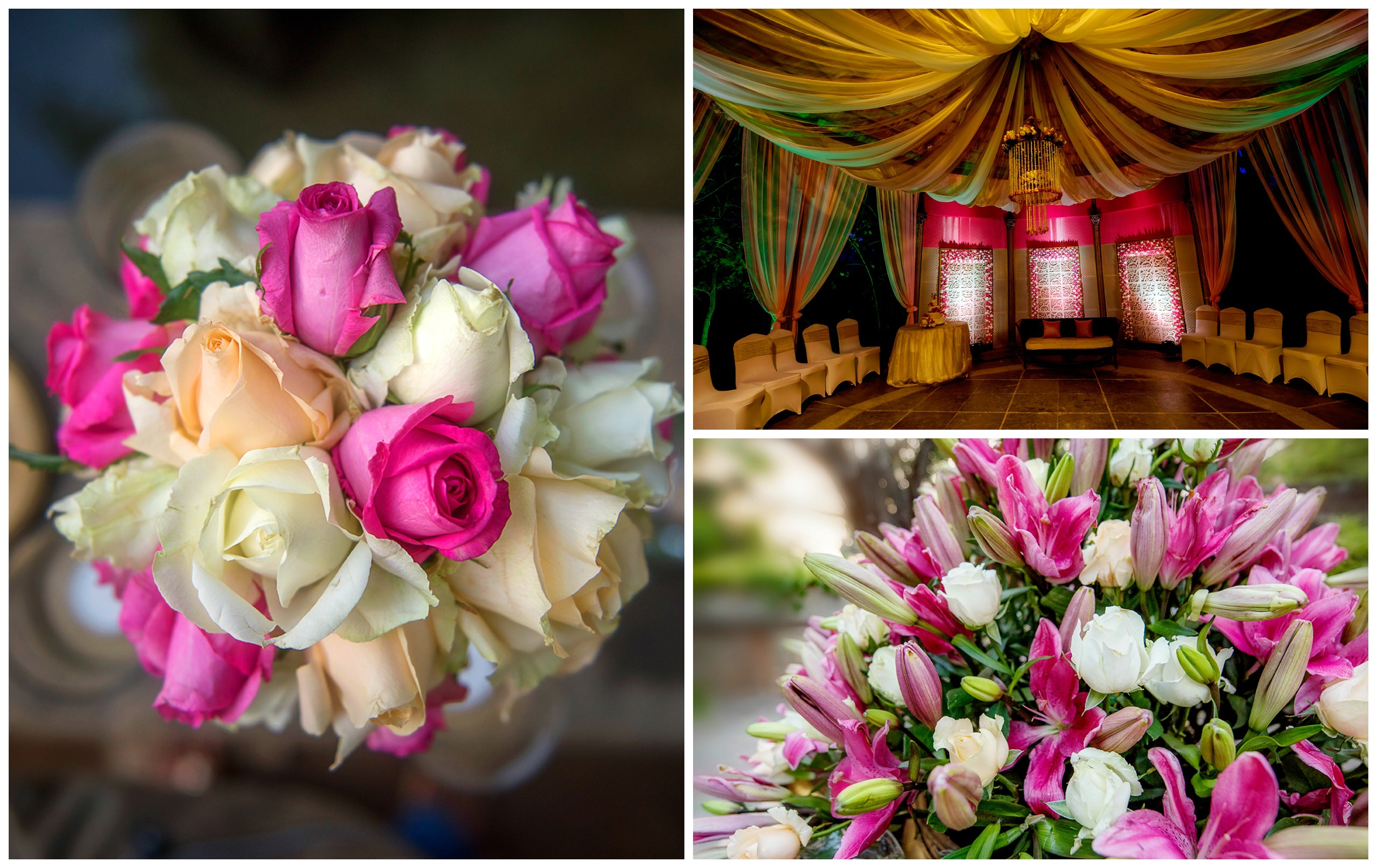 This couple from the USA wanted peaches and pinks to complement the heritage venue that is inherently stunning and beautiful. We weaved magic as we carefully stitched floral garlands, draped the gazebo with gently swaying translucent fabric as an air of magical realism gently descended on the venue.
RAJDEEP & BOBEENA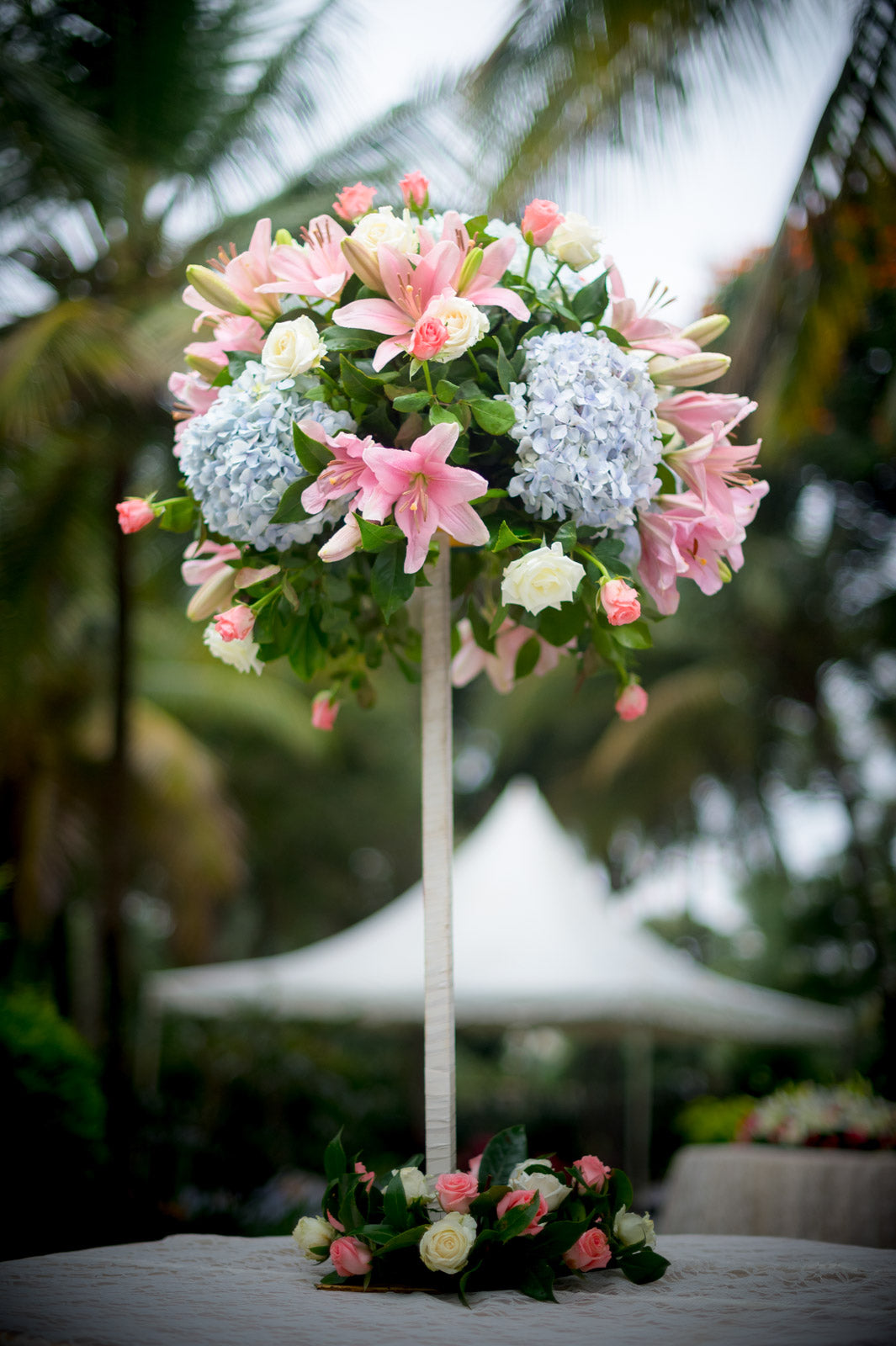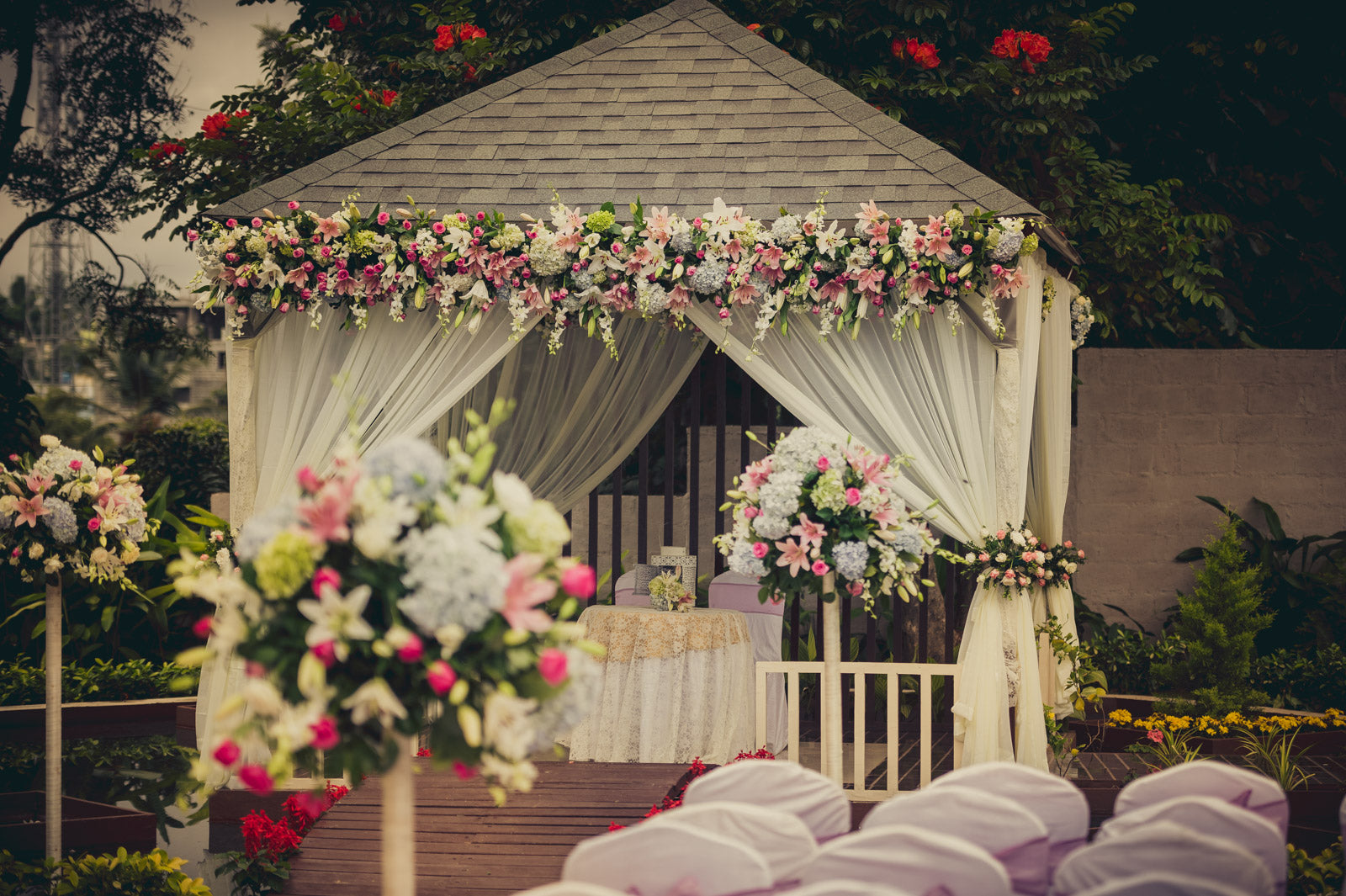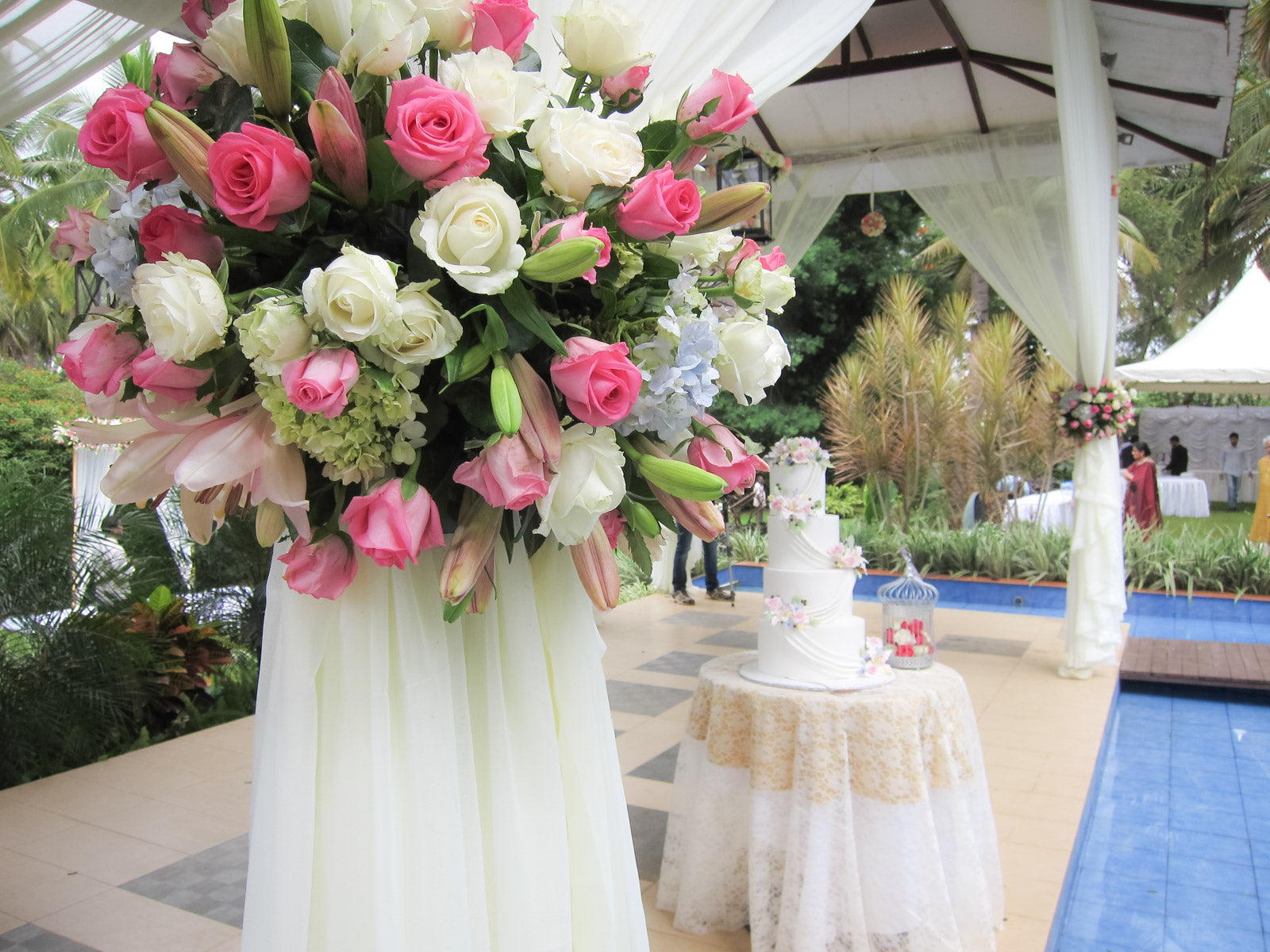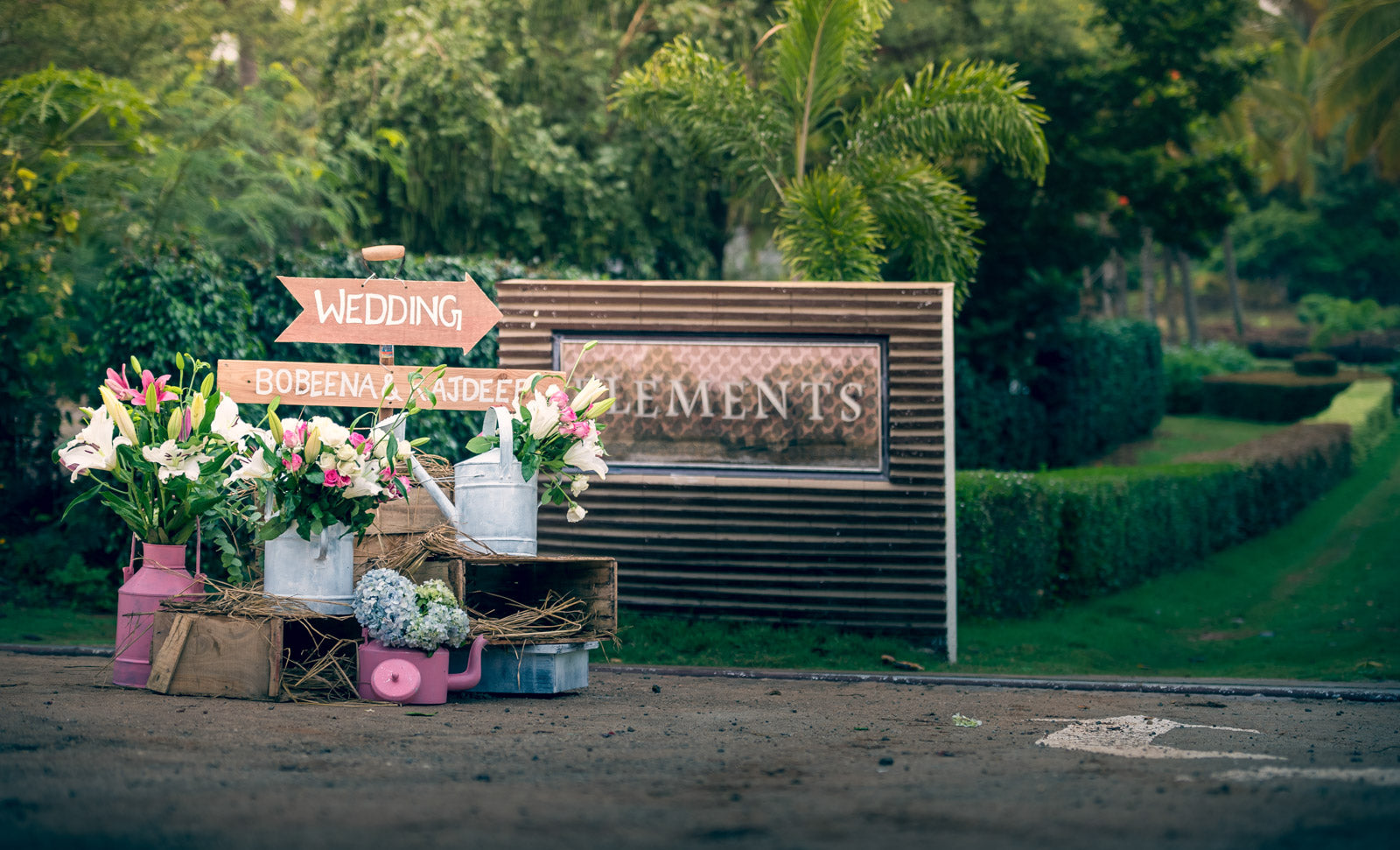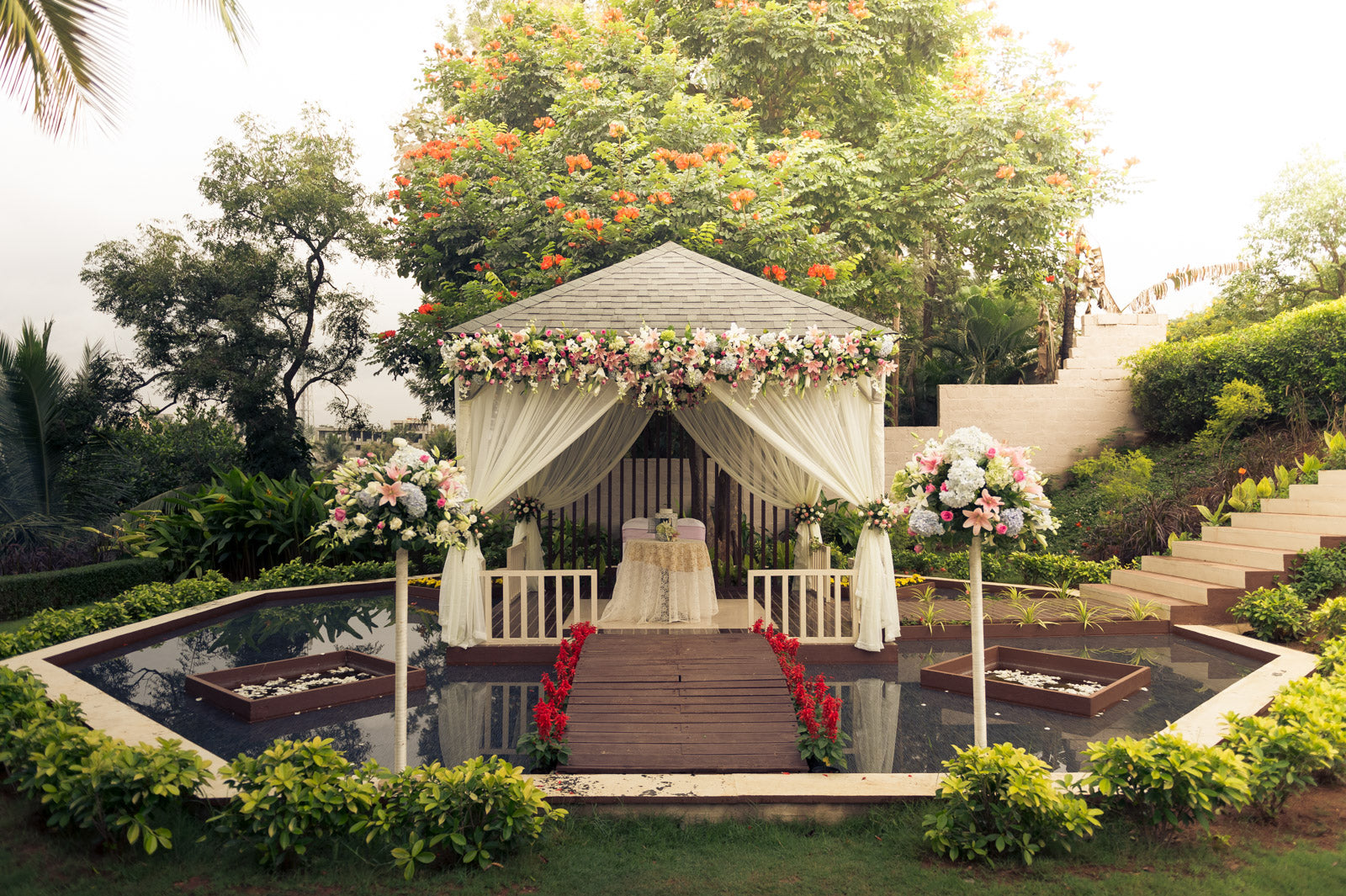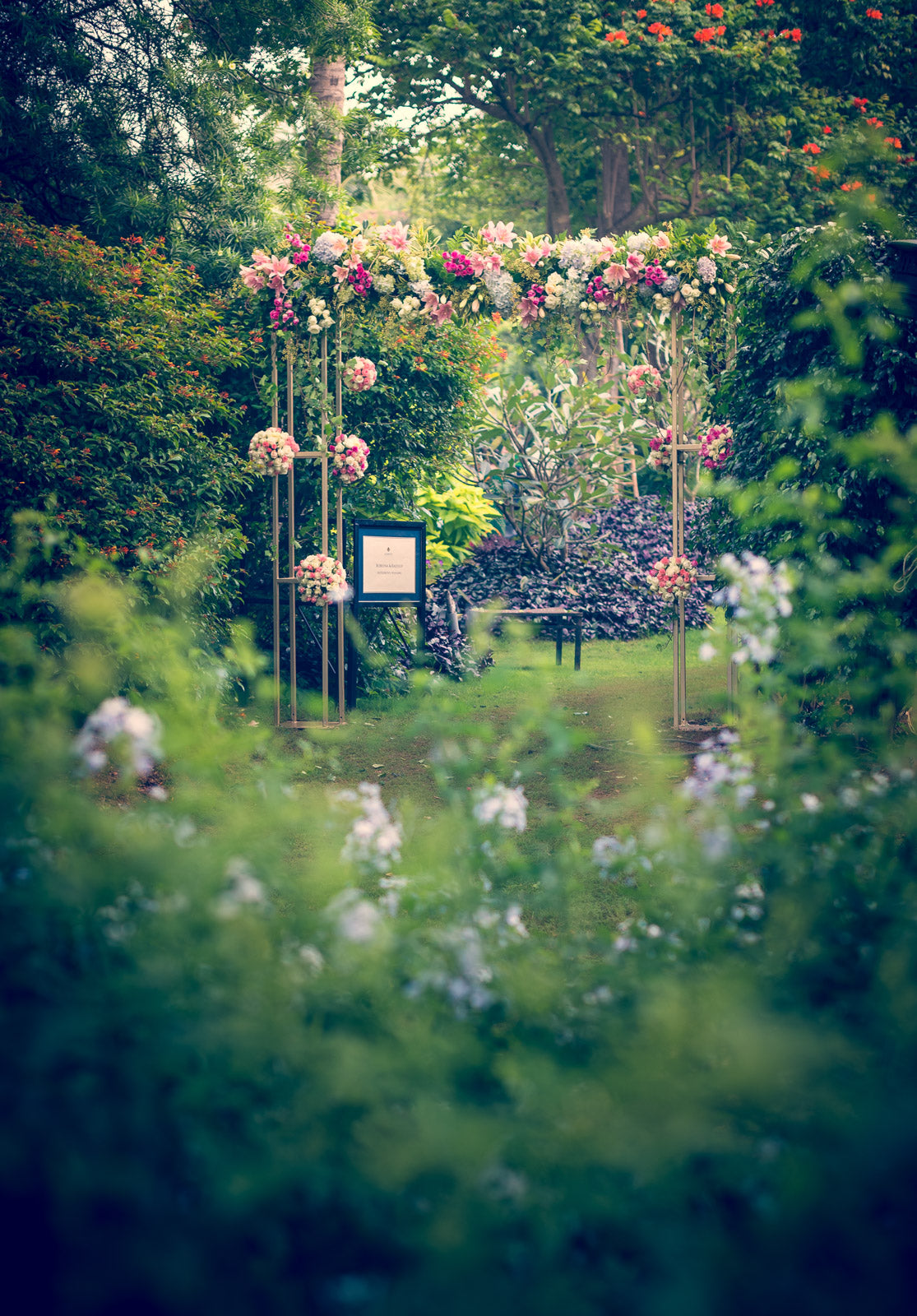 Nature was our inspiration here as we creatively decked her up with a few vintage garden-themed ELEMENTS in pastel to exude gentle, rustic beauty. Our props and flowers simply merged with the outdoors. It was magical and surreal when the Sun came up through the misty clouds just as the vows were being exchanged.
VISHAL & NEMA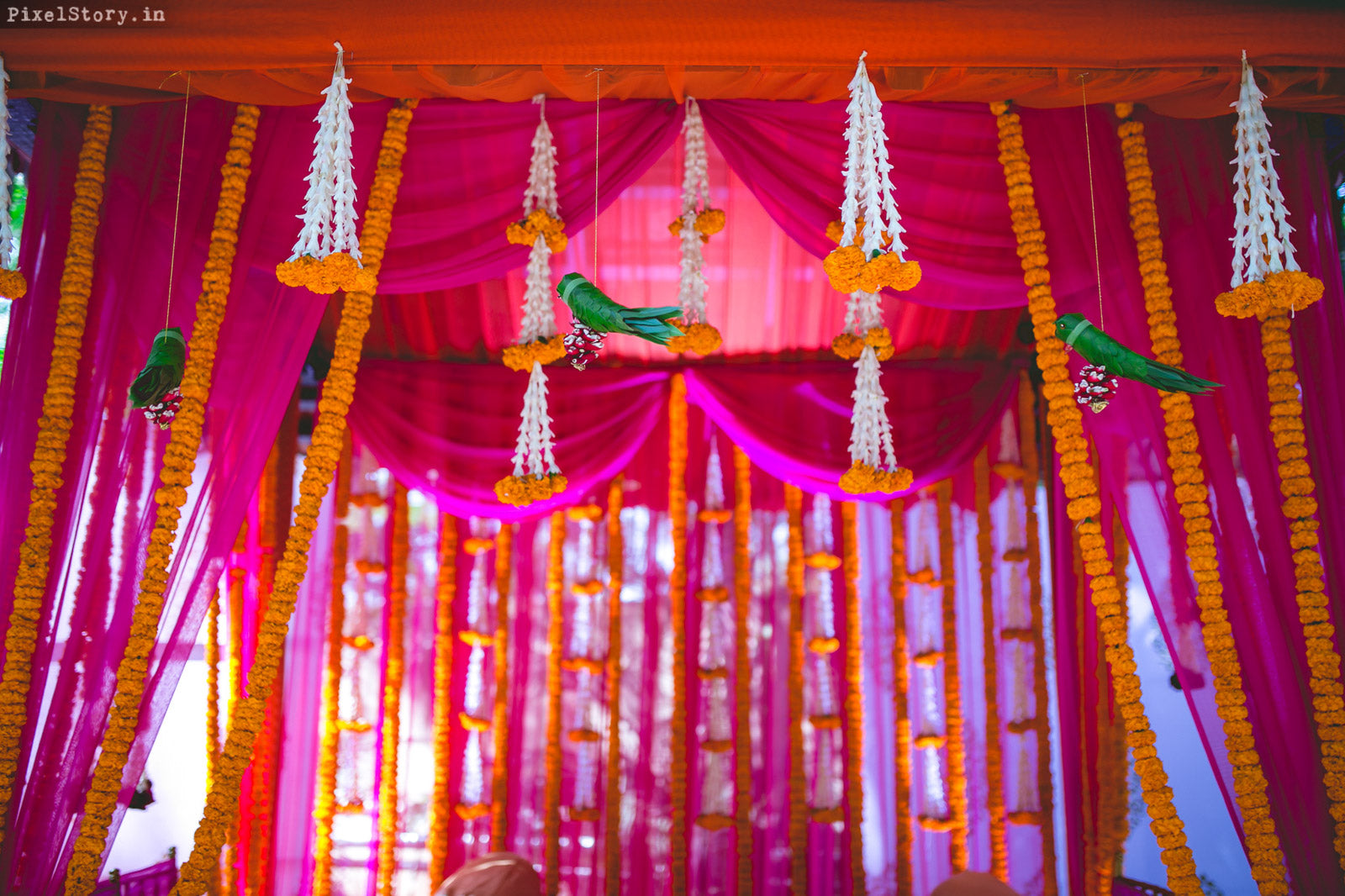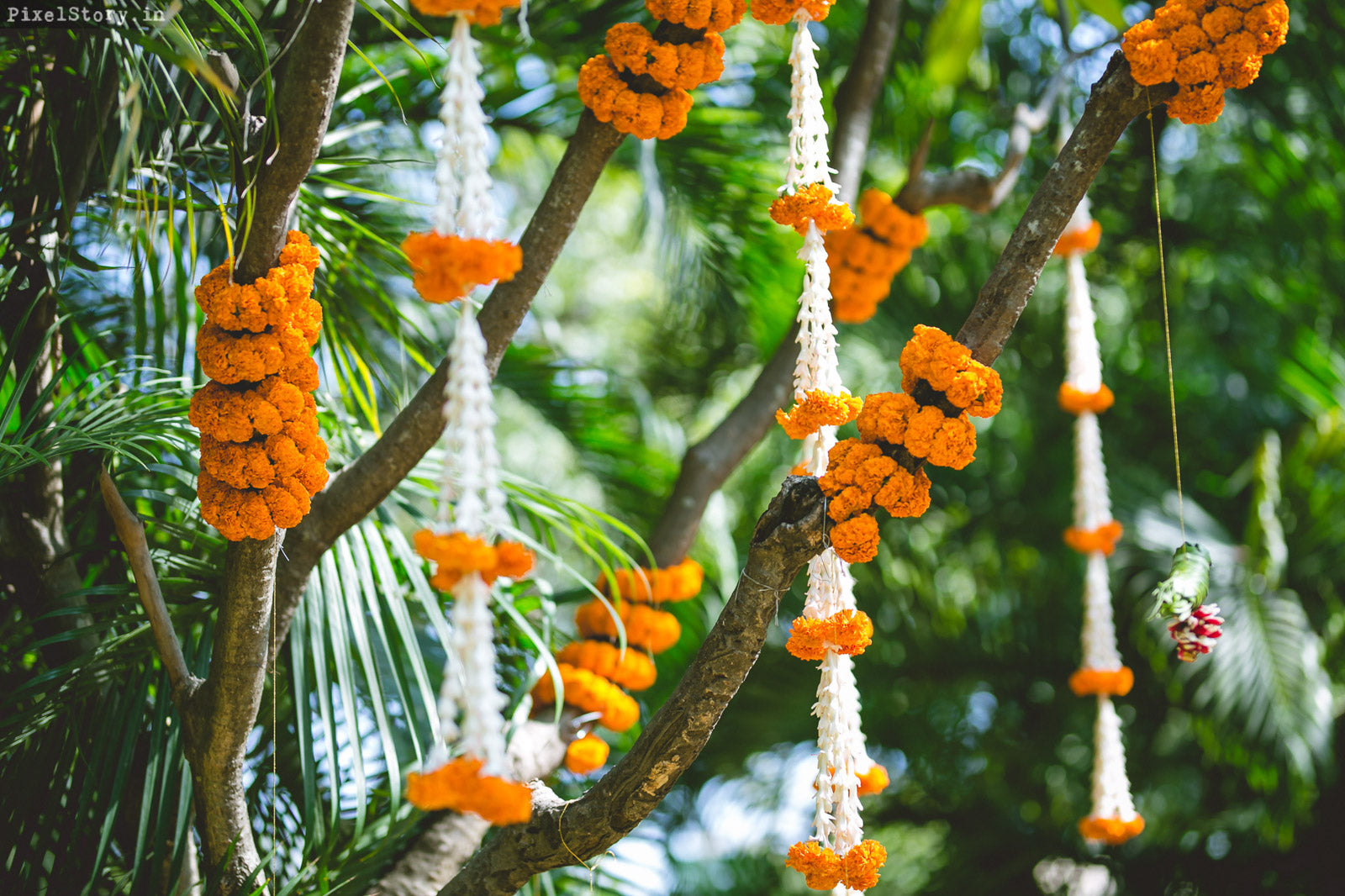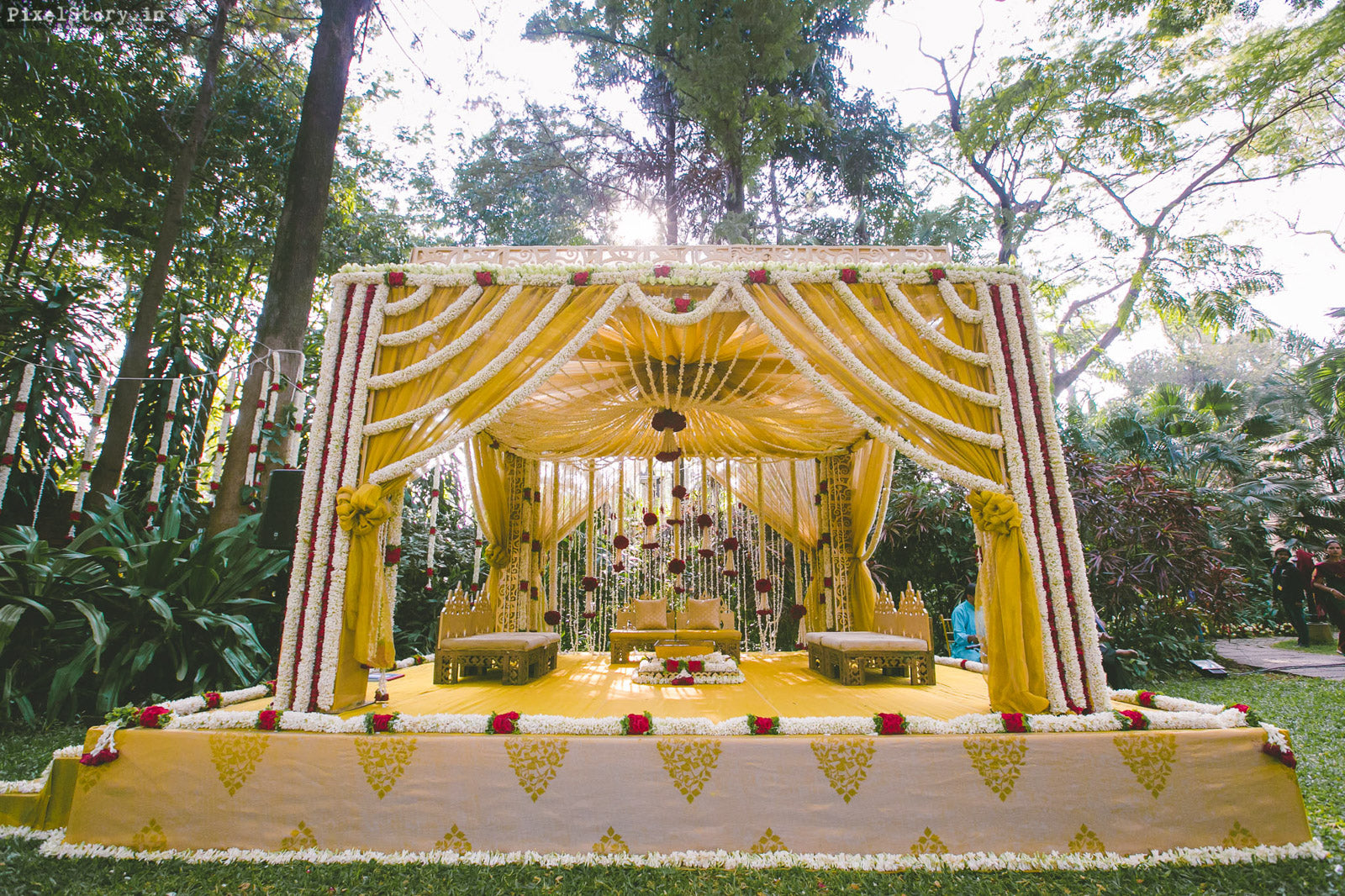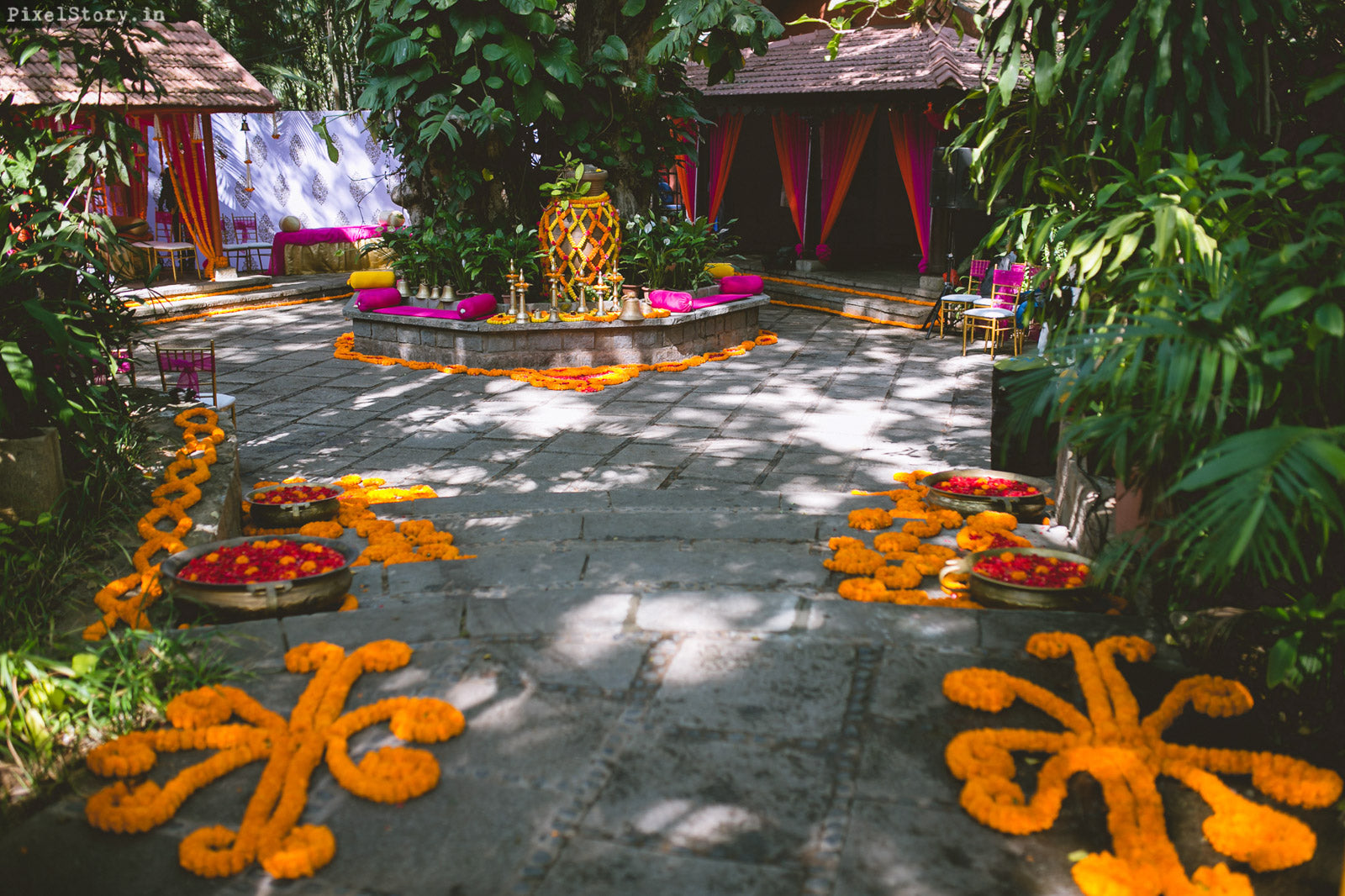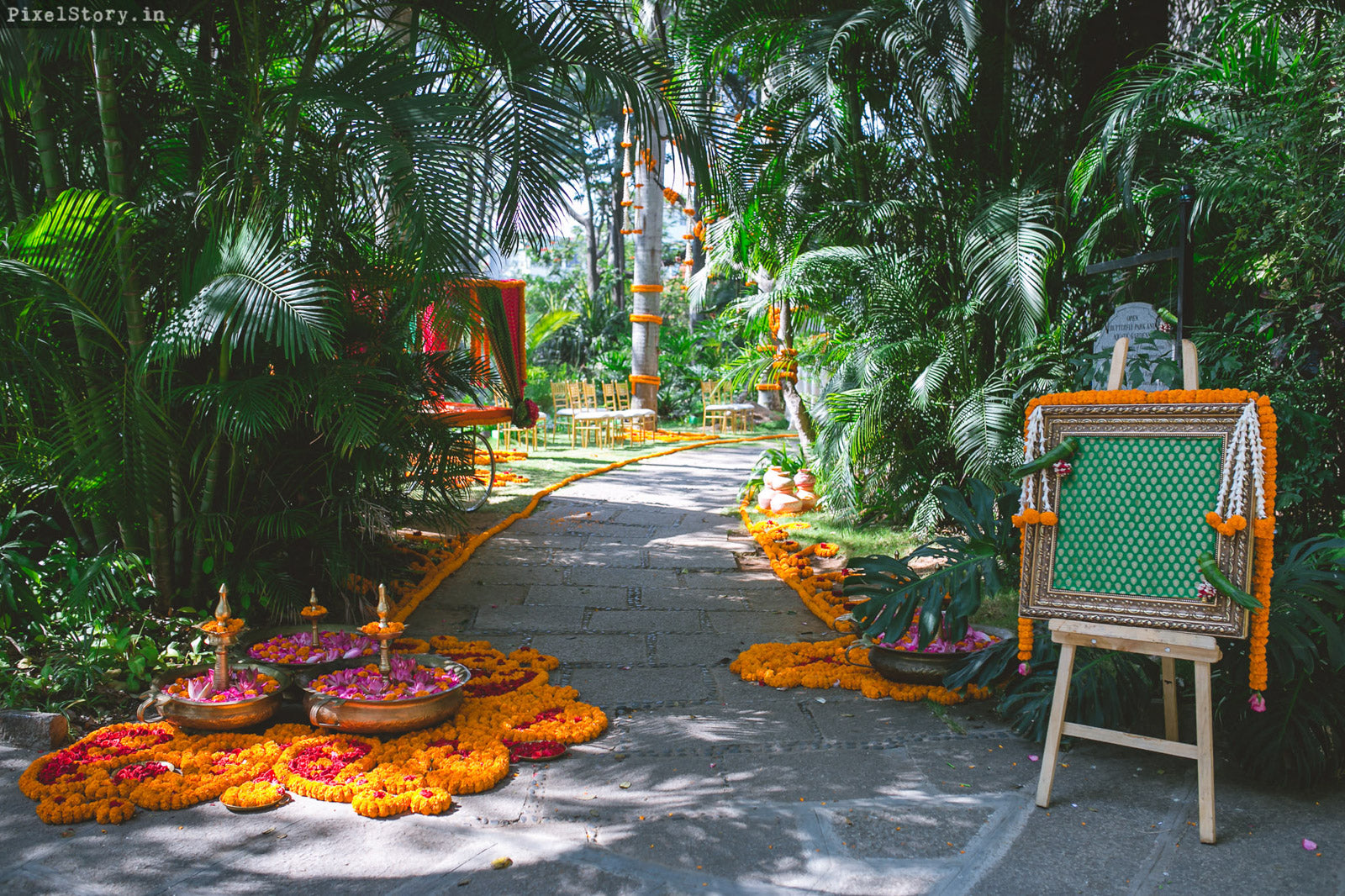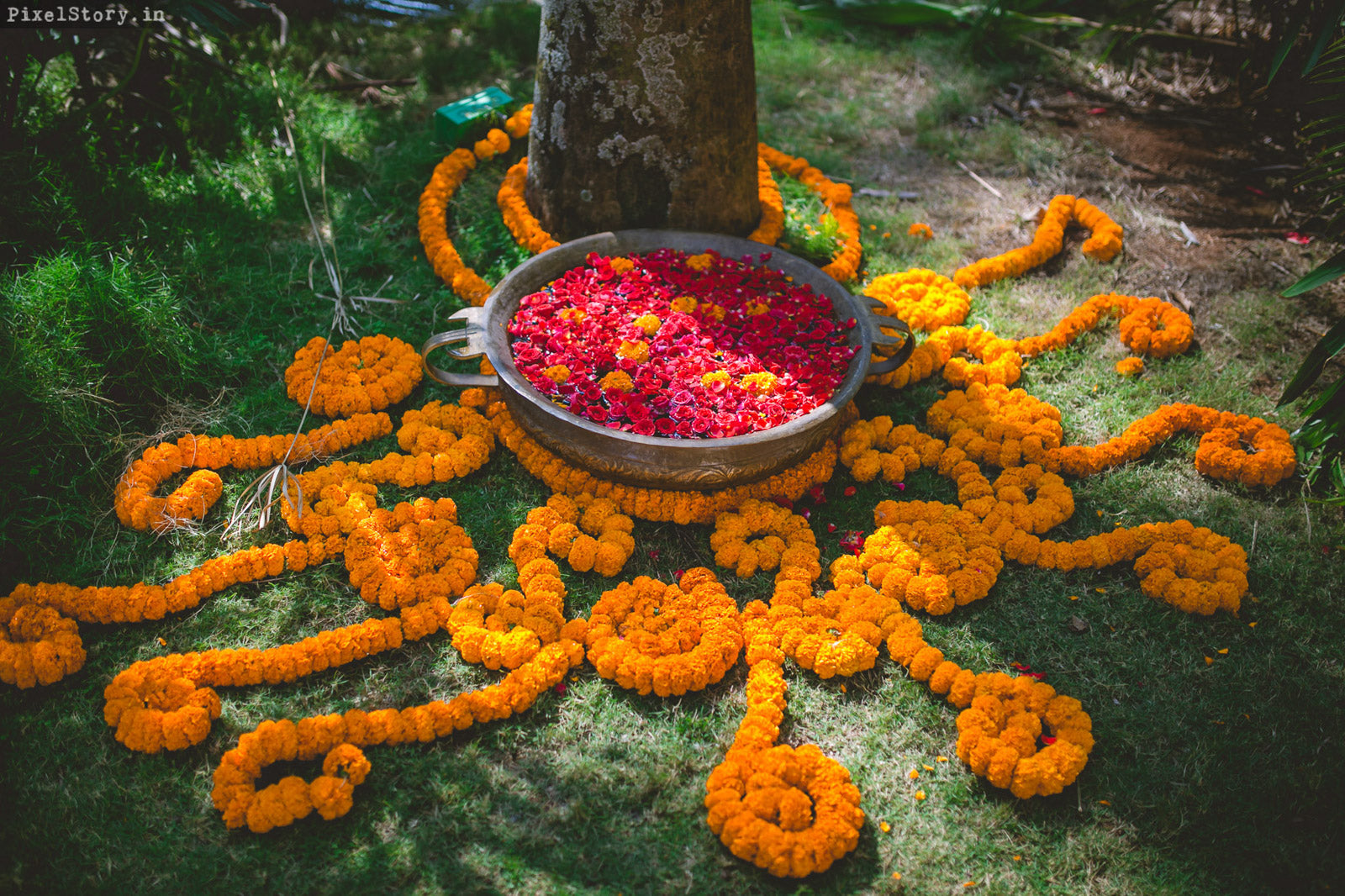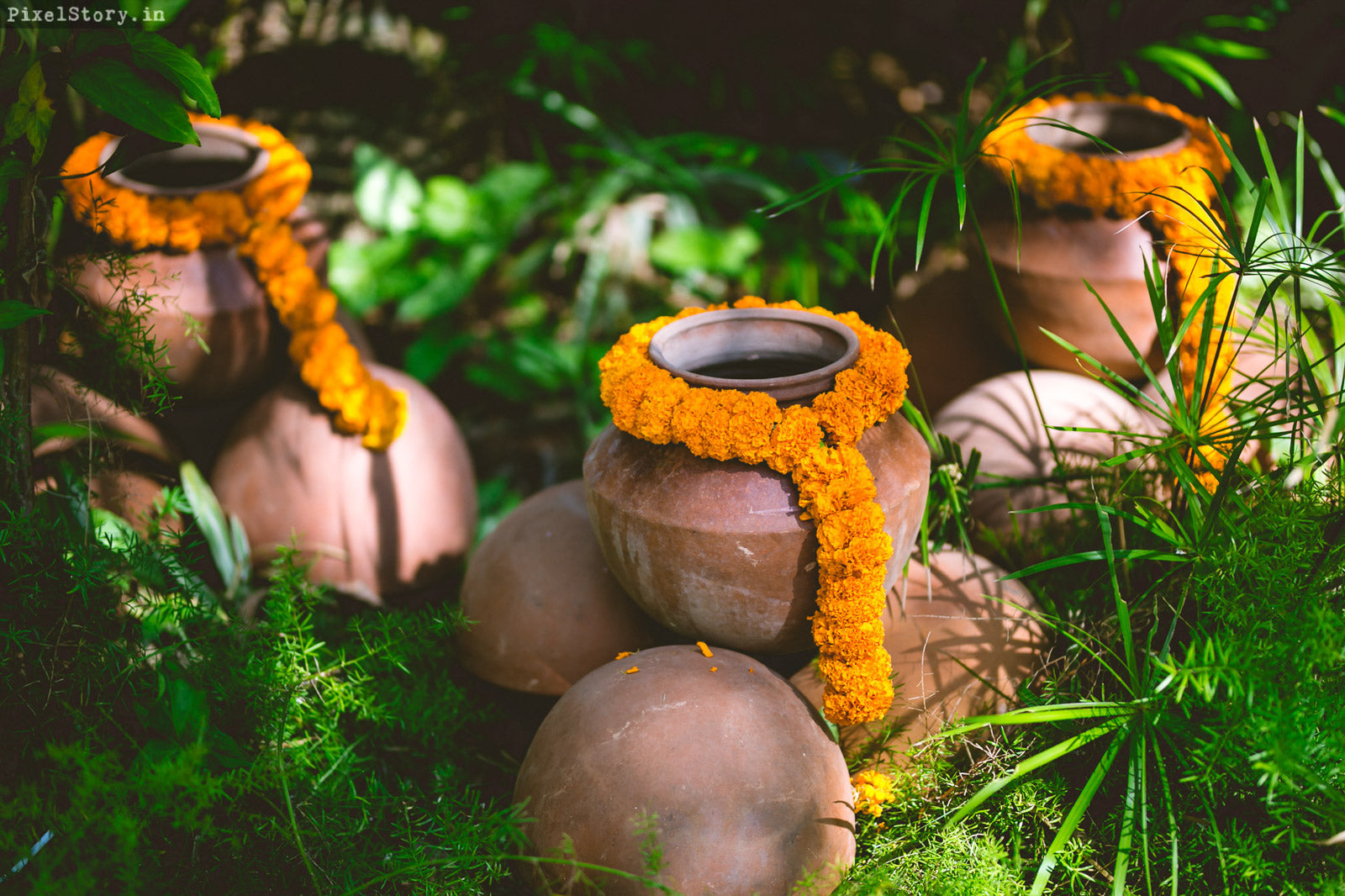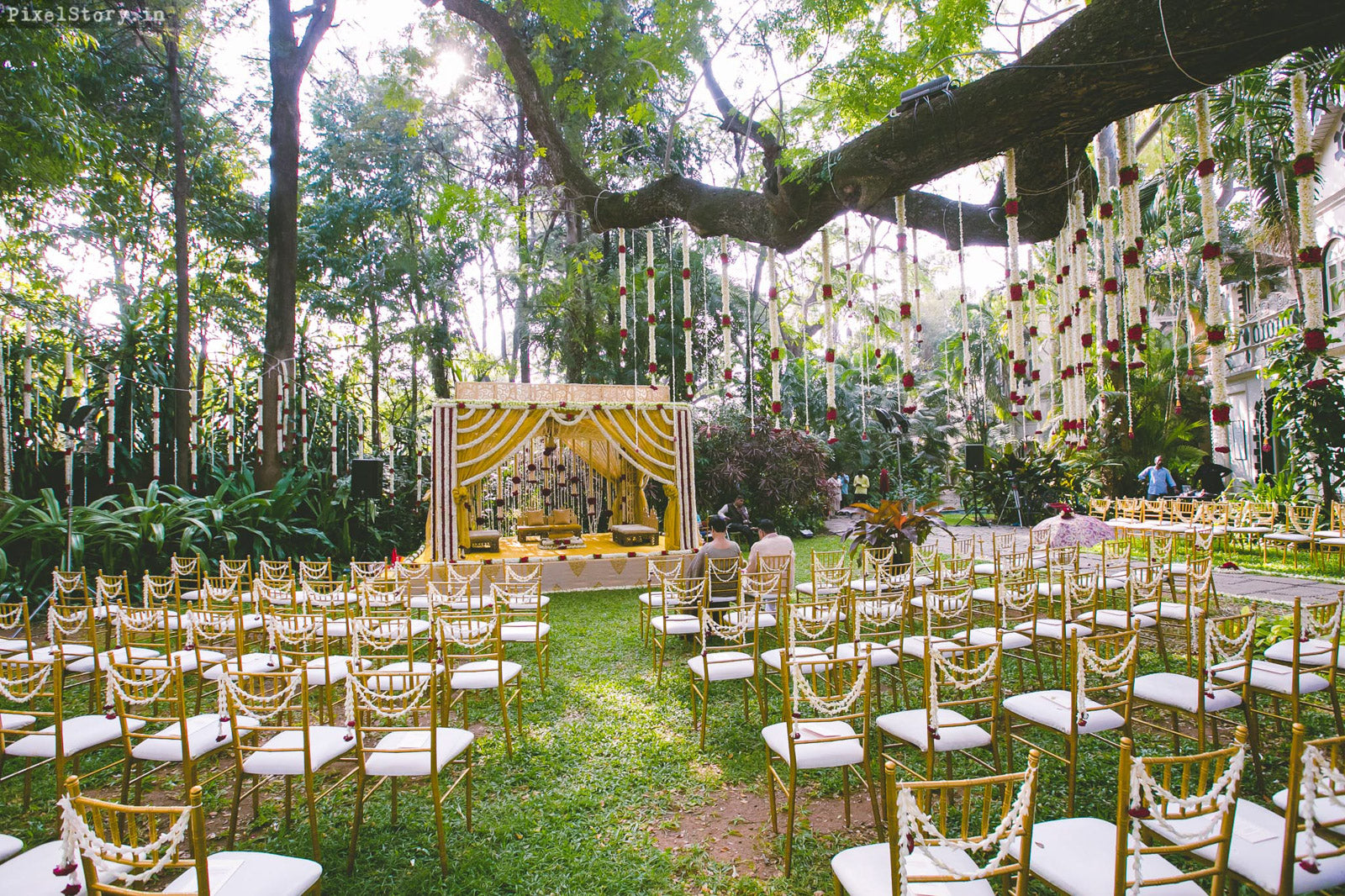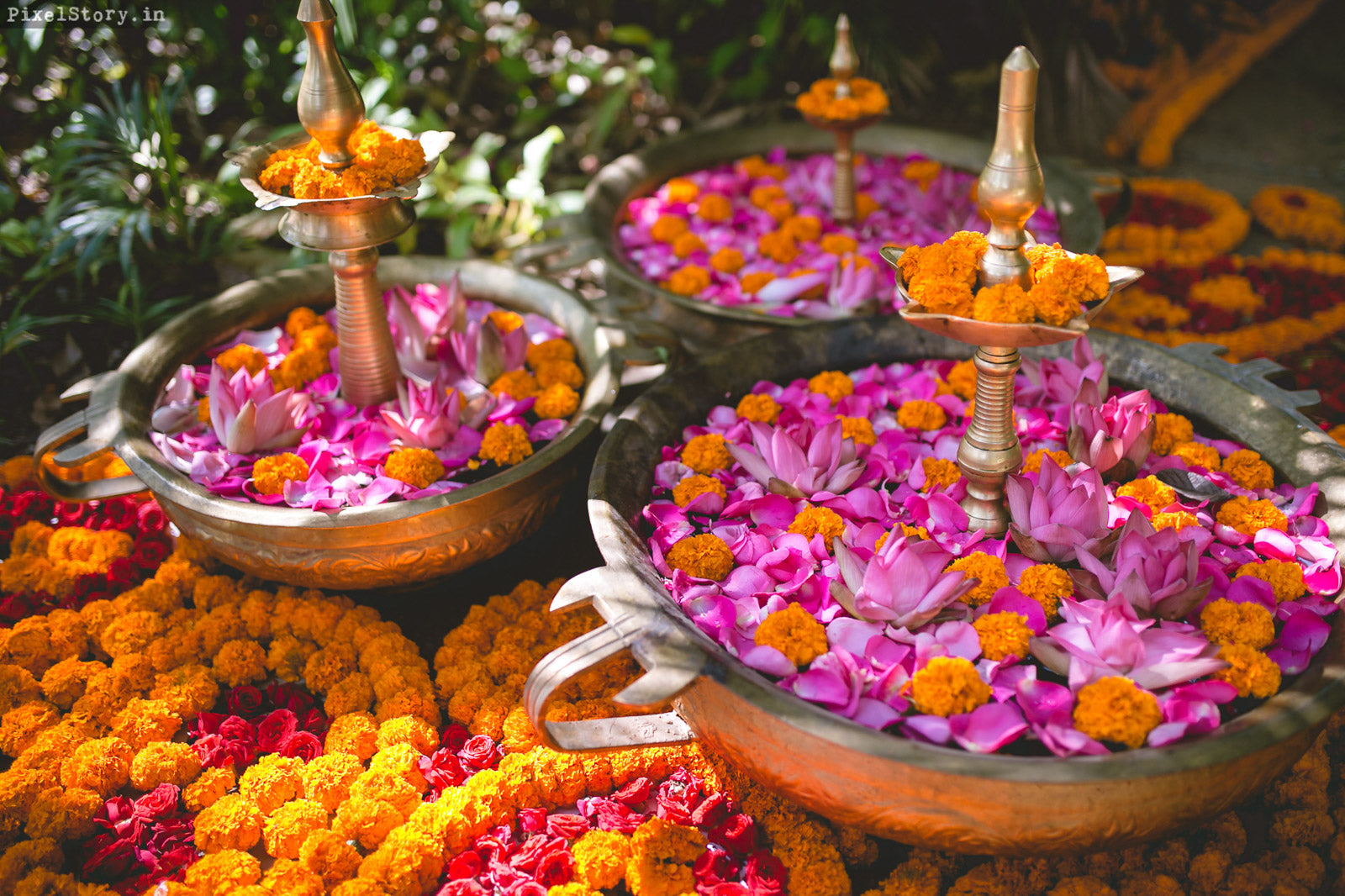 Quintessential rustic charm was brought to life for this glamorous Mehendi with all the trappings of flower-decked pathways, lotus-filled Urlis, inviting gazebos, and flower-rimmed earthen pots as we weaved intricate floral designs with marigolds and roses. Senses were at their peak as they all came alive at the wedding! Set under a rain tree, we worked hand-in-hand with nature as our prop, hanging tuberose garlands that sent out their heady fragrance in myriad ways.