BEST SELLERS
If you are in a hurry and cannot decide, our Best Sellers here are what you are looking for
View All Collections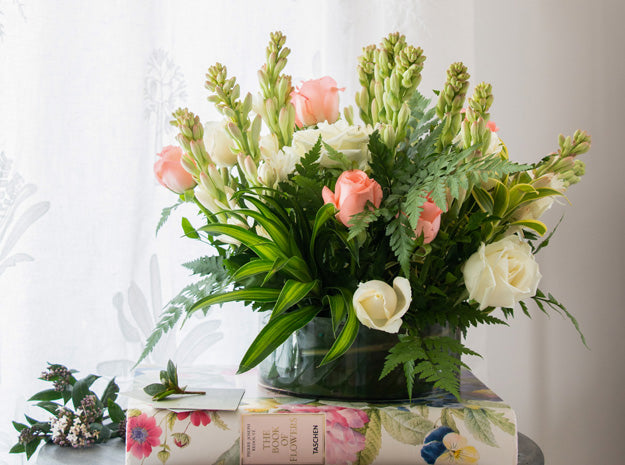 POSTBOX
FLOWER SUBSCRIPTION
Welcome to a premium floral experience right at your doorstep. Introducing Postbox by Ohana, a new subscription-based flower delivery that comes knocking at your door, bright and cheerful, ready-to-delight every week.
Explore
FEATURED COLLECTION
You can stop your search right HERE and choose one of these CAREFULLY selected ARRANGEMENTS for today
View Featured Collection
WHAT OUR CUSTOMERS SAY
Aarti Nagaraj
By the looks of it, you know they are Ohana flowers. The elegant designs, choice of flowers and the personal touch adds to the exclusivity associated with Ohana.When it is Ohana flowers, I don't have to compromise. They make my home look bright and happy.
Mrunalini Katiyar
The way Ohana puts the flowers together in terms of color, their arrangement, foliage used, composition et al, they speak of high design. The quality and presentation of flowers in innovative ways makes Ohana our first and only choice. With Ohana we know we will always get something new.
Divya Vithika
Padmaja is a pleasure to work with. Her eye for detailing, sense of designing and creativity truly make her stand out. She pays a great deal of attention to our requirements and always comes up with the most unexpected and beautiful elements that surprise us.
Tressa
What can I say!
You have been amazing. The class shows, and the hard dedicated timely work was nothing but spectacular, a very big thank you. I owe you a treat!
SPOTLIGHT
A land of rich culture and diversity, India's myriad festivals paint a vibrant tapestry that reflects the country's deep-rooted traditions. Floral decorations, a central aspect of these celebrations, are intricately...

When it comes to expressing love and admiration, few gestures are as timeless and enchanting as gifting flowers to your beloved wife. Whether it's your anniversary, her birthday, or just...

Churches have always been known for their magnificent architecture and spiritual significance. One element that enhances the beauty and ambience of these sacred spaces is the art of flower decoration....