CRADLE CEREMONIES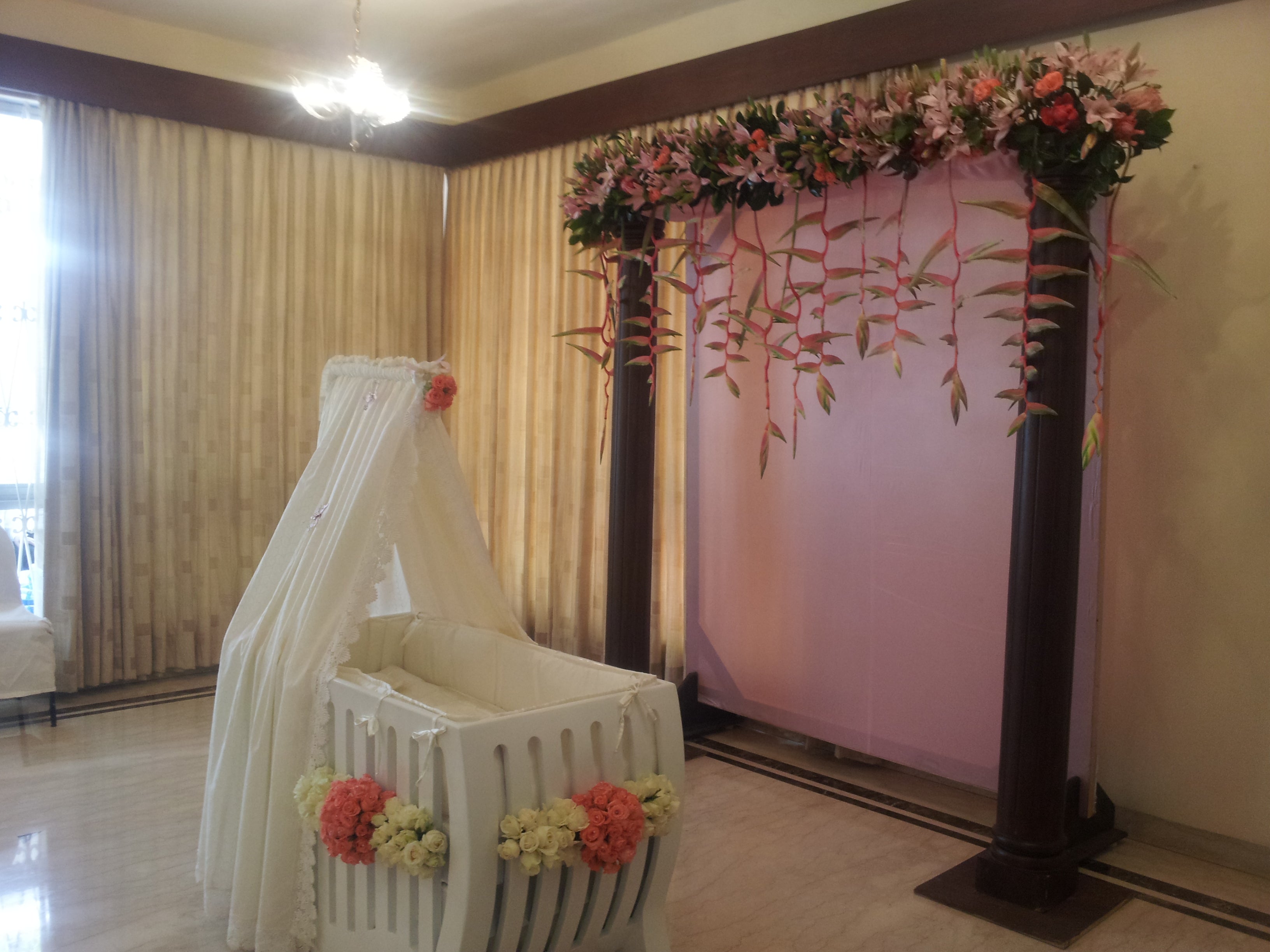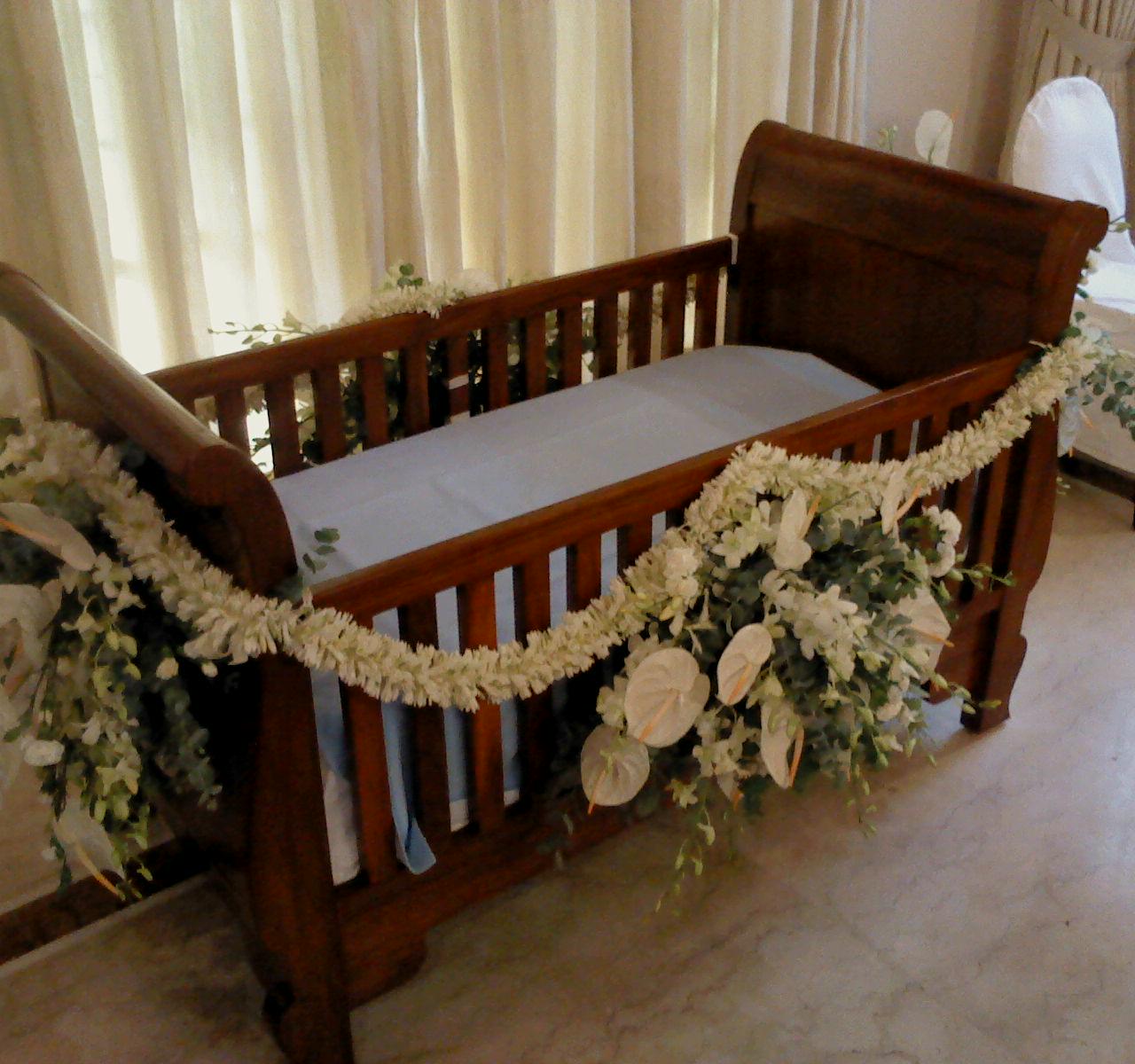 To welcome an angel, what can we mere mortals do? We use angelic whites with freshest and most tender blooms and cute pinks with hanging heliconia stalks against rich, black pillars. Or, we go overboard with white anthuriums against light-scented silver dollar sprigs. Rumour mill has it that our little angels, when they do indeed make an appearance, sleep through it all!
MEHENDI & SANGEET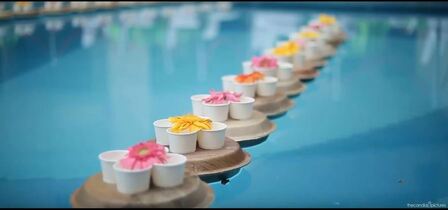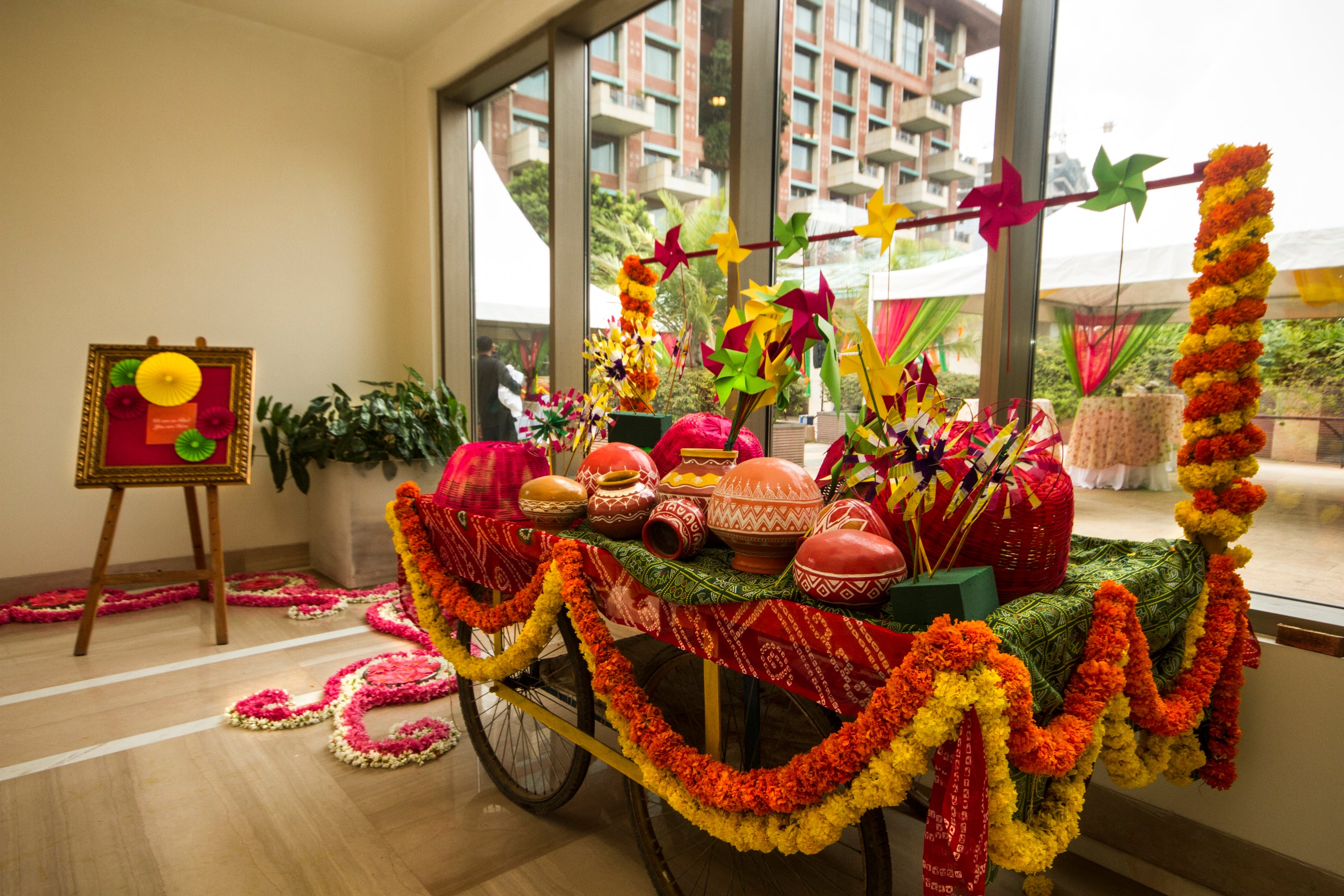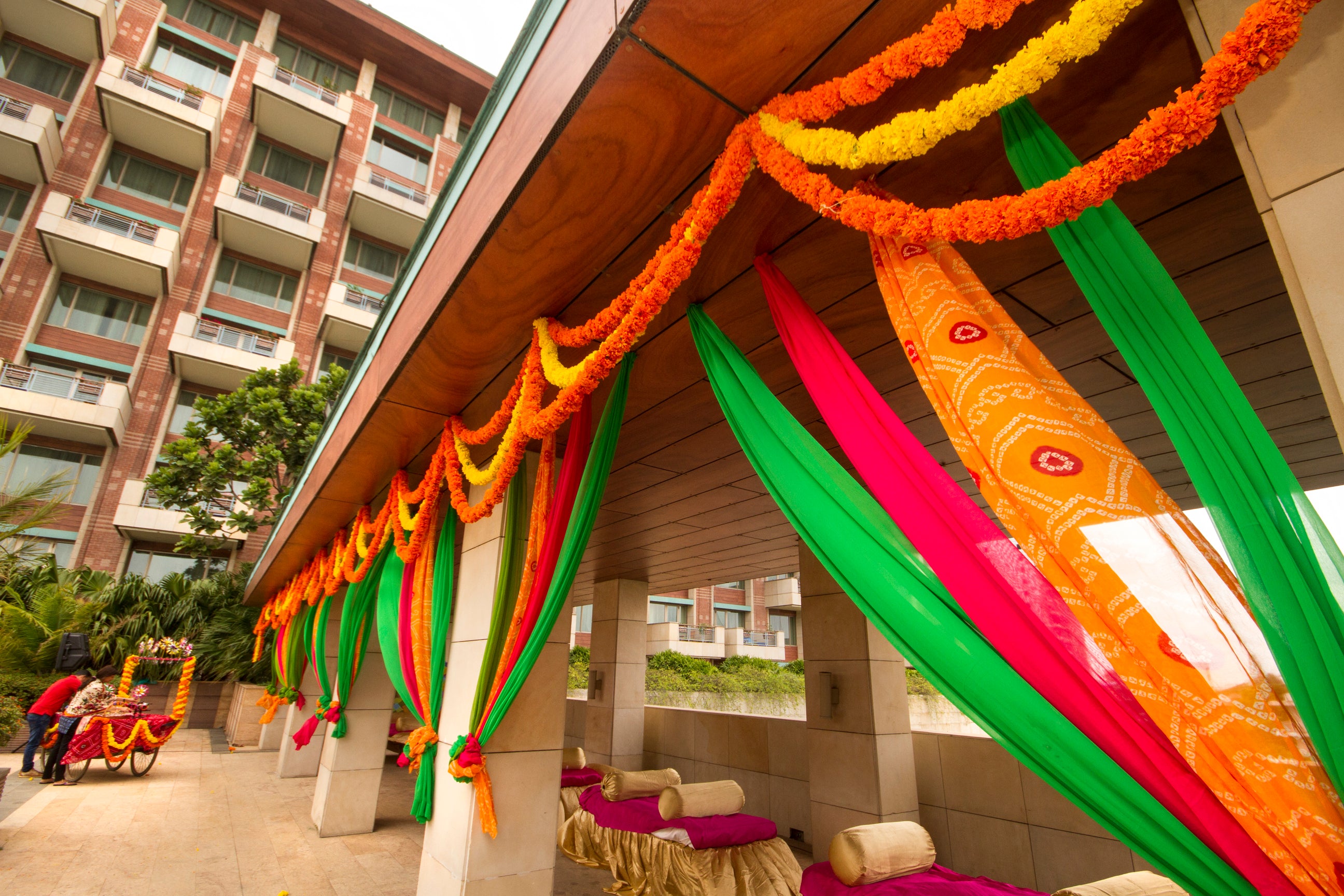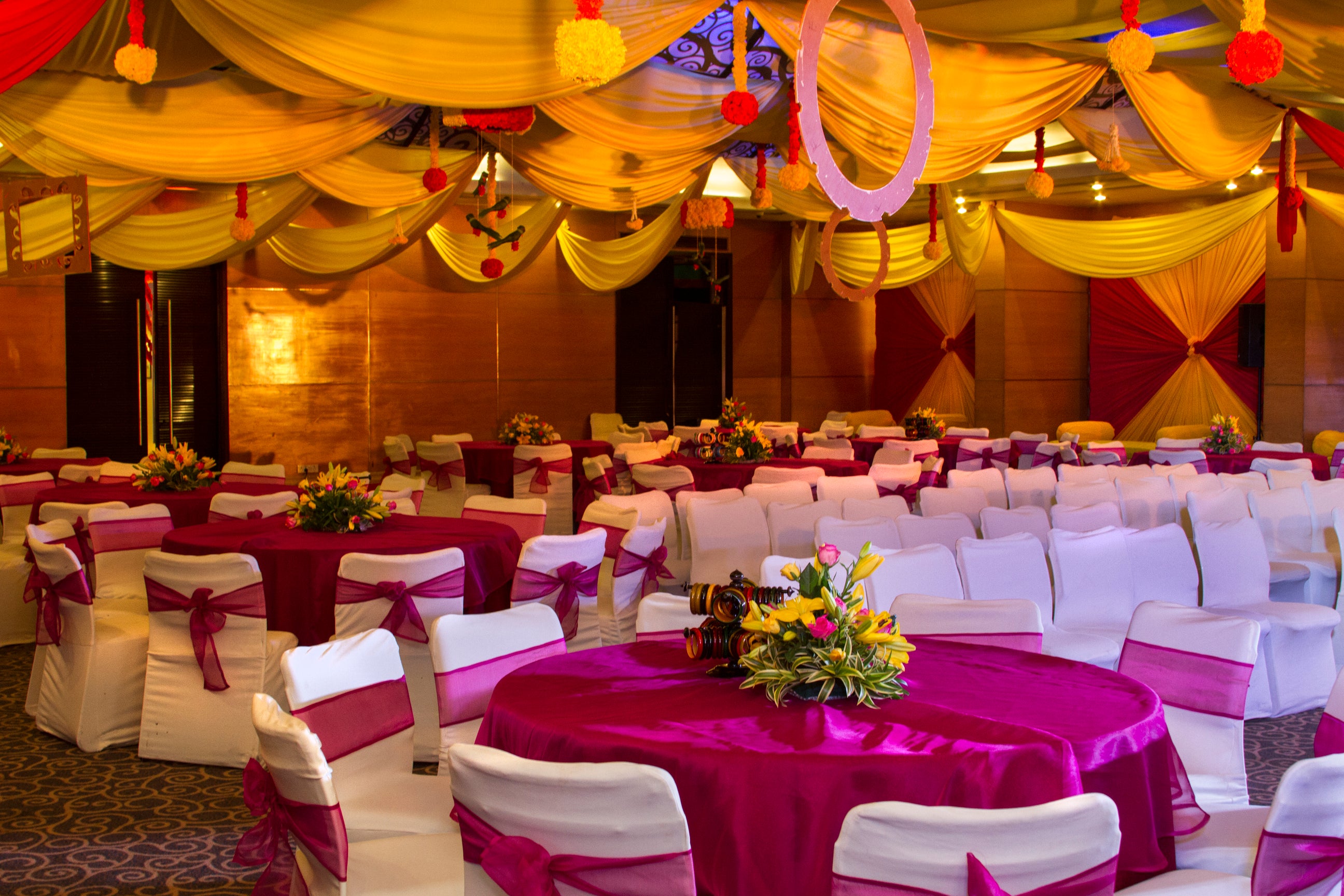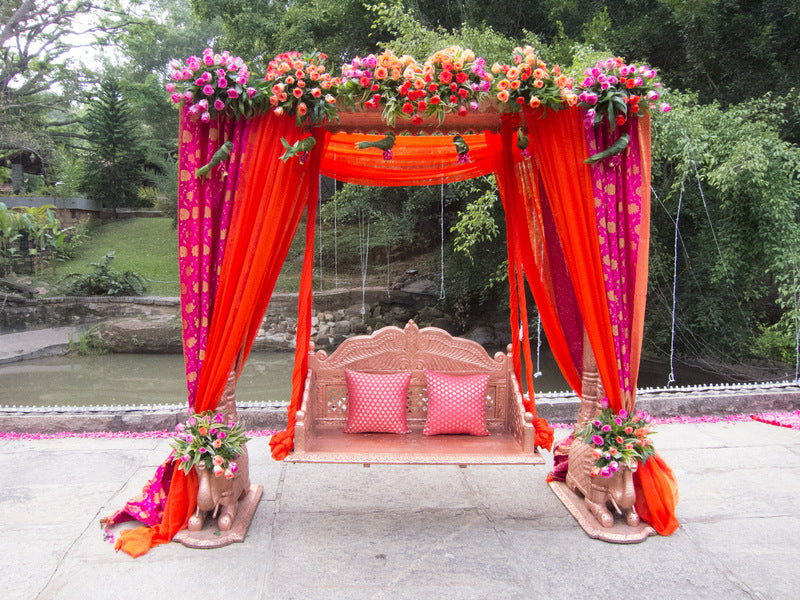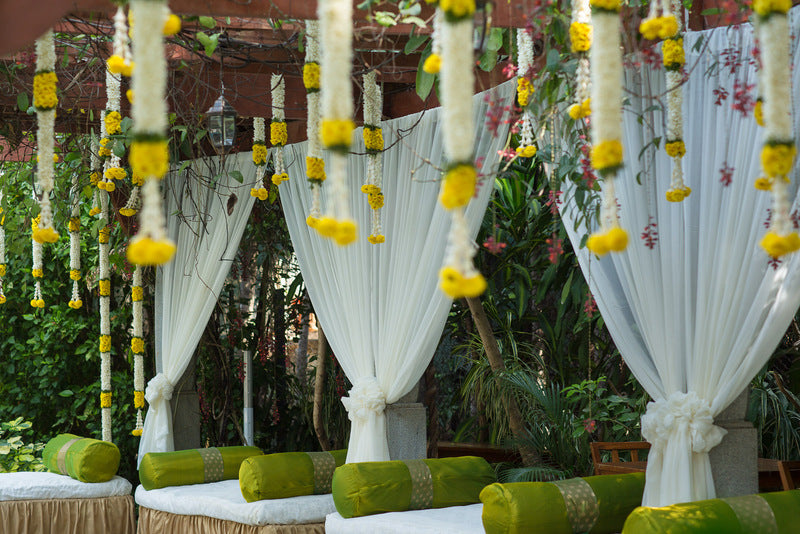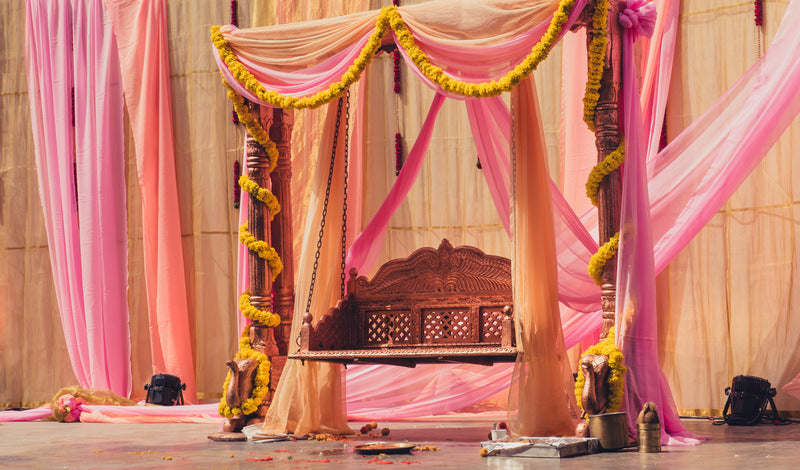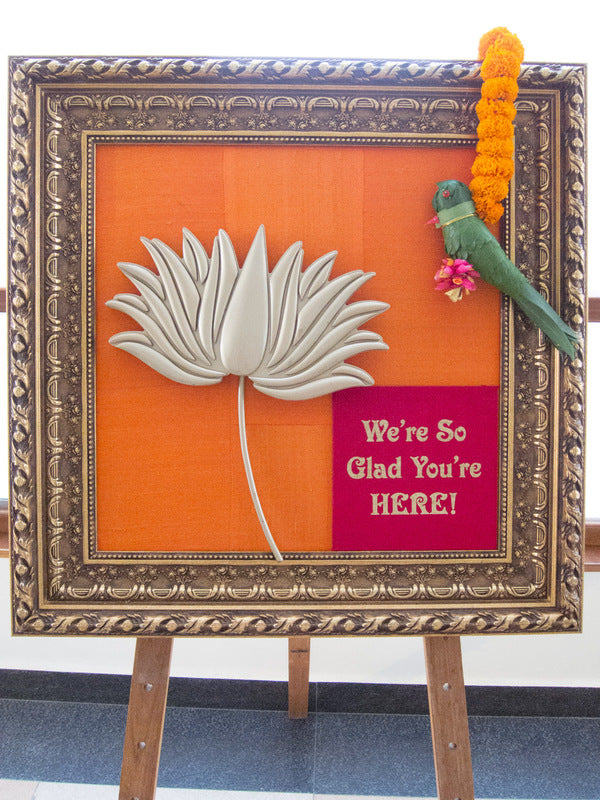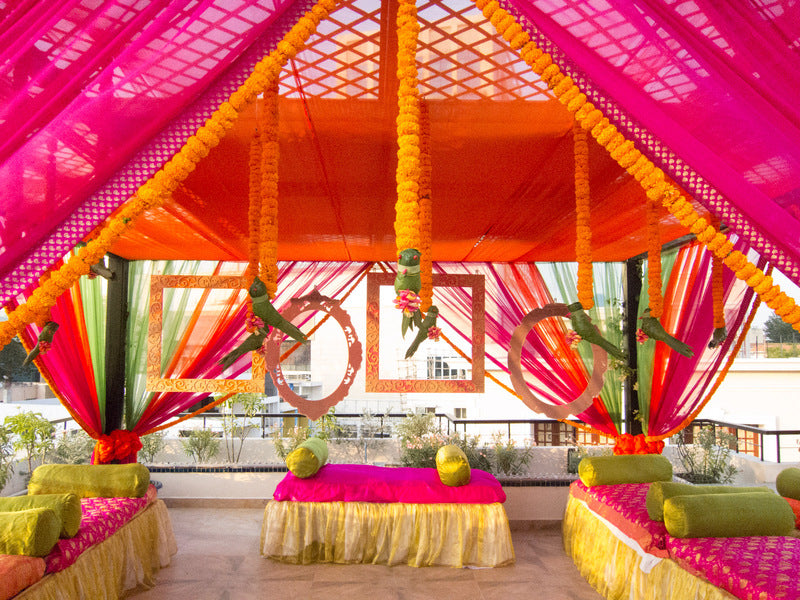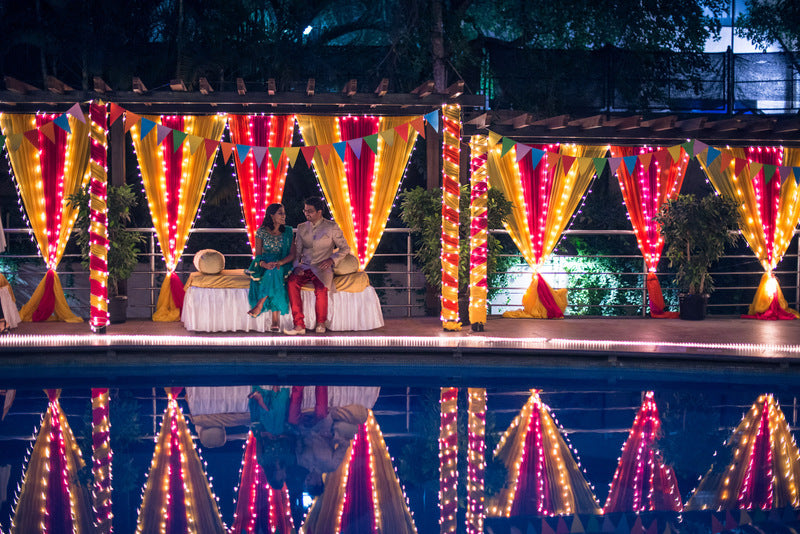 These popular pre-wedding events are the anti-proverbial storms before the serene calm! These typically thematic events are celebrated with fun, vigour and a whole lot of verve. We get creative with our formats and decorative vocabulary and somewhat dramatic in our colour schemes in deference to the spirit of the occasion. Our décor is what the occasion is!
EXQUISITE PARTIES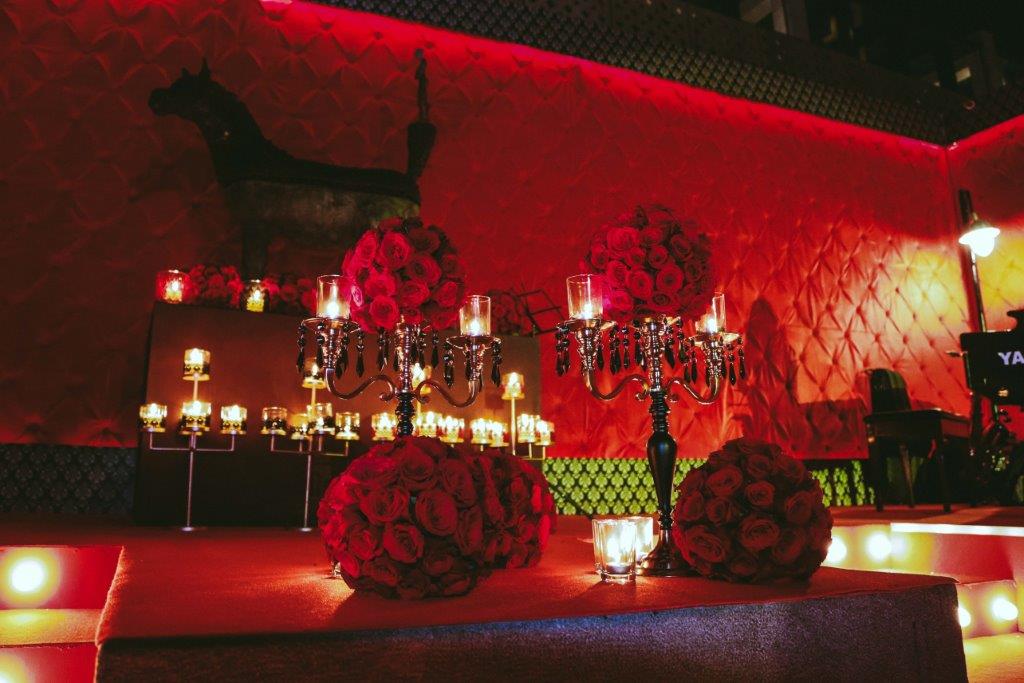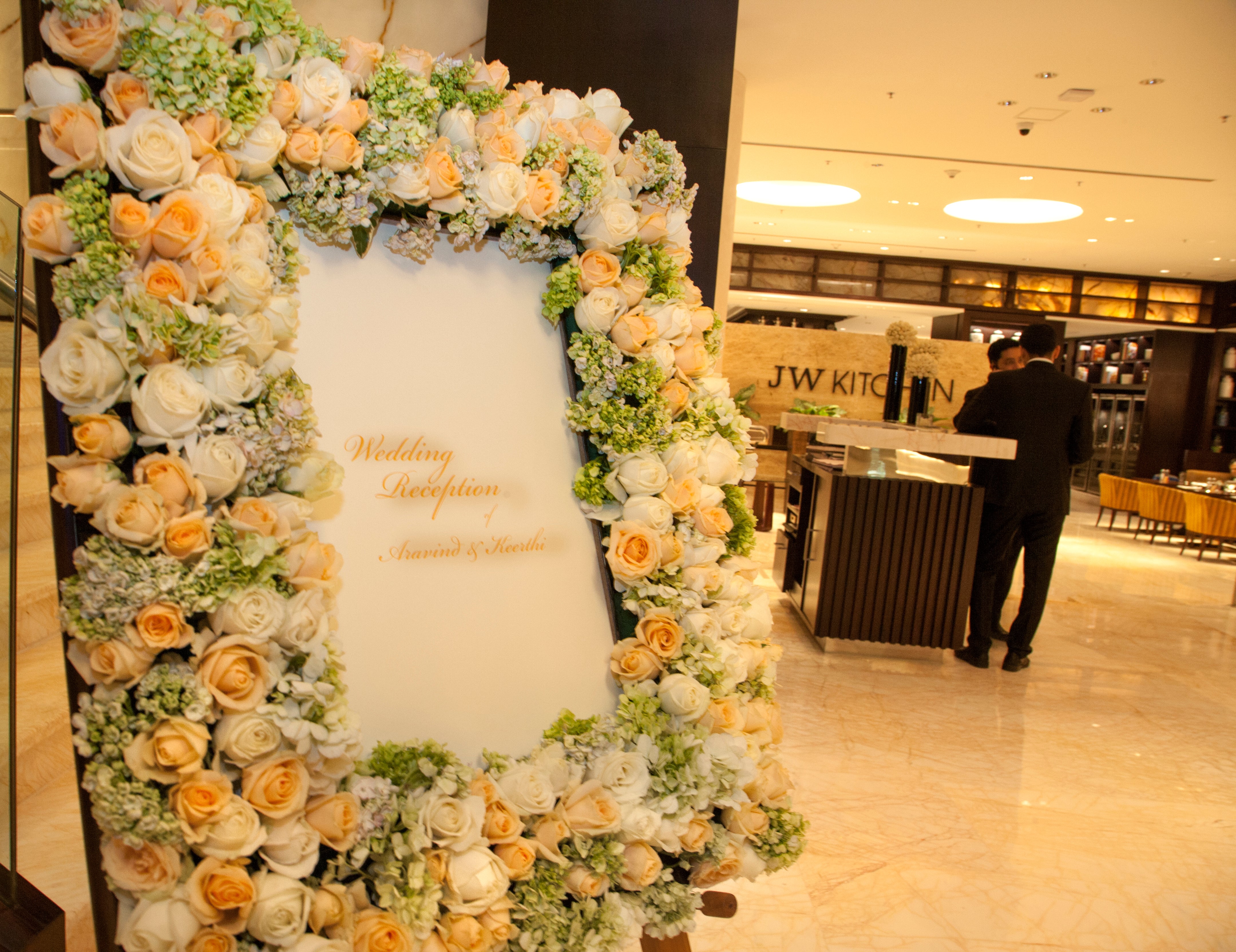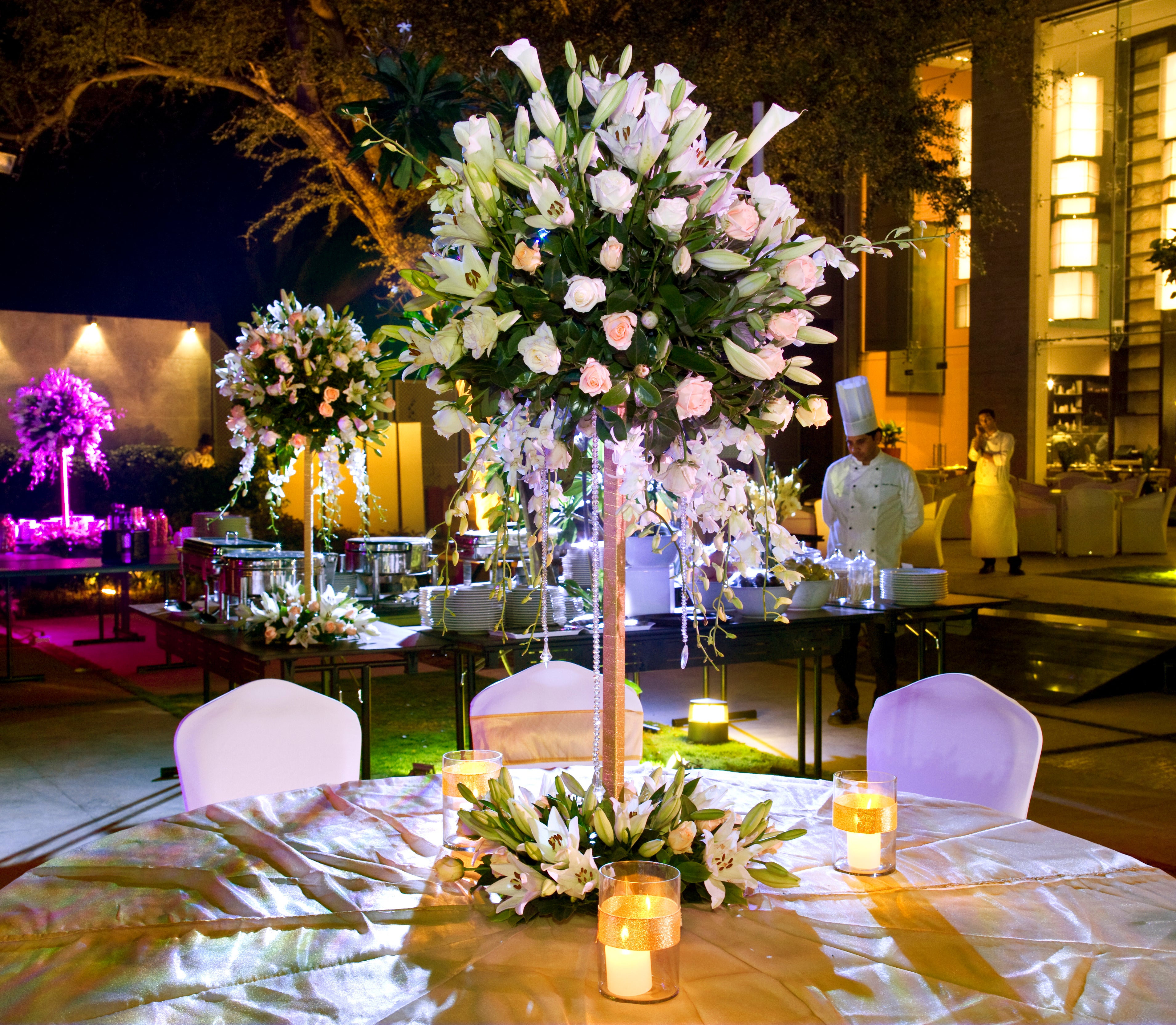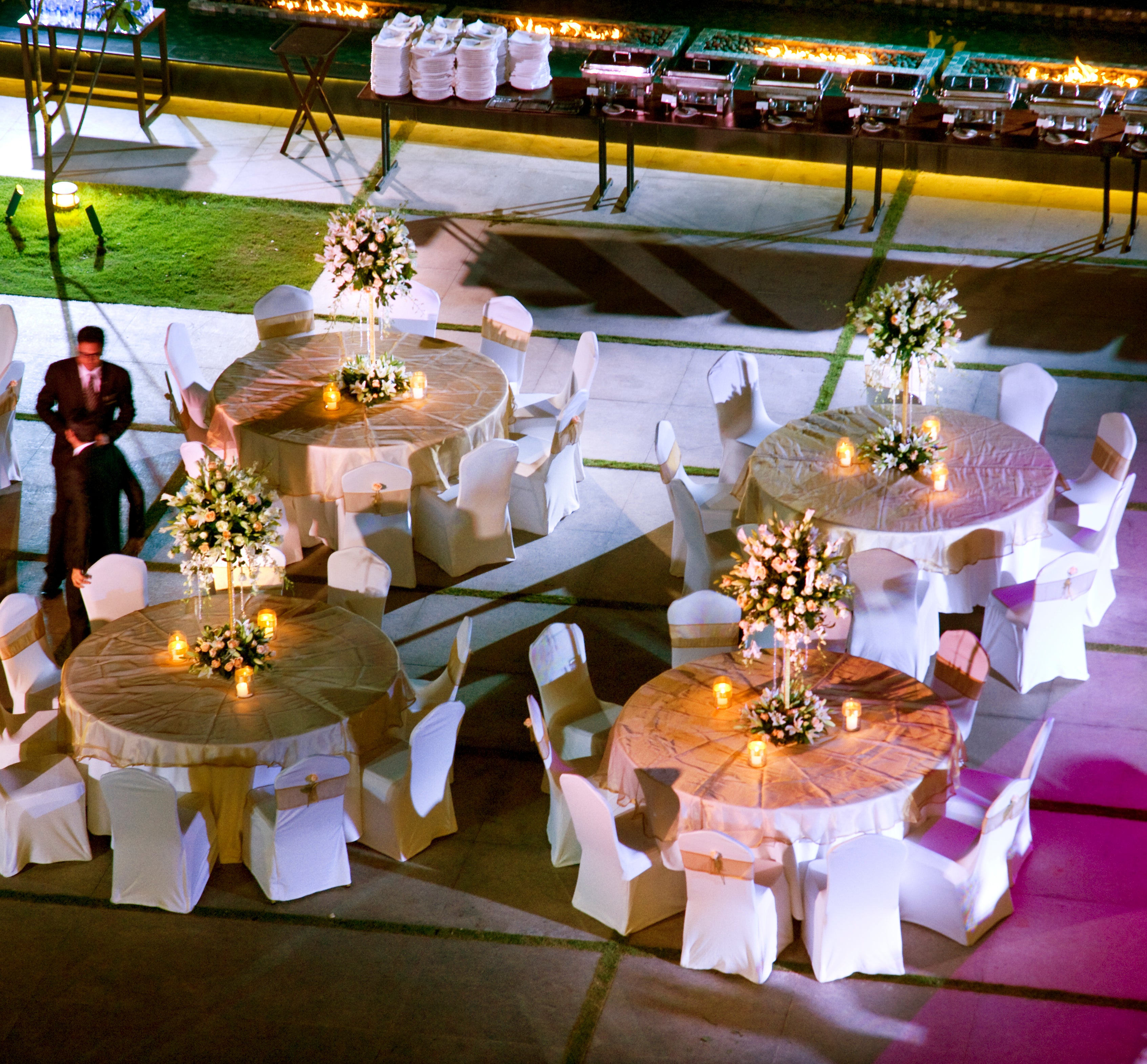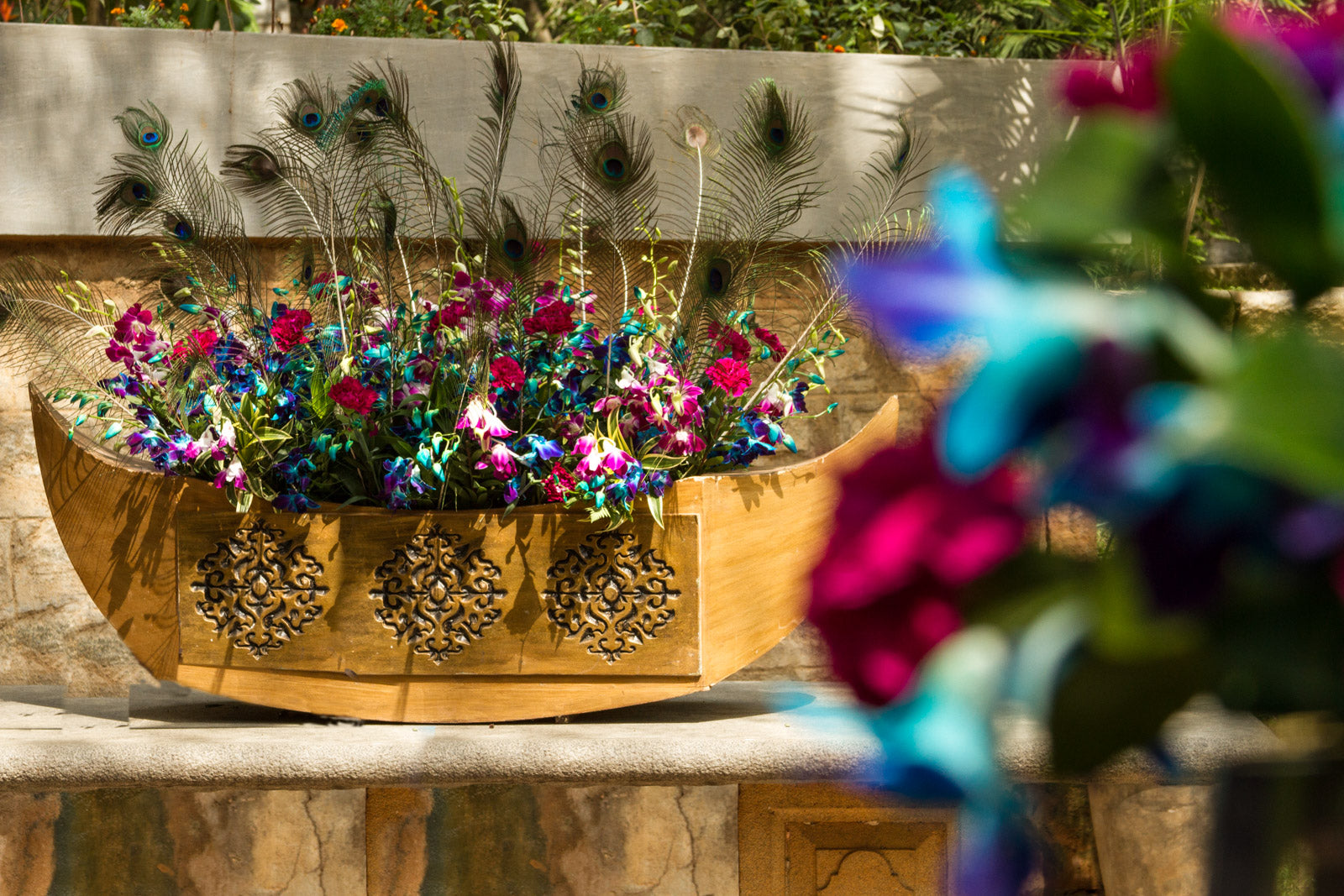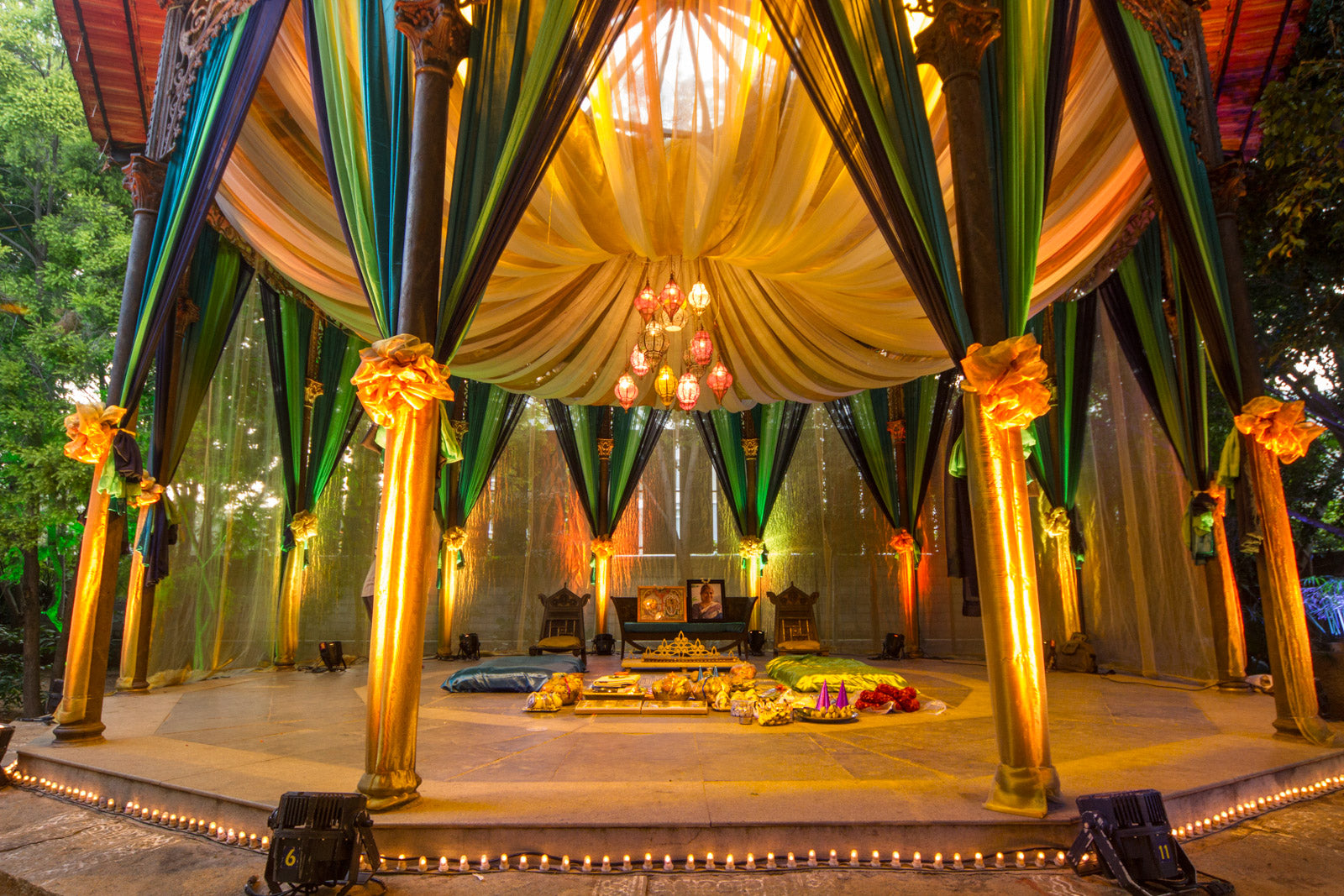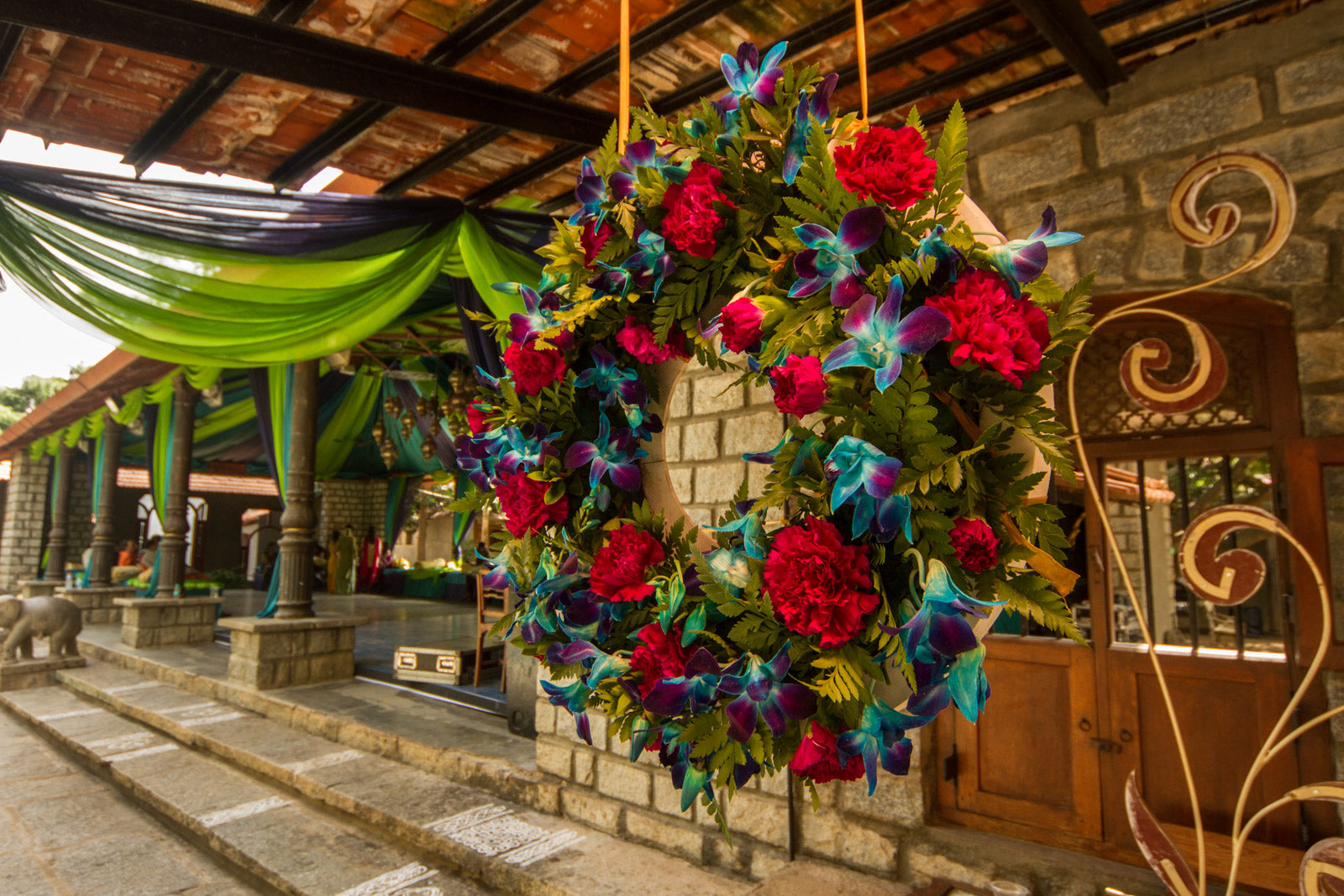 Parties are great ways to share our significant moments with our friends and family. It could be in a vintage theme for an 80th; birthdays or anniversaries with glitz and glamour with many pounds of panache; or a late night dinner party with lights and lanterns. We rise to the occasion with floral announcement boards, floral stands, eclectic installations, custom Moroccan chandeliers, quaint country style groupings, lace trims, wishing trees and many more.
WEDDING ENGAGEMENTS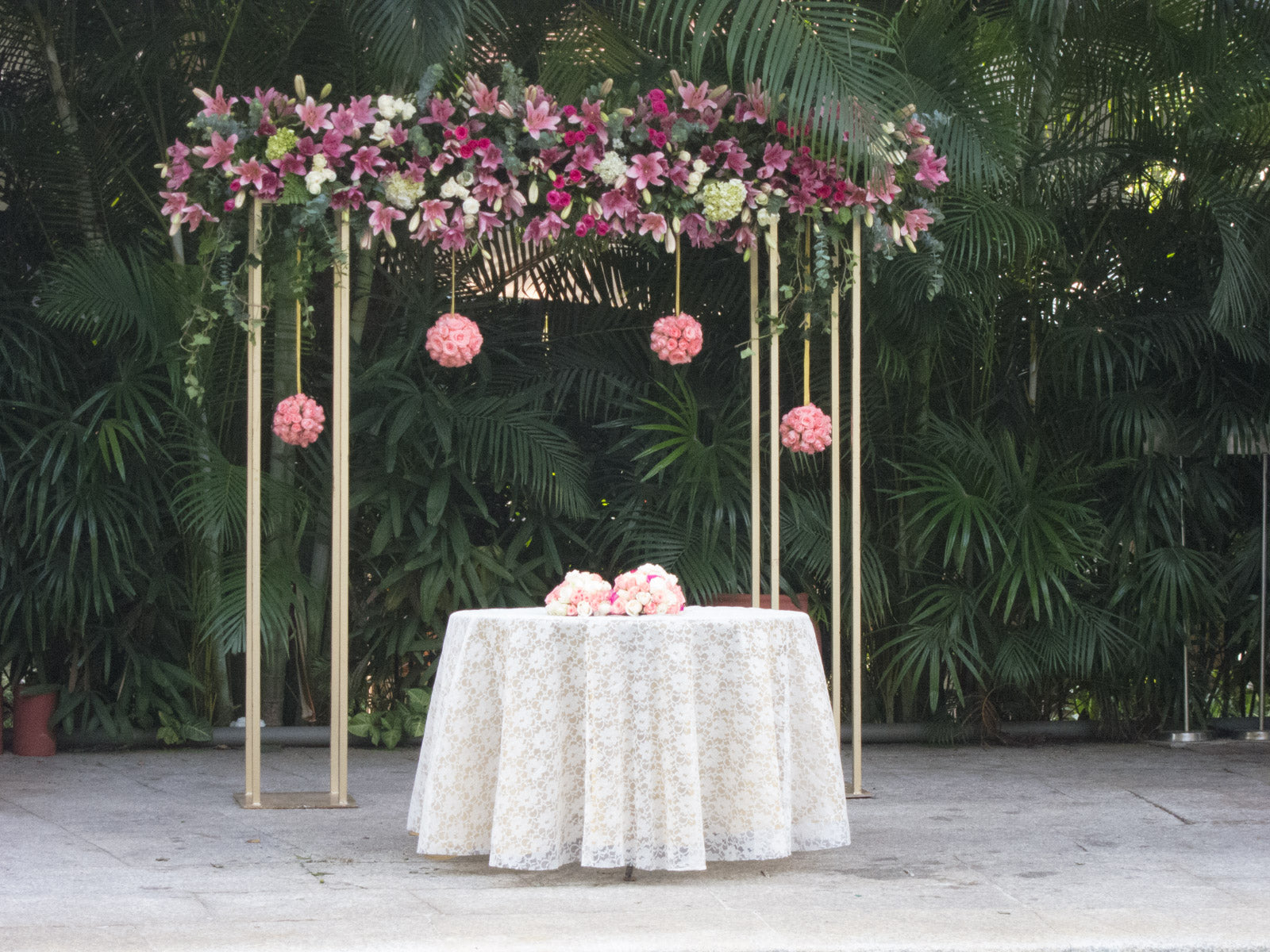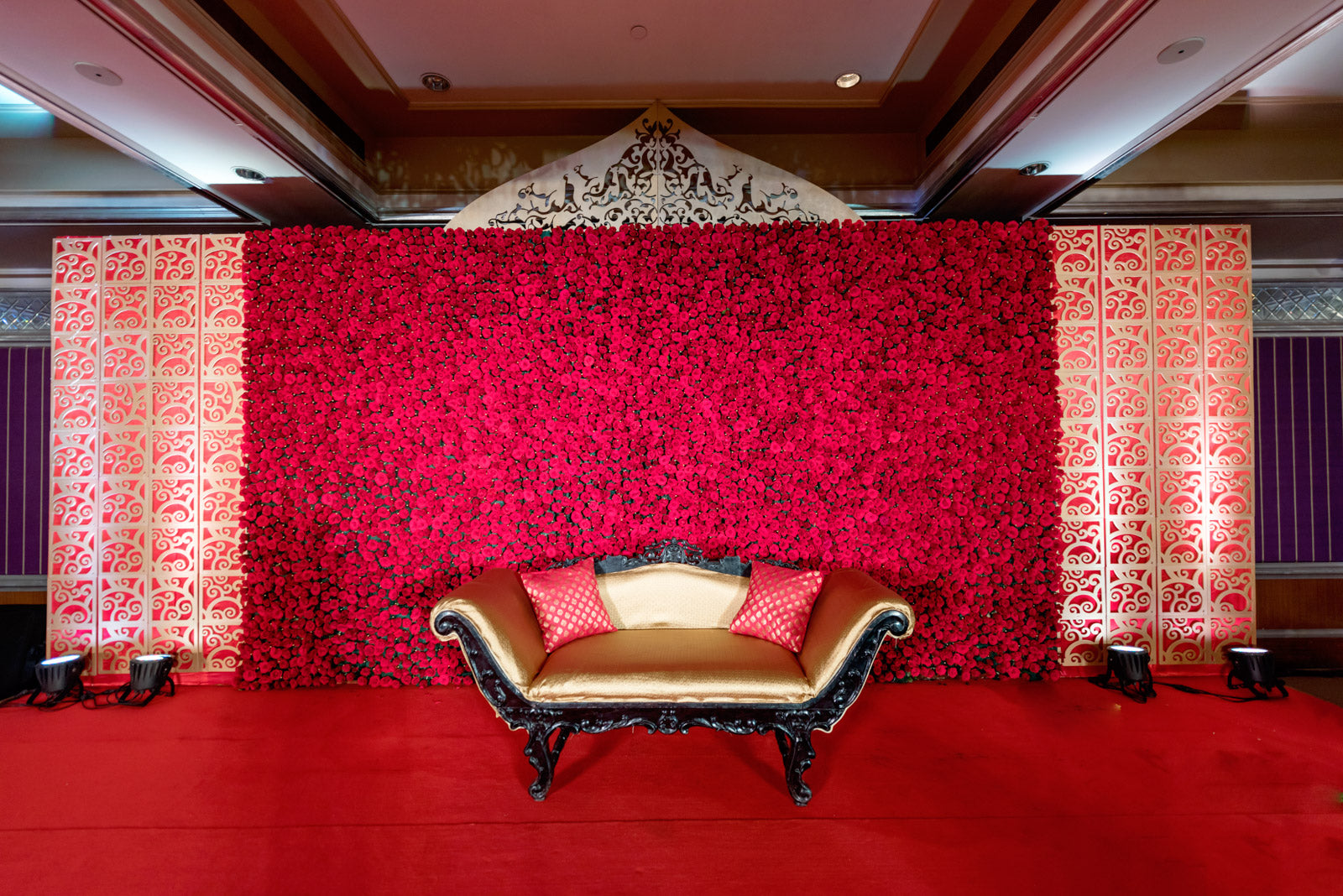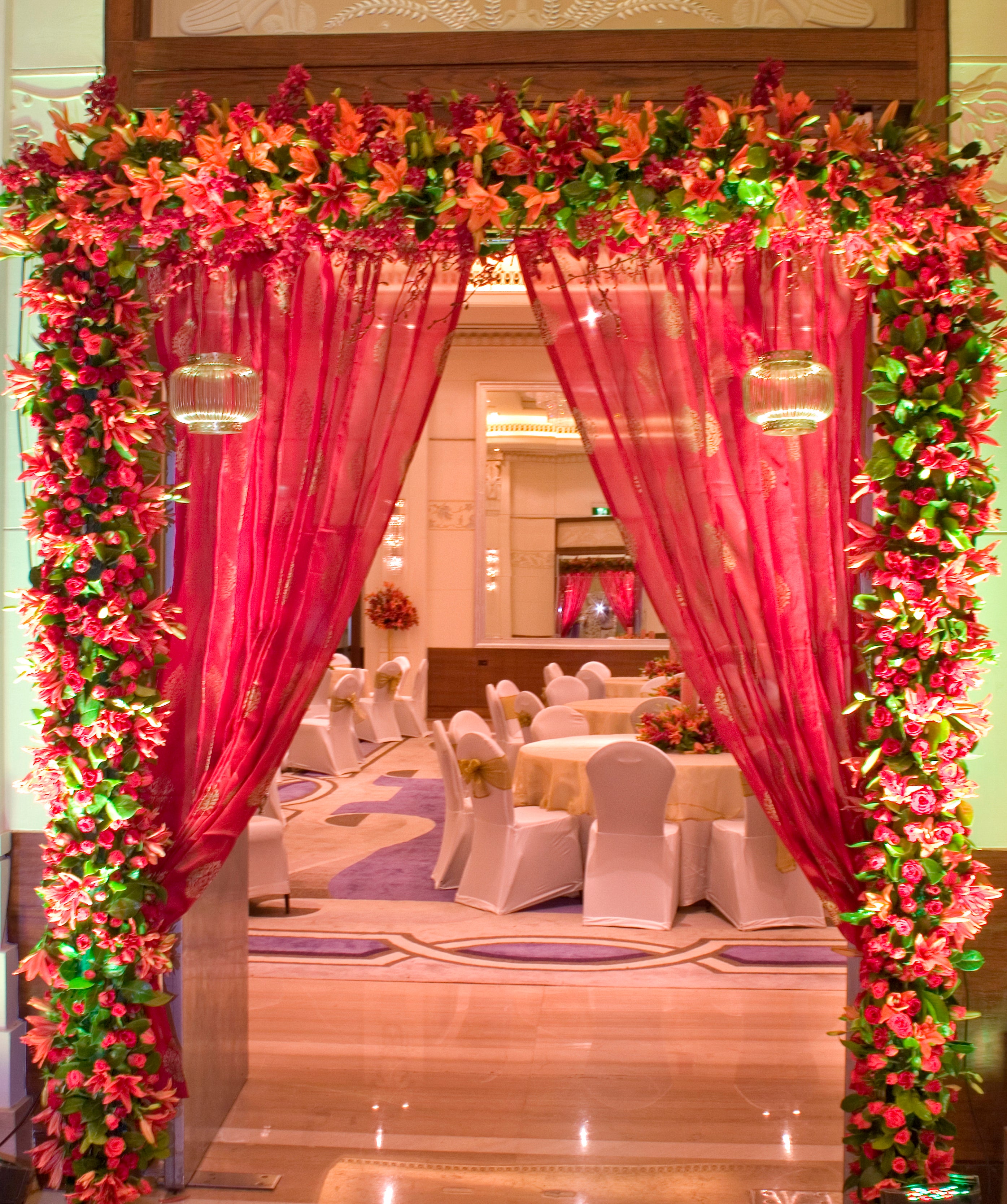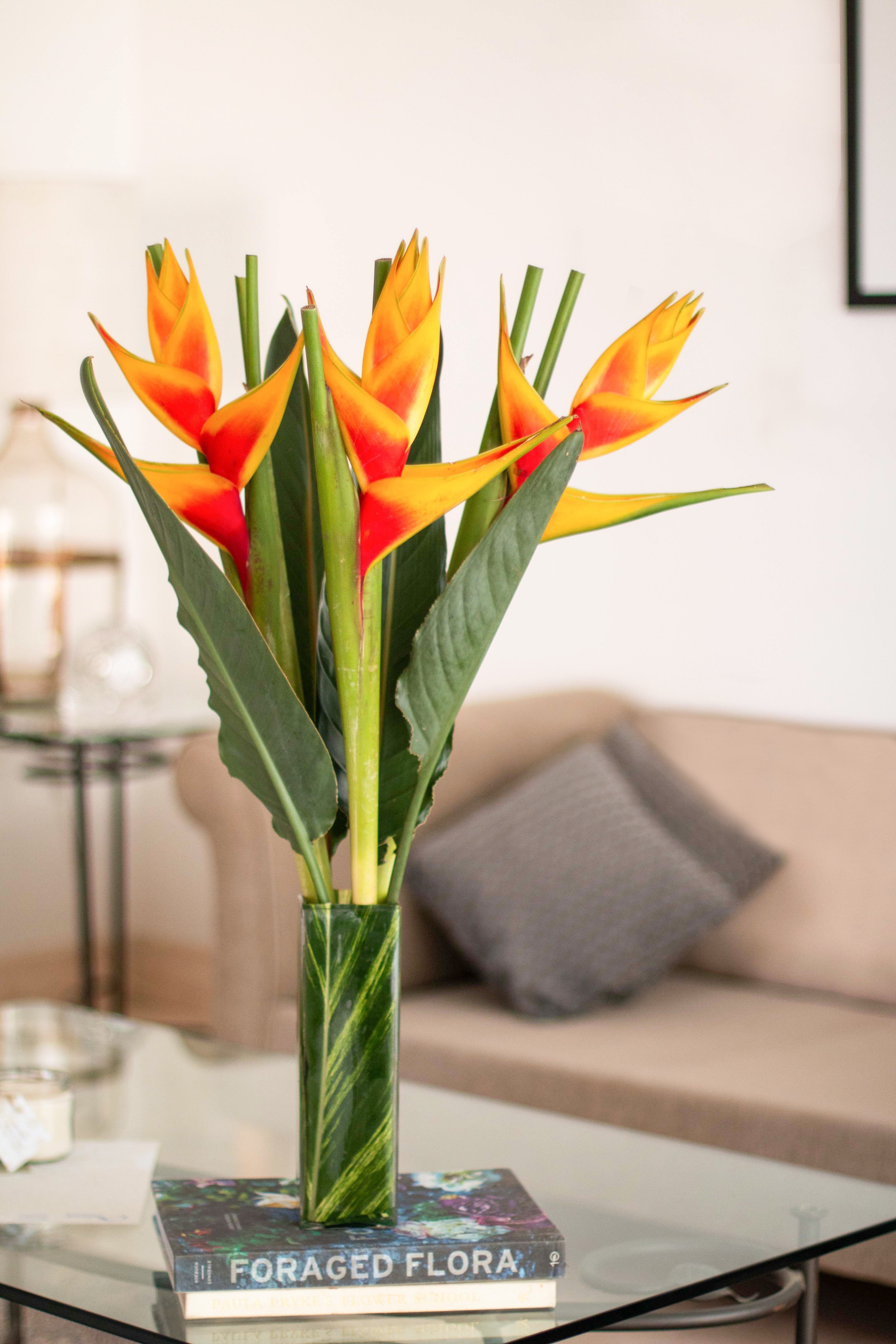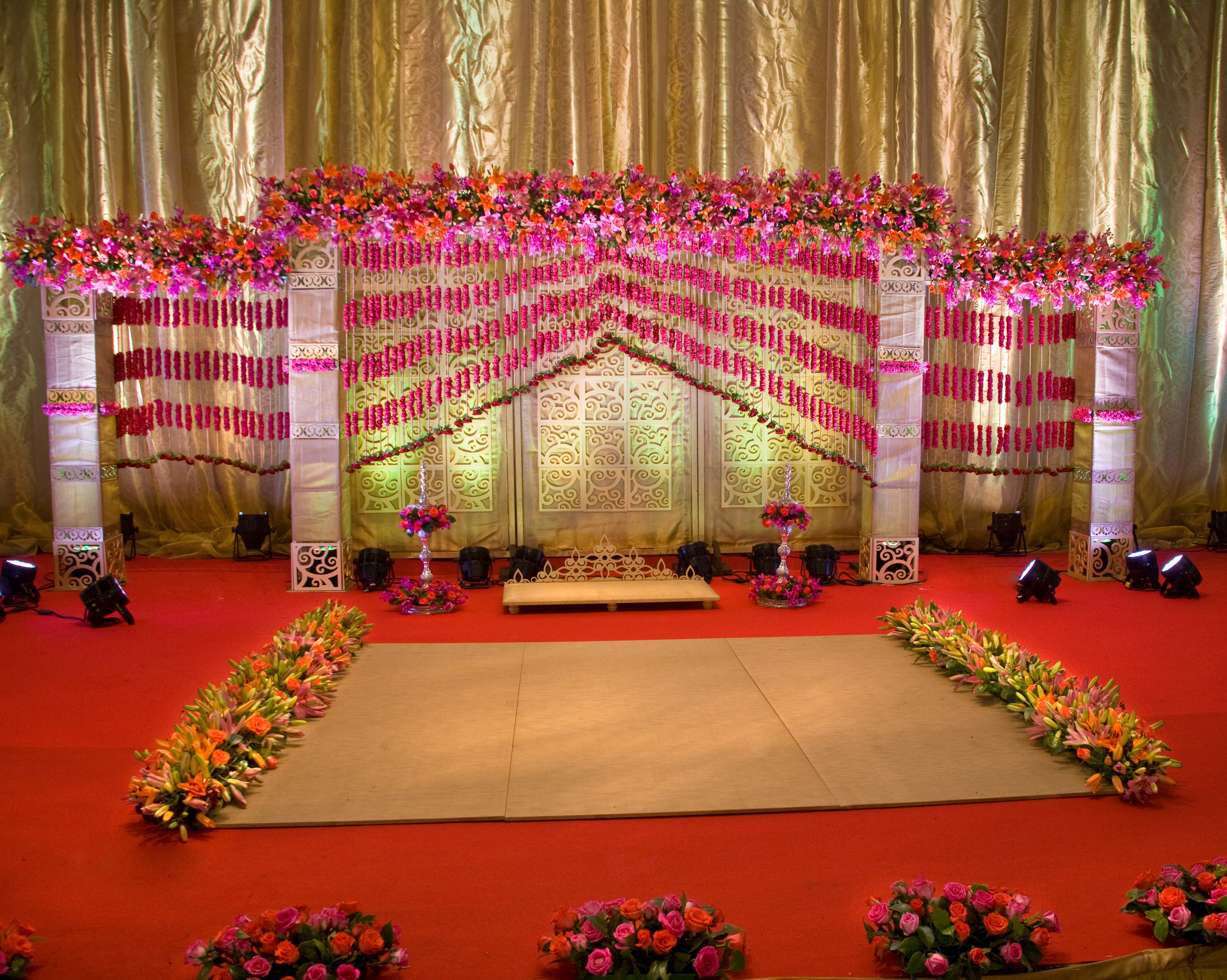 Wedding engagements are joyously celebrated by the families coming together. Rich fabrics in golden and vibrant hues, flowers in profusion denoting overflowing hearts are great ways to decorate for these occasions. Be ready to get floored by the riot of colour and luxuriant lilies, orchids dangling languorously from vantage points. Exquisite floral walls with lanterns and custom cushions often punctuate the exclusive décor. But, sometimes, elegant pinks and quaint rose balls are the norm when we head outdoors with our celebrations.
HOME EVENT DECOR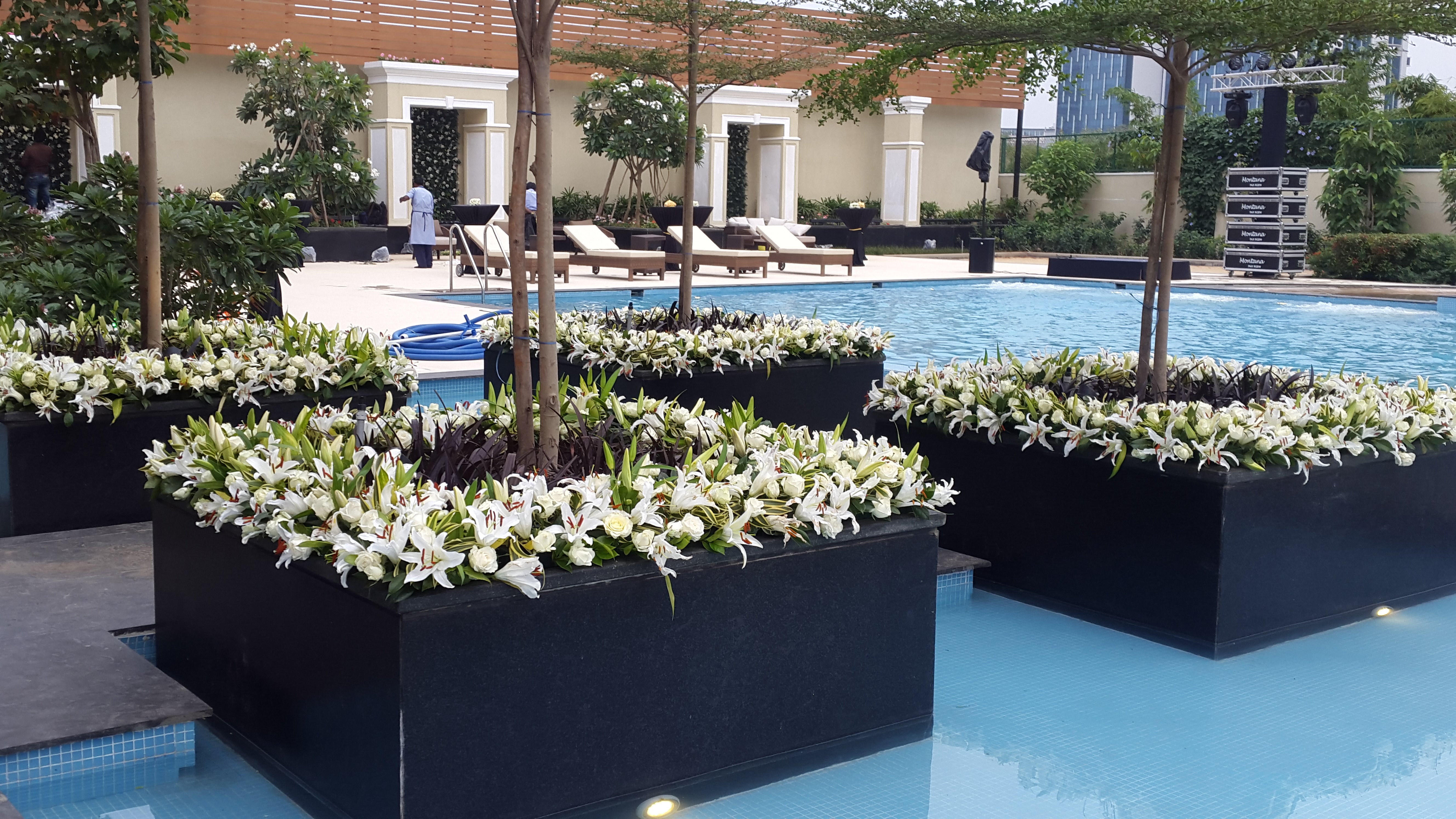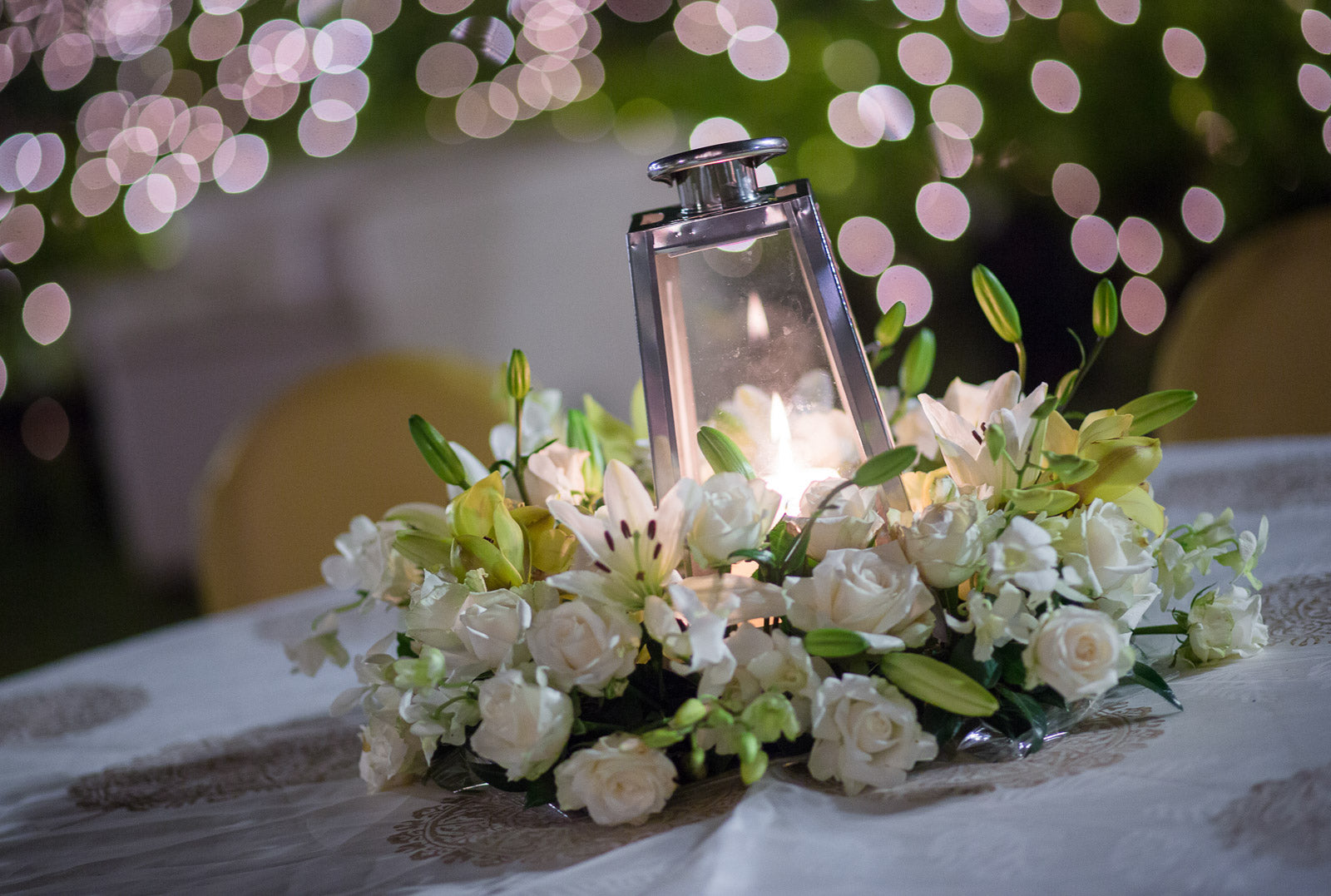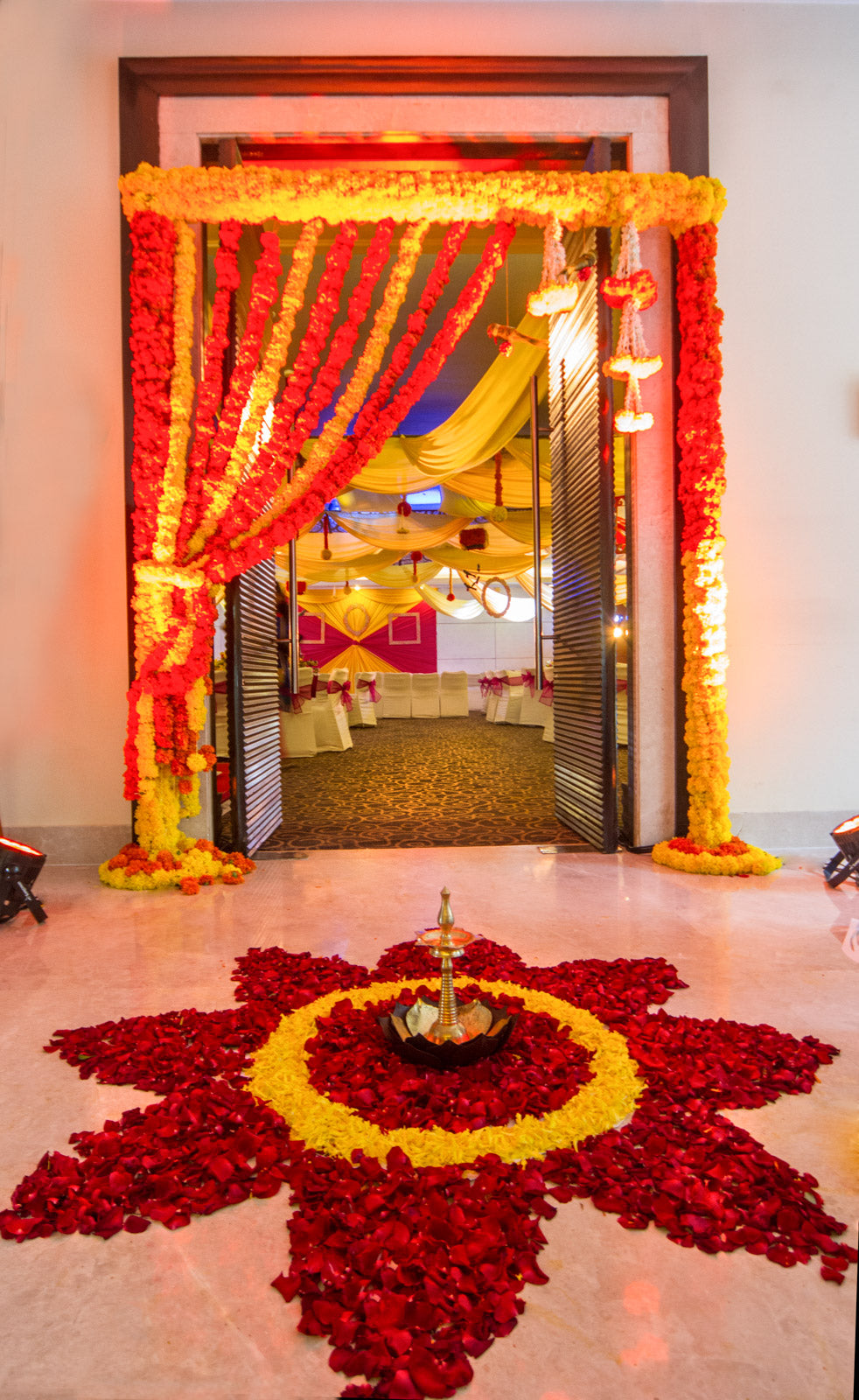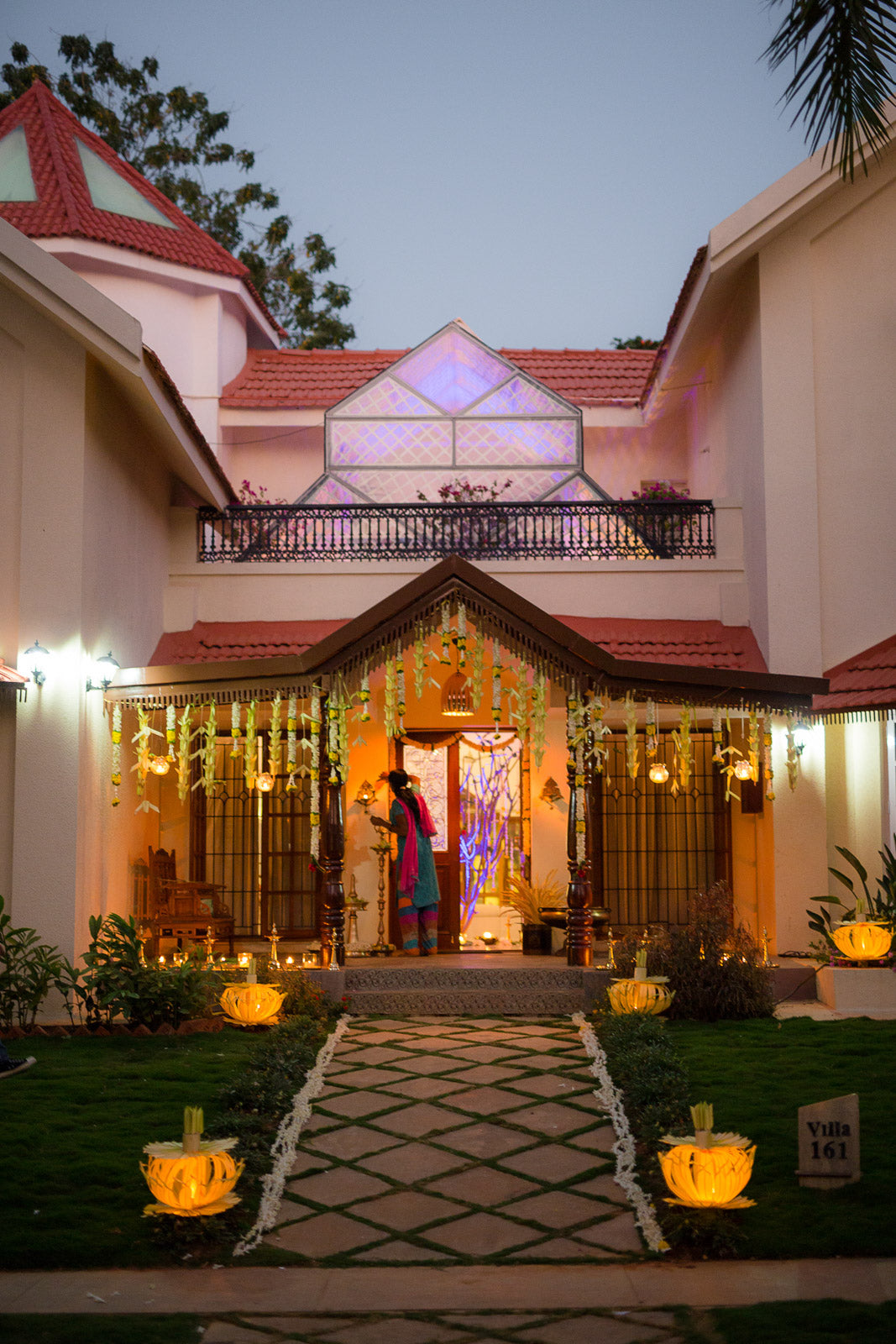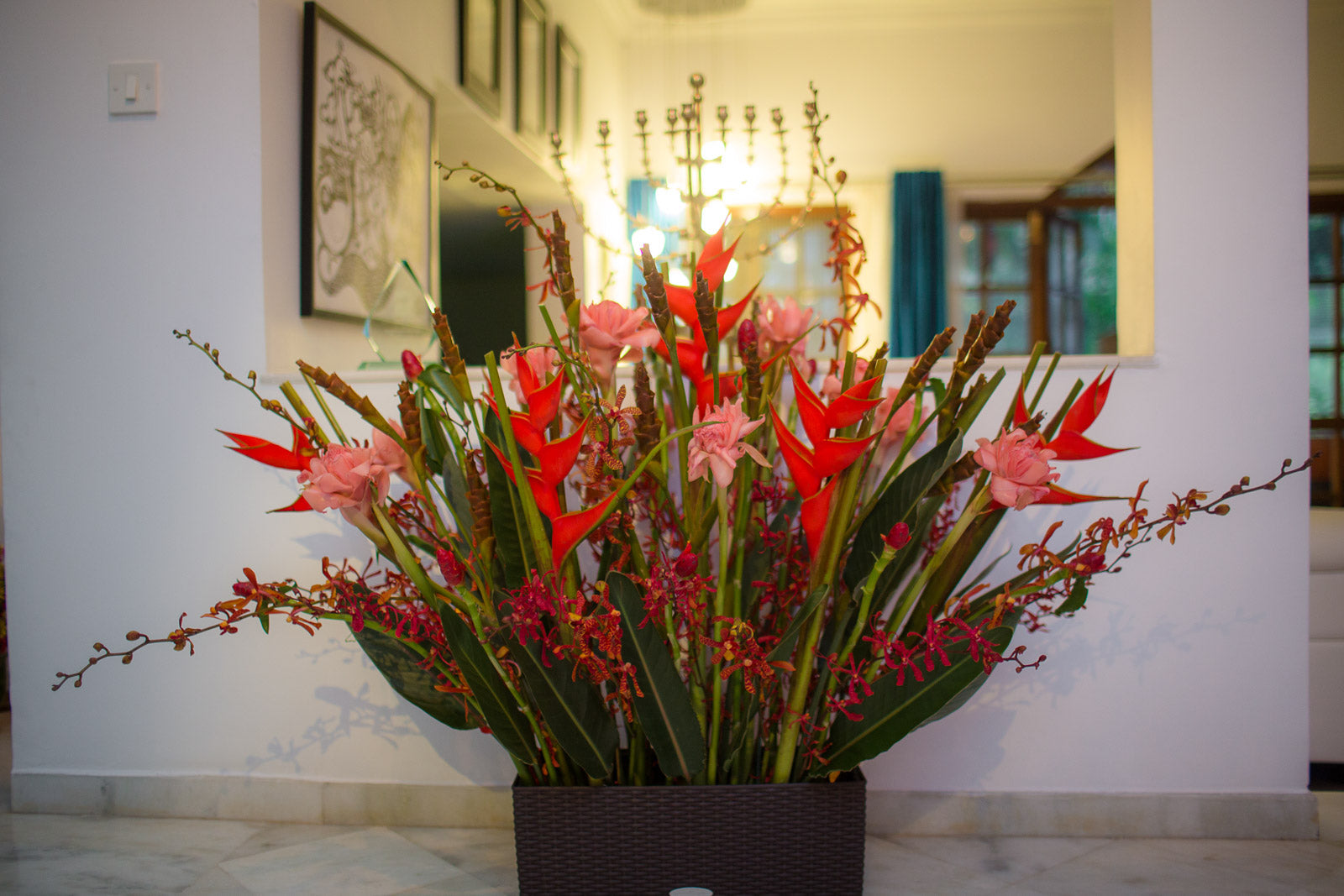 Homes are cozy spaces that are perfect for intimate get-togethers with a small curated group of friends and family members. In case of large residential developments, clubhouses are the projection of a homely ambience for a larger community. We choose colours, flowers, textures and lights to exude a message of luxury and warmth through our décor in one single stroke.